68-Year Old Man Dead After Being Struck By Vehicle In Harlingen
by J. Gonzalez Injury Attorneys | February 10th, 2021 | Recent News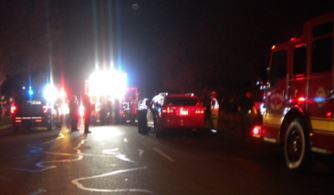 On the evening of Tuesday, January 26th, a fatal auto-pedestrian accident occurred in Harlingen that left a 68-year-old male dead.
Details About the Incident
According to a statement posted by the Harlingen Police Department, the accident occurred at approximately 7:20 p.m. at the intersection of E. Buchanan Avenue and South First Street.
A 25-year-old male was driving down E. Buchanan when he struck the 68-year-old man. The victim was rushed to the nearest hospital, where he was later declared dead.
No charges have been filed thus far and details on how the accident happened remain under investigation.
Auto-Pedestrian Accidents Explained
When a driver fails to safely acknowledge a pedestrian, the results can be catastrophic. An individual struck by a vehicle can suffer long-term health complications or even lose their life.  
As per the Texas Department of Transportation, in 2019, there were a total of 5,952 pedestrian-related incidents that occurred across the state. Of these incidents: 
1,831 incidents led to 1,954 individuals suffering possible injuries.

1,991 incidents led to 2,095 individuals suffering non-incapacitating injuries.

1,215 incidents led to 1,260 individuals experiencing serious injuries.

656 incidents led to 660 individuals losing their lives.
Victims of an auto-pedestrian crash should seek out medical attention immediately. 
Once you have sought out the medical attention you need, it is in your best interest to obtain legal support from a trustworthy McAllen personal injury lawyer, such as those at J. Gonzalez Injury Attorneys.  
The Path to Recovery Is a Virtual Consultation Away!
When a negligent driver fails to give a pedestrian the right-of-way, the damage done to the victim can be serious and lead to life-long issues. That's why obtaining justice and financial recovery is so important to getting your life back on track. 
Or if a loved one should lose their life as a result of the incident, our McAllen wrongful death attorneys can help you to file a claim against the responsible party, aiding you in securing compensation for the loss of life, including funeral expenses.  
Do NOT let your pain go unanswered, contact J.Gonzalez Injury Attorneys today for a FREE virtual consultation!
Source: Valley Central