72-Year-Old Man Left Dead After Auto-Pedestrian Accident in Weslaco
by J. Gonzalez Injury Attorneys | March 8th, 2021 | News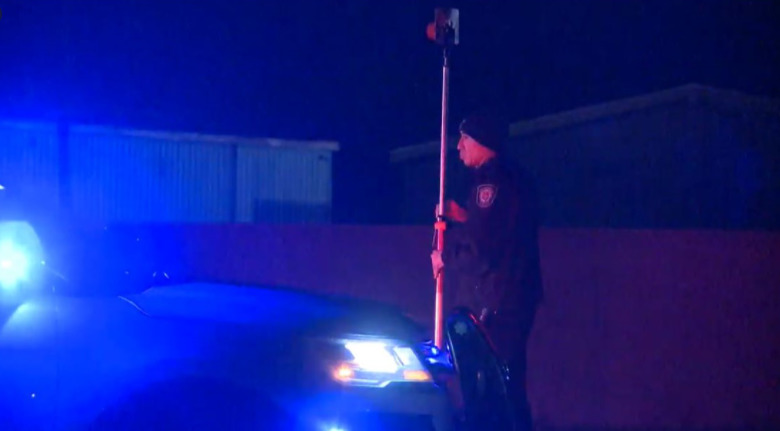 On the night of Wednesday, March 3rd, a 72-year-old man was a victim of a hit-and-run accident in Weslaco.
According to local authorities, the accident occurred within the intersection of 6th Street and Bridge Avenue late Wednesday night.
While details are still extremely vague at the moment, Weslaco PD is actively in pursuit of the driver responsible.
Details About The Accident
Auto-pedestrian accidents tend to be one of the most recurring problems that we face amongst our roadways perhaps far too often. 
Even worse, instead of stopping and render aid to a victim, some neglient drivers cowardly decide to flee the scene in an attempt to clear their clear connection to the incident. 
The state of Texas is no stranger to auto-pedestrian accidents as there were a total of 5,952 auto-pedestrian incidents statewide. 
Out of these reported incidents, there were a total of: 
1,954 individuals suffered possible injuries.

2,095 individuals suffered non-incapacitating injuries.

1,260 individuals suffered serious injuries.

660 individuals were killed. 
Additionally, in a separate study, 2019 was statistically the deadliest year for pedestrians across the entire United States as there were a total number of 6,590 reported fatalities as a result of auto-pedestrian incidents.
What To Do In The Event Of A Hit-and-Run Incident
When a driver accidentally, or maliciously strikes you within a blink of an eye, it is crucial to seek medical attention IMMEDIATELY as your life may be on the line. 
Once you have been treated by medical professionals, it is important to note down as many details as you can in regards to the accident in order to use for evidence in a civil court. 
It is important to gather all possible documentation when it comes to your medical bills, prescriptions, any photographs regarding your injuries, and the accident scene in order to develop the strongest case possible against the driver responsible for the accident.
Once you have been medically cleared, it is vital to get in touch with a McAllen personal injury attorney, such as the Rio Grande Valley's "Top Lawyer" of J.Gonzalez Injury Attorneys as soon as you possibly can to file an accident claim.
Our attorneys will offer you a no-obligation, FREE case evaluation and review the nature of your case in order to determine what legal options may be available to seek the financial recovery you deserve for your pain, emotional trauma, and physical suffering.
It is important to act fast when wanting to seek justice as the Texas statute of limitations will only allow you to file a claim within a two (2) year time period, starting from the exact date in which the accident occurred
Contact J.Gonzalez Injury Attorneys today for a FREE virtual case evaluation!
Source: KRGV