Accident on Highway 4 Leaves 2 People, Toddler Hospitalized
by J. Gonzalez Injury Attorneys | July 10th, 2020 | Auto Accident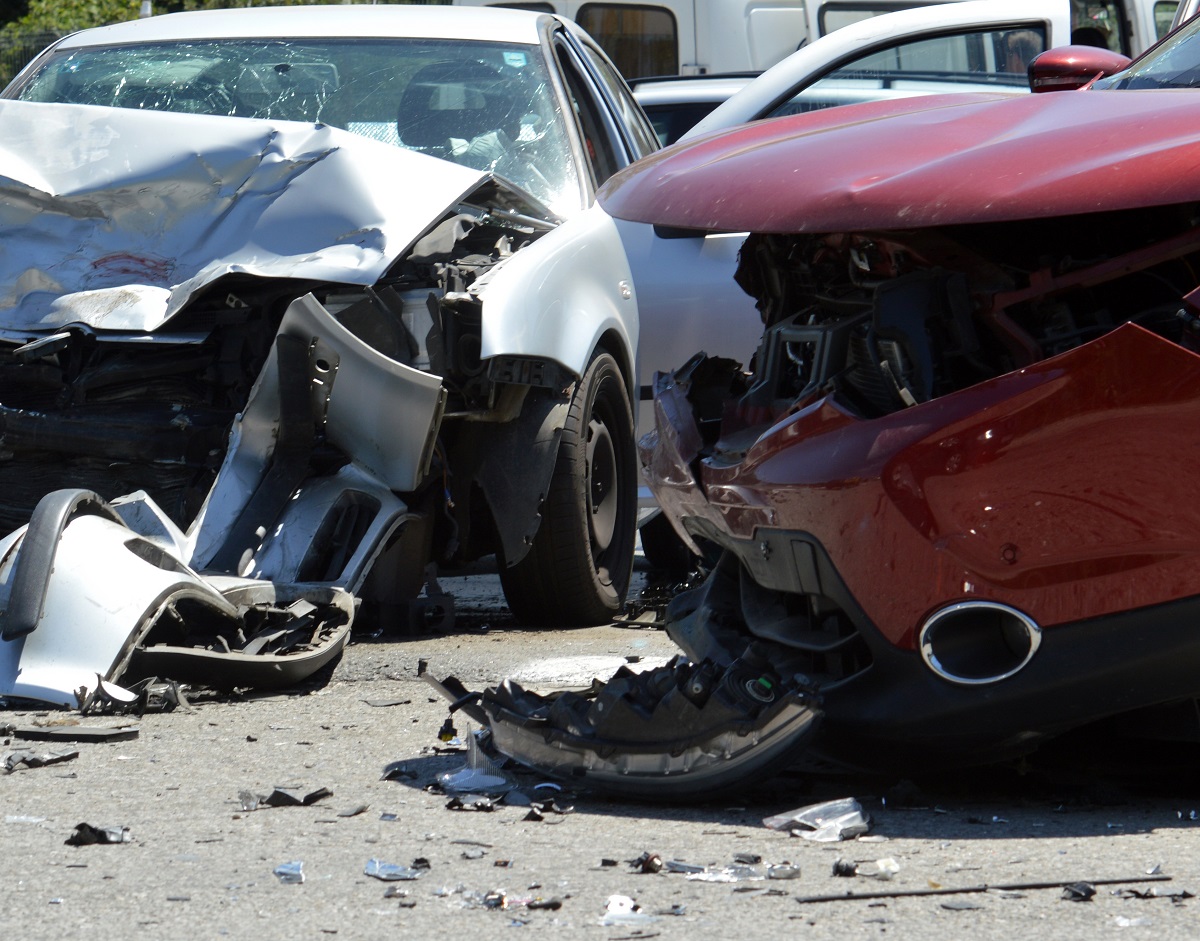 On the early evening of July 7th, a head-on collision sent a male, a female driver, and a 2-year-old toddler to the hospital.
Details About the Accident
According to the Department of Public Safety (DPS) officials, the accident occurred at approximately 5:54 p.m on Highway 4. It was believed that the female driver operating a white Jeep SUV was headed westbound on the highway and ended up swerving over towards the oncoming lane where she collided with a Brown Chevy SUV. 
The woman reportedly suffered broken bones and was sent to the nearest hospital along with the 2-year-old toddler that was onboard with her at the time of the accident. The toddler was treated for minor scratches and did not suffer any reported injuries.
As for the male driver of the Brown Chevy SUV, he was transported to the nearest hospital following the accident. DPS is currently investigating what factors led up to the accident.
A Brief Overview of Head-On Collisions 
A head-on collision occurs when two vehicles on opposite ends collide with each other front-to-front. These types of accidents can have very costly and catastrophic end results due to the increased force drivers and passengers endure upon impact. 
Some of the most notable injuries victims can sustain can include:
Whiplash

Spinal injuries

Broken bones

Head trauma

Traumatic brain injuries (i.e. TBIs)
In 2017, a total number of 3,471 fatal head-on collisions occurred across the United States which accounted for 10.1% of the country's total traffic deaths that year. In 2018, the State of Texas suffered from a total number of 549 recorded fatalities as a result of head-on collisions. 
What To Do In The Event Of An Accident 
When one experiences a head-on collision as a result of a negligent driver, there are many questions that will be up in the air regarding what a victim should do next. Because these kinds of car accidents can be costly to recover from–both from a physical and monetary standpoint–you could accrue a lot of debt during a time when you should focus on healing. That's what makes hiring an experienced car accident attorney so crucial after such a traumatic event.
If you decide that filing a car accident claim with an experienced car accident lawyer is the direction that you want to go, the following steps are vital in creating a solid case:
1. Seek medical attention immediately: If you or any of your passengers suffered any injuries, minor or major, it is crucial to seek out a proper medical evaluation from a doctor as soon as you possibly can to determine if you have suffered any significant injuries. Some car crash injuries do not develop right away and may take hours or days to fully come into effect.
2. Inform the authorities: When informing the authorities of the accident, it is important to remain calm when giving out information to an official. When contacting the authorities, it is important to tell them the exact time the accident occurred, the whereabouts of the accident, and what factors had led to it.
3. Collect all the evidence you can: In order to have a strong claim, it is crucial to collect as much evidence and documentation possible, including:
a. Any photographs and/or videos pertaining to the accident that show the physical car damages, injuries inflicted, the whereabouts, and the scene itself.
b. Information regarding the at-fault party's name, phone number, insurance information, vehicle, and license plate number.
c. he official police and/or incident report once it becomes available.
d. Any receipts or official documentation detailing all medical treatment, x-rays, rehabilitation, and medication received.
4. Consult with an experienced car accident attorney: Contact the McAllen car accident attorneys of J. Gonzalez Injury Attorneys as soon as you possibly can as you only have a 2-year window to file a claim under the Texas statute of limitations.
Trustworthy and Dependable Car Accident Representation in McAllen
No matter how many precautions one might take, nobody is ever really exempt from being involved in a car accident, and when an unexpected accident strikes, it can alter your quality of life and leave you with heavy burdens, physically, financially, and emotionally.
You should never let justice go unanswered. Having the McAllen car accident attorneys of J. Gonzalez Injury Attorneys by your side will be your best option to seeking the financial recovery you need to get your life back on track. Our attorneys will fight tirelessly in a civil court to get you the maximum settlement you deserve for your injuries and pain and suffering.
If you or a loved one were involved in a head-on collision, do not hesitate to contact J.Gonzalez Injury Attorneys today.
Source: Valley Central