Austin Man Killed After Falling Off Bridge Due to Intoxicated Driver's Vehicle Slip-Up
by J. Gonzalez Injury Attorneys | March 5th, 2021 | Recent News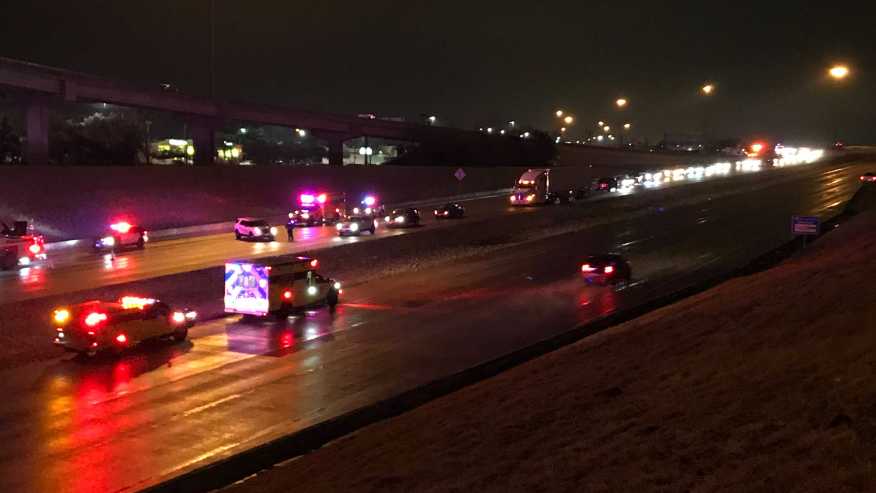 On February 11th, the week in which Winter Storm Uri began to significantly impact Travis County and its surrounding areas, a catastrophic accident involving an intoxicated driver led to a 32-year-old male falling off a flyover, leading to his death.
Details About the Incident
According to an investigation conducted by the Austin Police Department, the accident occurred on the flyover between the U.S. Highway 290 and MoPac Expressway. 
A 33-year-old male operating a Toyota Avalon was allegedly driving intoxicated and attempting to pass the 32-year-old victim's car.
As the driver of the Avalon attempted to pass, he ended up sliding towards the victim's vehicle due to the icy road conditions, which forced the victim over the edge of the flyover.
Austin FD and Austin-Travis County EMS attempted to save the victim's life on-site but despite their efforts, the 32-year-old male was declared dead following the car accident.
Local authorities have arrested and charged the 33-year-old male for the incident, and the investigation is ongoing.
The Dangers of Driving Under the Influence of Alcohol
Driving under the influence of alcohol, drugs, or any other controlled substances can put yourself and other drivers on the road in grave danger.
According to the latest data provided by the Texas Department of Transportation (TxDOT), drunk driving-related incidents accounted for a quarter of the entire state's traffic-related fatalities, killing 886 individuals in 2019.
That same year, there were 1,176 drunk driving incidents in the City of Austin alone. Out of those incidents, there were approximately a total reported number of:
192 accidents in which 296 individuals suffered possible injuries.

229 accidents in which 320 individuals suffered non-incapacitating injuries.

55 accidents in which 65 individuals were suspected of suffering serious injuries.

11 fatal car accidents in which 12 were declared dead following the accident.
Weather-Related Accidents by the Numbers
Driving in severe rainy or freezing conditions can be a recipe for disaster if the current road conditions are not taken into consideration.
These harsh weather conditions can make it difficult to take proper control of a vehicle, let alone being able to adequately maneuver. 
According to the United States Federal Highway Administration, approximately 15% of weather-related crashes across the United States occur on roads that contain black ice, sleet, and snowy conditions, which leads to approximately 900 fatalities and 76,000 injuries annually. 
In a separate study, it was reported that Texas experienced 560,952 weather-related incidents where 268 occurred on roads affected by sleet and killed 1,637 Texans in 2019.
Seeking Legal Assistance from the Rio Grande Valley's "Top Lawyer" is Only A Virtual Call Away!
When a devastating car accident occurs that takes the life of your loved one, it is in your best interest to seek justice by reaching out to the McAllen car accident attorneys of J. Gonzalez Injury Attorneys.
While it is never easy to lose a loved one so tragically, our Top Lawyer will make sure justice will be served in a civil court.
They would be proud to help you seek the financial recovery you deserve for the pain and suffering you had to endure as a result of a tragic accident.
Contact J. Gonzalez Injury Attorneys today for a FREE, no-obligation consultation!
Source: KXAN