Brownsville Man Loses Life in Motorcycle Accident
by J. Gonzalez Injury Attorneys | May 28th, 2021 | Auto Accident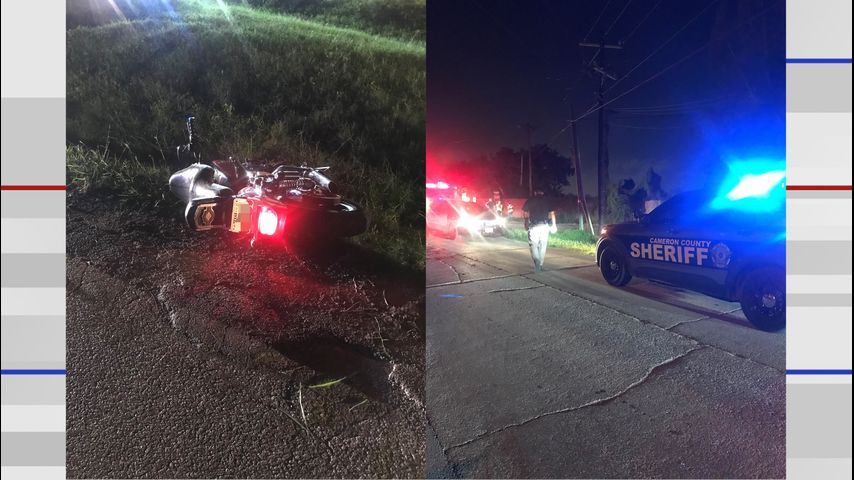 A 63-year-old Brownsville man lost his life in a motorcycle accident in Brownsville on Wednesday, May 26th.
Details About the Incident
According to a spokesperson for the Texas Dept. of Public Safety, the incident occurred at approximately 10 PM on Old Port Isabel Road and Robindale Road in Brownsville.
Preliminary investigations show that the 63-year-old was traveling northbound on a 1997 Harley Davidson motorcycle when he attempted a turn. A driver error led to the man striking a utility post.
The individual was pronounced dead at the scene.
The Brownsville Police Dept. continues to investigate the incident.
Common Causes of Motorcycle Accidents
Every driver on the road has a duty of care. When they fail to meet this responsibility, they can cause a serious accident that can lead to severe injuries.
Some of the most frequently noted causes of motorcycle accidents include:
Distracted driving. Motorcyclists who are distracted because of cell phone use or who fail to pay attention to their surroundings can easily fall victim to a serious accident.
Driving under the influence. The use of drugs or alcohol prior to riding a motorcycle can lead to a fatal accident.
Speeding. One of the most frequently noted causes of car accidents as well, motorcyclists speeding may not react within a timely manner to prevent an accident.
Sudden stops. Motorcyclists who crash into a vehicle or who are struck by one because of a failure to stop often face life-changing injuries.
Inexperienced drivers. Inexperienced drivers may make mistakes and unsafe movement while traveling that can lead to a collision.
Defective motorcycle parts. A defective motorcycle part can quickly lead to motorcyclists suffering catastrophic injuries when they fail.
Most Common Motorcycle Accident Injuries
One of the dangers of riding a motorcycle is that drivers are physically exposed. When an accident takes place, there are few forms of protection and safety measures.
Some of the most serious injuries that motorcyclists deal with as the result of an accident include:
Head injuries. Unfortunately, not every motorcyclist wears a helmet. When a rider fails to protect themselves, they can easily sustain head trauma. The Centers for Disease Control and Prevention have found that helmets reduce the risk of head injury by 69 percent.
Neck injuries. Neck injuries are closely related to head injuries and can be just as severe. Again, failure to wear a helmet can lead to spinal cord damage, including partial or total paralysis.
Road rash. Road rash occurs when a motorcyclist slides across the pavement, suffering scrapes, cuts, and bruises. The resulting injuries can lead to infections, surface nerve damage, and the need for skin grafts.
Arm and leg injuries. Injuries to arms and legs include broken bones, knees, twisted ankles, torn ligaments, or severe lacerations that can require amputation.
Bodily trauma. When an individual is thrown off their bike, they may suffer from pelvic fractures, trauma to their torso, broken ribs, or even internal bleeding.
Be Aware of Texas Motorcycle Laws
There are numerous Texas laws intended to not only keep riders safe on the road, but to also ensure that the riders are doing their part to keep others safe. Important Texas motorcycle laws that individuals should be aware of include:
Motorcycle riders are required to have a valid class M license to legally ride in Texas.
Just like traditional vehicles, motorcycles must be registered and inspected on a yearly basis.
In Texas, helmets are required for riders under the age of 21.
Riders over the age of 21 are not required to wear a helmet if they obtain certification and proper insurance coverage.
No one under the age of five is allowed to ride as a passenger on a motorcycle.
Lane splitting is not legal in the State of Texas.
J. Gonzalez Injury Attorneys: Proudly Serving Brownsville's Motorcycle Accident Victims
If you or a loved one has been harmed by a negligent driver in a motorcycle collision, seek legal help from the experienced motorcycle accident attorneys of J. Gonzalez Injury Attorneys to pursue the compensation and justice you deserve today.
Source: KRGV