Brownsville rollover crash leads to traffic delays
by Benjamin Treviño | February 27th, 2023 | Auto Accident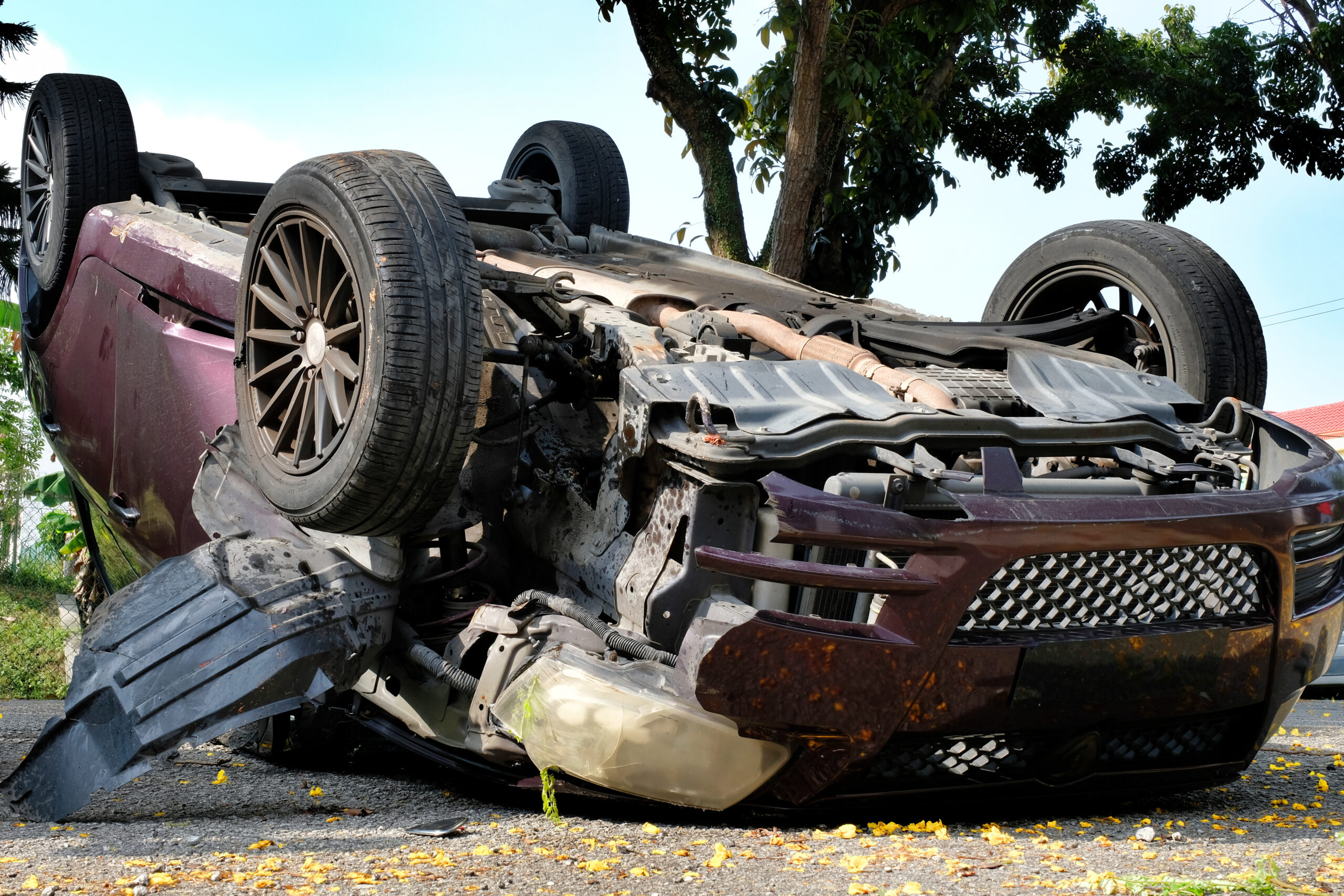 BROWNSVILLE — Brownsville police responded to a February 21 rollover crash involving one vehicle. According to Brownsville police, the crash which occurred in the southbound lanes of US 77 resulted in "no major injuries." The mishap did, however, did lead to traffic delays as first responders worked to remove the vehicle and debris from the highway.
The driver of the vehicle was not immediately identified, and the cause of the accident had not been determined as of this writing. Likewise, there has been no indication that any citations will be issued as a result of the crash.
Preventing rollover accidents
Modern vehicles are designed to make it more difficult to rollover during a crash. However, a vehicle can still tumble if it is struck by another car or object in just the right manner. Nothing can prevent that.
Still, there are some things you can do to lessen the chances of a vehicle rollover. The J. Gonzalez Law Firm offers the following tips to mitigate the likelihood of a rollover accident:
Check your tires often. Tire maintenance helps prevent rollover crashes, because improperly inflated and/or worn tires reduce your ability to keep control of the vehicle.
Don't overload your vehicle. Vehicle stability decreases as the weight of a vehicle increases. This is especially true with high-profile vehicles such as SUVs and pickup trucks. Stay within the manufacturer's load ratings, and place the heaviest cargo as low to the floor and close to the center as possible.
Slow down. According to the National Transportation Safety Board, 40 percent of fatal rollover accidents involve excessive speeding. Staying within posted speed limits, and reducing speed even further when road conditions are bad will greatly lower the chances of a vehicle rollover.
You should also remember to:
avoid distractions
take corners carefully, and
don't drink and drive.
Call J. Gonzalez
If a negligent driver hits your vehicle causing it to rollover through no fault of your own, the J. Gonzalez Law Firm would like to hear from you.
The experienced personal injury attorneys at the J. Gonzalez Law Firm serve clients throughout Texas, including the Rio Grande Valley, Alice, Laredo, San Antonio, and beyond. They can get you the compensation you deserve. Call today at 1-800-CAR-CRASH to find out how we can help.
Source: https://www.valleycentral.com/news/local-news/rollover-crash-in-brownsville-traffic-delays-in-area/?utm_campaign=socialflow&utm_medium=referral&utm_source=facebook.com&fbclid=IwAR1V6Kgs1FjR1OqmDrI7npl1cCwKiJBQUZNsNzJ5YKxRyXnUFHBqJck-sG8