Business 83 Crash Involving Impaired Driver Leads to Major Injuries
by J. Gonzalez Injury Attorneys | December 24th, 2020 | Auto Accident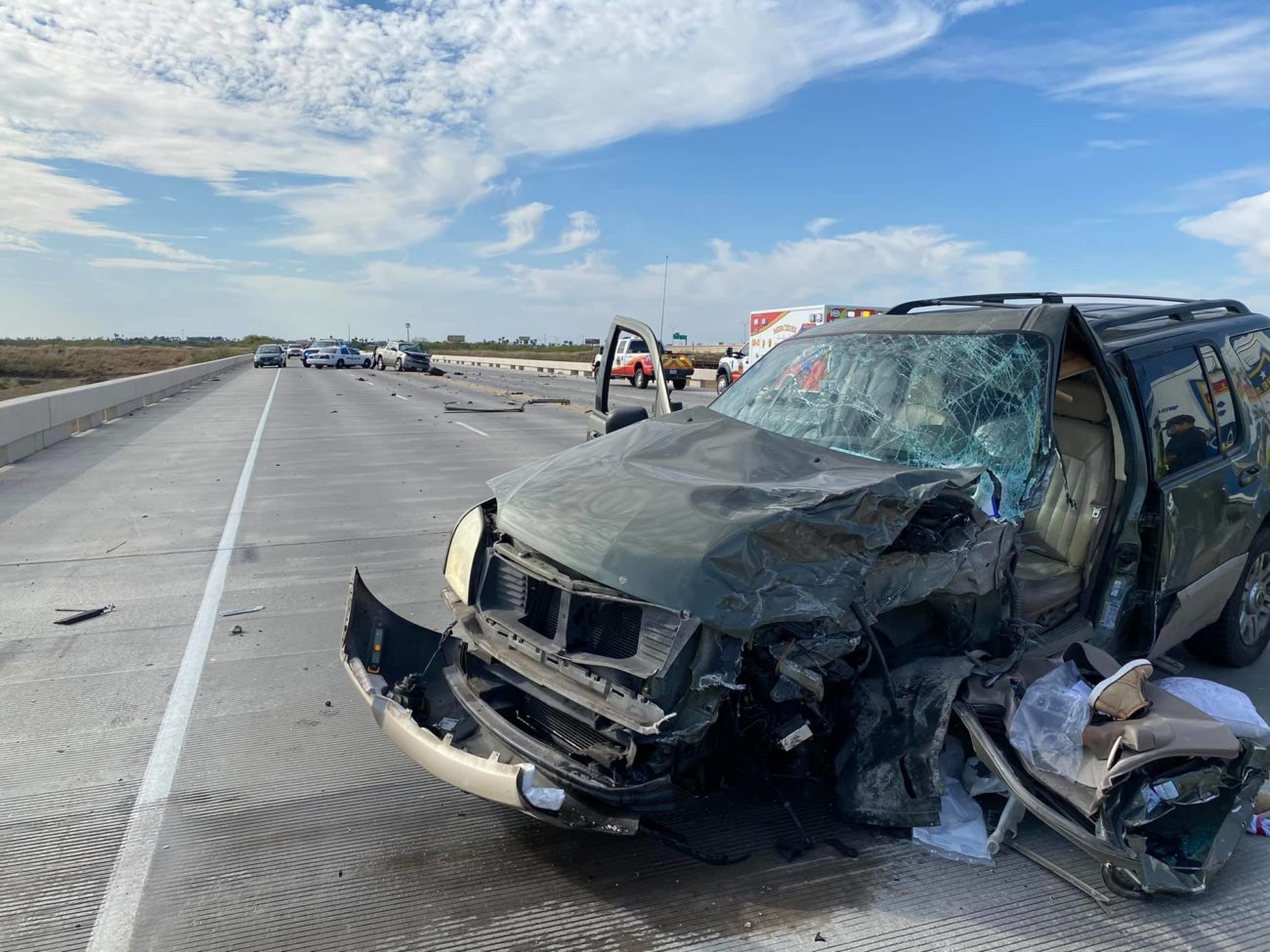 On Monday afternoon, December 21st, a disastrous car accident on Business 83 left two individuals in critical condition.
Details About the Car Accident
According to local authorities, the accident occurred between Business 83, on the bridge that binds the international Boundary and Water Commission floodway.
Allegedly, an individual driving a green Mercury SUV was intoxicated and heading eastbound on Business 83. Eventually, the vehicle crashed into a Chevy Avalanche after attempting to cross over a lane.
Both individuals suffered major injuries and no charges have been filed thus far. Officials believe the driver of the Mercury SUV was driving intoxicated due to the strong alcohol odor and other indications.
Eye-Opening Texas/Valley-Based DWI Statistics
Driving under the influence of alcohol accounted for approximately 29% of all traffic-related fatalities across the United States in 2018. Most recently, they accounted for a quarter of all vehicle-accident deaths in the state of Texas in 2019.
Texas suffered approximately 886 road fatalities as a direct result of drunk driving accidents that same year, in which 13 of them occurred in Hidalgo County and 1 in Mercedes. Additionally, Hidalgo County had a total number of 762 drunk-driving accidents in 2019, in which:
197 car accidents that left 381 individuals with possible injuries.
107 car accidents that left 169 individuals with non-incapacitating injuries.
43 car accidents that left 53 individuals with suspected serious injuries.
12 car fatal accidents that left 13 individuals dead.
Severe Consequences of Drunk Driving
The consequences of driving while intoxicated can be severe both physically and financially–if one were to survive such an avoidable situation.
In Texas, it only takes a blood alcohol concentration (BAC) of .08% or higher to be charged with a DWI offense. Commercial drivers, on the other hand, only have to have a .04% BAC to be charged.
If proven guilty of a DWI offense in the state of Texas, charges may include, depending on the number of occurrences/offenses (as per TxDOT):
Up to 180 days (three mandatory) in jail time and/or $2,000 maximum fine upon 1st offense. (If a minor under the age of 15 is in the vehicle, the offender can face between 180 days – 2 years of prison time and a $10,000 fine.) Drivers will also lose their license for up to a year.
One month to a full year in jail time and/or $4,000 maximum fine upon 2nd offense if committed within 5 years of the first offense. Drivers will lose their license up to 2 years afterward.
Around 2-10 years in prison varying by the nature of the incident and/or $10,000 fine and an up to two-year license suspension.
McAllen Car Accident Attorneys are Here to Help You Over the Holidays
When a negligent drunk driver leaves you with devastating injuries and vehicle damages, you need to get the compensation that is owed to you by consulting with a dedicated McAllen car accident attorney from J. Gonzalez Injury Attorneys.
Our attorneys will fight for the proper financial recovery you deserve to cover the cost of your physical and mental injuries sustained in an accident caused by a drunk driver.
If you or a loved one suffered significant injuries because of a drunk driver over the holidays, do not hesitate to contact J. Gonzalez Injury Attorneys today for a FREE case evaluation.
Source: KRGV, The Monitor