Debunking the Hands-Free Equals Risk-Free Myth
by J. Gonzalez Injury Attorneys | November 17th, 2020 | Auto Accident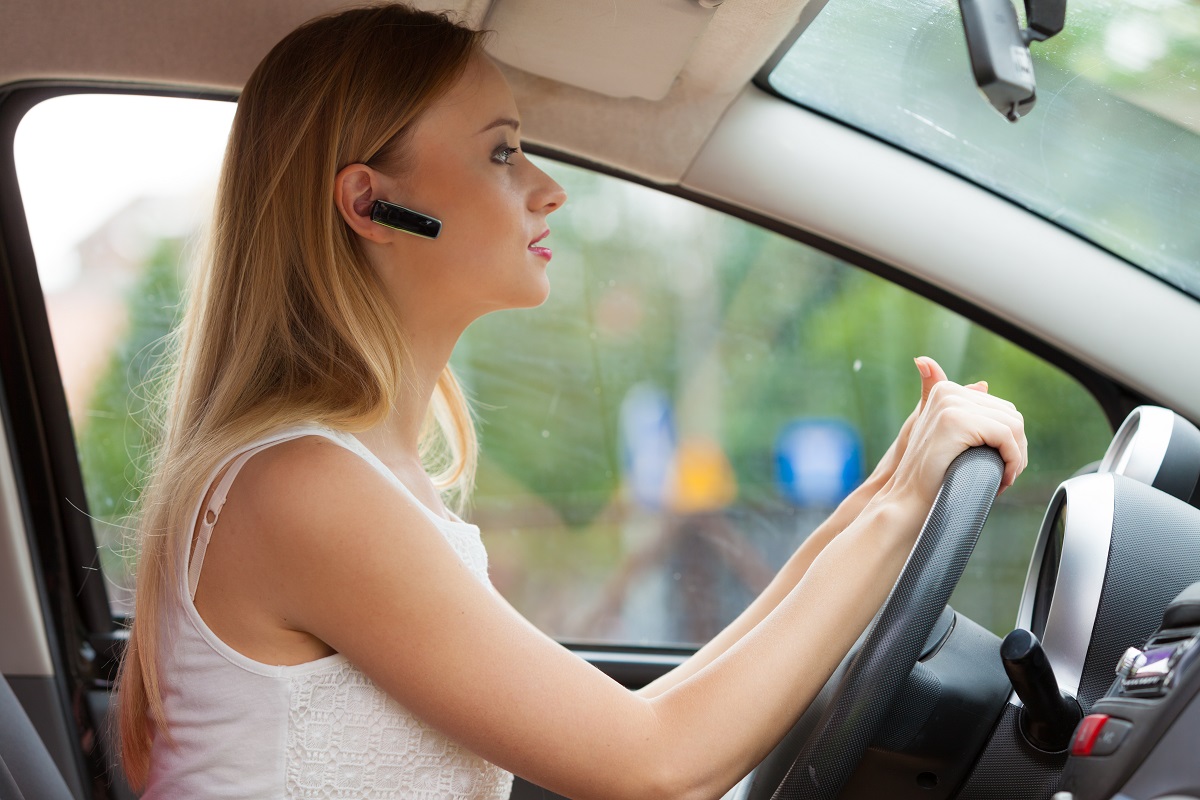 With newer vehicle models equipped with voice-activated and hands-free technology, drivers are becoming more dependent on these features, relying on them frequently as they drive. However, while these features are meant to make life a bit easier, it is important to recognize that they still come with their own risks when using them.
One of the leading factors of preventable accidents is distracted driving. In fact, according to the National Highway Traffic Safety Administration, the United States had a total of 2,841 fatalities and over 400,000 injuries in 2018 as a direct result of distracted driving.
The McAllen car accident lawyer of J.Gonzalez Injury Attorneys is here to further educate the community on the downsides of heavily relying on these hands-free features and the catastrophic dangers of distracted driving.
The Cons of Hands-Free Technology
Distracted driving is one of the leading causes of accidents in the nation. It has been reported that 1 in 4 car accidents are caused as a result of texting and driving, and that distracted driving is six times more likely to lead to a serious accident in comparison to drunk driving.
While hands-free cell phone use is supposed to be the "safer alternative" to cell phone use, the reality is that whether you are driving with a phone in your hand or utilizing a hands-free device, your mind is capable of handling only so much stimuli. Because you want 100% of your attention on the road ahead (and behind), driving while using a phone in either manner can still lead to an unwanted and costly driving error.
According to the organization End Distracted Driving, there are three distinct types of distracted driving:
Manual: A driver is distracted and fails to physically place both of their hands on the wheel.
Visual: The driver is not placing their full, undivided attention on the road in front of them.
Cognitive: A driver's current state of mind is not completely focused on driving and is instead fixated on other things, such as a conversation they are having via cell phone.
Yes, hands-free cell phone use may generally appear to be a safer way to make a quick call while driving, but it still defeats the purpose of focusing completely on driving. Additionally, some features are not completely hands-free and require your physical attention, which means taking your eyes off the road.
Five seconds is the average amount of time an individual will stare at their cell phone or dashboard screen, which is more than enough time for you to cause a deadly accident because you missed a traffic sign.
Driver Awareness
While cell-phone use has become a day-to-day essential in many of our lives, there is a time and place for everything, including the right time to talk or text. Here are some key tips every driver should consider in order to make the roads safer for all:
No text, phone call, social media post, playlist, or e-mail is too important when you are behind the wheel; always focus on driving.
Unless it is an absolute emergency, a driver should never use their cell phone while operating a moving vehicle. If cell phone use is needed, it is wise to pull over to the side of the road and take care of the situation once safely parked away from others.
Do not heavily rely on hands-free technology as it can still keep you from fully concentrating on driving.
Following these simple, yet effective tips, can help prevent a tragic accident and can potentially save a life – including your own!
A Dependable McAllen Car Accident Attorney When You Need Him Most!
When an unexpected car accident leaves you with devastating injuries and financial damages, you are entitled to seek justice and financial recovery in order to get your life back together!
The compassionate McAllen car accident attorneys of J.Gonzalez Injury Attorneys are dedicated to fighting tooth-and-nail for car accident victims. It is important to get in touch with J.Gonzalez Injury Attorneys as soon as you possibly can as the Texas statute of limitations will only allow you to file a claim within two (2) years of the accident.
Contact J.Gonzalez Injury Attorneys today to schedule your FREE no-obligation case evaluation!