December is National Impaired Driving Prevention Month
by J. Gonzalez Injury Attorneys | November 19th, 2020 | Auto Accident, Legal Representation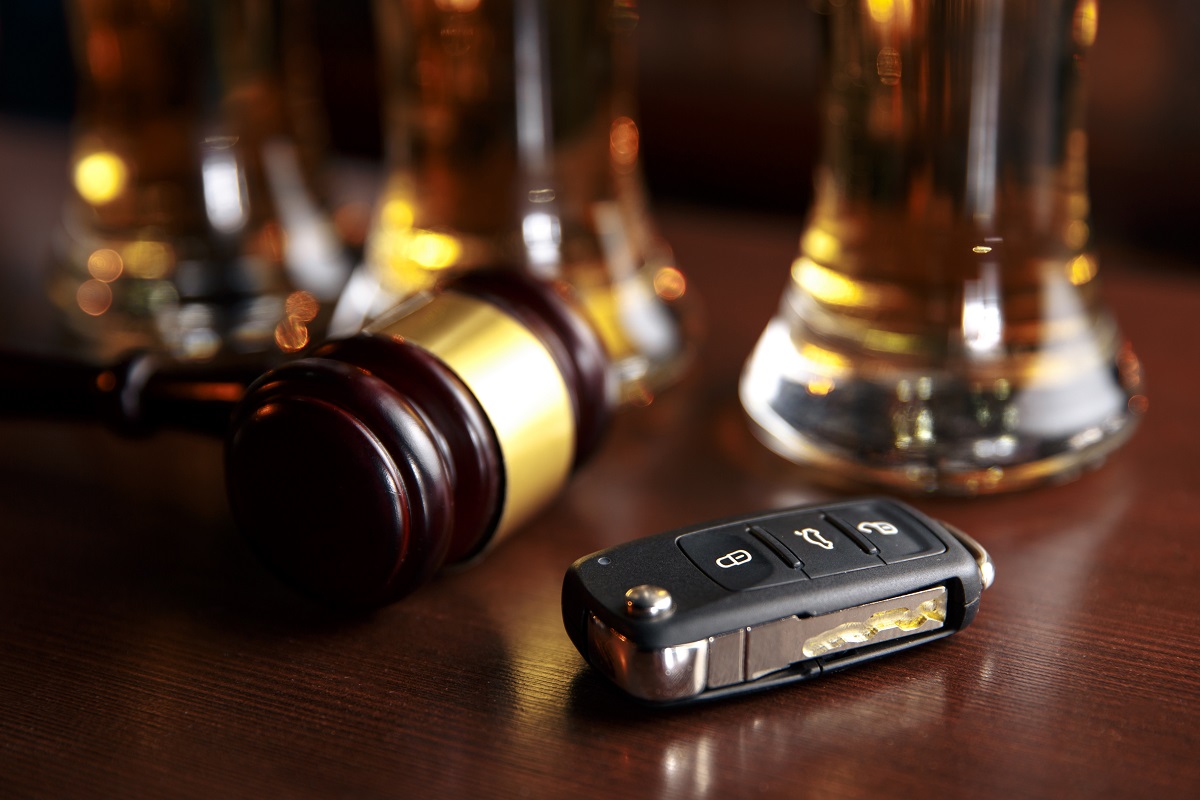 As we gear up for the holiday season, it is vital that we end the year on a high note!
While this holiday season is going to be different than what we're used to, it's still important that we remain vigilant against making bad decisions — especially drunk driving. While this time of year is meant to be joyous and cheerful, there is, unfortunately, a dark side to season as the number of impaired driving-related car accidents tend to increase over the next few months.
As a result of this increased risk of serious crashes, December has been proclaimed National Impaired Driving Prevention Month.
The McAllen car accident lawyer of J.Gonzalez Injury Attorneys is here to further elaborate on what National Impaired Driving Prevention Month means and to educate the community about the devastating dangers of impaired driving.
Festive Times Can Turn Tragic
According to the U.S. Department of Transportation, an average of 300 individuals lose their lives annually as a direct result of impaired driving accidents during Christmas week and New Year's week. Additionally, an average of 27 individuals lose their lives each day throughout the month of December as a result of drunk driving accidents.
While Christmas and New Year's Eve are some of the most anticipated holidays of the year, there are far too many tragedies that occur during these months.
Shocking Impaired Driving Stats to Be Aware Of
Impaired driving is one of the biggest issues our country faces, while also being one of the most preventable. Far too many lives are taken each year as a result of foolish and costly mistakes made by intoxicated drivers.
In 2018, it was reported that there were approximately 10,511 lives lost as a direct result of preventable drunk-driving related incidents. More recently, in 2019, there were 886 impaired driving fatalities in Texas, which accounted for approximately 25% of traffic deaths across the state.
The most commonly reported hour for an accident is between 2:00 a.m. and 2:59 a.m., with numbers peaking on Saturday nights. This is likely to be caused by an increased number of drunk drivers on the road. Many individuals visit bars and other alcohol-selling establishments on the weekends, which undoubtedly leads to an increase in accidents.
Hidalgo County, Starr County, Cameron County, and Willacy County had a total number of 1,228 impaired driving incidents in which 18 lives were lost.
Making the Right Decisions This Holiday Season
While it is probably best to avoid large groups and celebrations as a result of the COVID-10 pandemic, if you do decide to celebrate with others, you'll want to be careful with how much alcohol you consume. Even if you plan on only having one drink, it's best to plan ahead to ensure you and your loved ones can get home safely.
If you are planning on celebrating with loved ones, take the following tips into serious consideration as it may save a life on the road — or perhaps your own:
Limit the amount of alcohol you drink.
Make sure to drink slowly and to also drink water between alcoholic drinks.
Plan ahead and have either a sober designated driver, or consider paying for a ride-share service such as Uber or Lyft.
Consider drinking other beverages such as soda or juice instead of hard alcoholic beverages.
Never mix other drugs, prescribed or illegal, with alcohol as it can cause an unwanted and potentially deadly reaction.
If you're hosting a gathering, be sure to collect your guest's keys upon arrival and never let them drive impaired!
Impaired driving is perhaps one of the most selfish acts a person can commit and can lead to serious legal charges and jail time. Please make a wise decision when celebrating this year.
Your actions can save a life.
McAllen Car Accident Attorneys Ready to Help You Seek Justice!
The McAllen car accident lawyers of J.Gonzalez Injury Attorneys would like to wish the entire Rio Grande Valley a very safe and happy holiday season this year!
If you are involved in an accident this holiday season, do not hesitate to seek out our compassionate and dedicated attorneys. We are available 24/7, including the weekends!
Contact J. Gonzalez Injury Attorneys today to schedule a FREE no-obligation case evaluation!