Driver Crashes Through Harlingen Restaurant
by J. Gonzalez Injury Attorneys | May 4th, 2018 | Auto Accident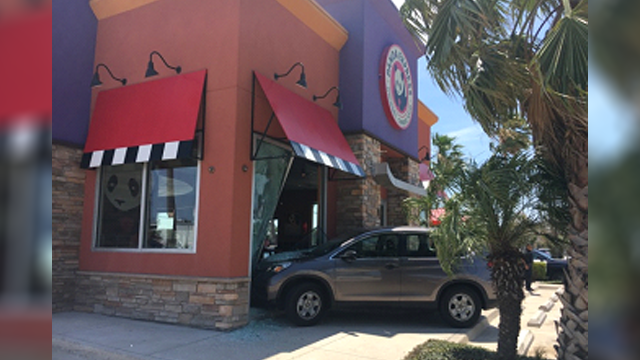 An SUV crashed into a Panda Express near the Valle Vista Mall in Harlingen. The incident occurred as the driver was attempting to park.
About the Accident
At approximately 2:00 p.m. on Thursday, May 3, 2018, an SUV crashed through the front area of a Panda Express on the 2000 block of Lincoln near Valle Vista Mall.
According to the Harlingen police investigation, the driver of the SUV was attempting to park the car when the driver lost control of the vehicle and crashed into the building.
The driver was treated for minor injuries by emergency first responders. No other injuries were reported.
Storefront Crashes Are Not a Rare Occurrence
According to the Storefront Safety Council:
On average, 60 vehicles crash into commercial buildings every day.
Storefront crashes leave more than 4,000 people injured and cause as many as 500 deaths each year.
These numbers do not take residential crashes into account.
The Storefront Safety Council also reports that:
The number one cause (34%) of storefront crashes is pedal error.
Second is operator error at 19%.
DUI accidents account for 19% of storefront crashes.
Other causes include traffic accidents, medical issues, and criminal actions like ram-raiding.
J. Gonzalez Injury Attorneys Want to Speak With You
If you or a loved one have been involved in a car or truck accident or have fallen victim to a storefront crash, J. Gonzalez Injury Attorneys would like to speak with you regarding what can be done to get you the financial recovery you deserve.
Contact us at any of our offices in McAllen, Brownsville, or Rio Grande City today.
Image provided by KRGV, full story can be seen at Here