Driving in the Rain Is Dangerous Business: 3 Helpful Tips to Keep You Safe
by Amber Cortez | June 26th, 2019 | Driving Tips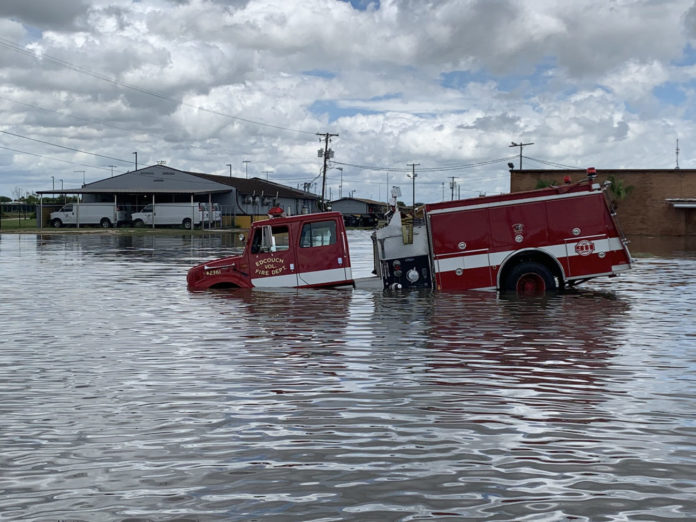 Driving in severe weather can significantly increase your risk of getting involved in a dangerous situation. Driving during a downpour demands your complete attention, although, it is generally in your best interest to avoid driving altogether during a thunderstorm. 
We've already seen a few storms during June and are likely to see a few more before summer is up. Your team at J. Gonzalez Injury Attorneys would like to remind you of the importance of being extra safe when behind the wheel during heavy rainfall. 
Please consider the following information. 
Recent Flooding in the Rio Grande Valley 
The National Weather Service in Brownsville stated that more than 12.2 inches of rain fell on Monday, June 24th. The rain caused major flooding along the Hidalgo-Cameron counties line, especially in Harlingen, Mercedes, Weslaco, Monte Alto, and the delta area. Also, several roads closed across the Rio Grande Valley due to the severe flooding.
This just two weeks after strong storms moved through the Valley causing flooding in areas such as La Feria.  
AEP Texas reported that in addition to flooding and wind damage, the storm had also knocked out power to as many as 37,000 customers early Tuesday morning. Due to all the flooding and power outages, shelters across the RGV opened up for families. 
Earlier this month, Hidalgo County Commissioner for Precinct One, David Fuentes, traveled to Washington, D.C. along with other local RGV leaders from throughout the region to secure funding for infrastructure and projects, such as a new drainage system, which would help relieve flooding in the area.   
Thus far, a disaster recovery bill of $46 million has been given to Hidalgo, Cameron, and Jim Wells County, but local leaders are fighting to obtain more for a region that represents at least 1.5 million people. 
Tips for Staying Safe When Driving in the Rain 
Driving in heavy rain can be difficult due to decreased visibility and dangerous road conditions. Hydroplaning can easily occur when a vehicle is traveling too fast in heavy rain conditions; hydroplaning occurs when a vehicle's tires travel on a thin layer of water rather than grip the surface of the road. This has the potential to make steering and braking difficult and could even lead to you losing control of your car.
To avoid hydroplaning, or becoming involved in an accident during a storm, consider the following tips: 
1. Unless absolutely necessary, avoid driving.
This one tip can truly save your life. There is NO need to go out during a heavy downpour unless it is for an emergency. If you're considering driving simply to run a quick errand, it is in your own best interest not to do so.
2. Slow down and avoid rushing to your destination. 
Slow down to avoid hydroplaning. Also, one of the most dangerous times to drive can be soon after it begins to rain. The rain can cause oils on the roadway to rise to the surface and can make the streets slick. Wait for a while after the rain begins, rather than rushing to your destination.
When it's raining, drive slower than you generally would and begin breaking earlier to avoid slipping and rear-ending another vehicle. 
3. Use your headlights to see everything clearly.
Turning on your headlights can help you to see more clearly and helps other vehicles see you. 
4. Give other vehicles enough space.
Add extra seconds of following time in the rain, which gives you, and the cars behind you, more time to react to the traffic.
Many rain-related accidents are completely preventable, but it is necessary to drive properly and safely when facing such conditions. 
Unfortunately, there are many negligent drivers who put others at risk with their driving behaviors. 
We will fight hard and fast to get you the compensation you deserve.
image source: www.themonitor.com