Edinburg motorcyclist dies in McCook crash
by Benjamin Treviño | November 4th, 2022 | Motorcyclist Accident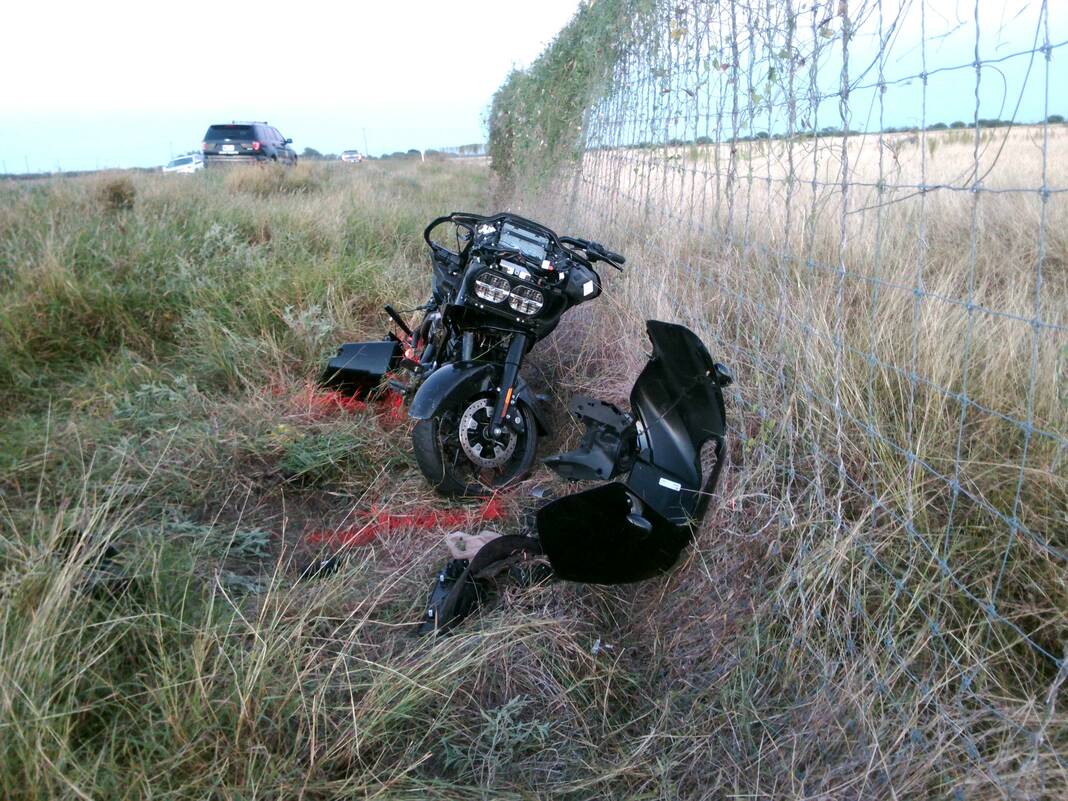 McCOOK – An Edinburg man died October 30 after his motorcycle veered off the road and crashed into a fence in McCook.
According to a Texas Department of Public Safety (DPS) news release, the crash happened just before 5:00 p.m. on FM 490 east of FM 681 intersection.
DPS identified the victim as 44-year-old David Gonzalez Franco. According to the news release, Franco was traveling east on FM 490 on a Harley Davidson motorcycle when he apparently failed to negotiate a curve in the road, veered off the roadway, and struck a fence.
Franco was pronounced dead at the scene.
Negotiating curves on a motorcycle
The best thing to do when approaching a curve in the road on a motorcycle is to slow down before you enter the curve. This means that you should throttle down, or gently apply your brakes to achieve a safe speed before entering the curve itself. Braking when you're already in a curve at too high of a speed can cause you to skid, or lose control of your vehicle and crash.
A yellow, diamond-shaped road sign will warn you that the road ahead will curve either to the right, or to the left. The sign will often be accompanied by a speed advisory sign, indicating the top speed at which the curve can be safely negotiated. Once you are in the curve, you can accelerate through it as necessary.
Always use road signs to prepare for what's ahead, and adjust your driving appropriately. You can find more information about this topic online, and in your driver's handbook.
Motorcycle accidents caused by another's negligence
If your accident was caused by a damaged, hidden, or missing road sign, you might have a claim against the governing jurisdiction responsible for sign maintenance. If your accident was caused by another motorist's negligence, such as flying debris, or someone swerving into your lane, you might also have a legitimate claim.
Before you could make such claims, you would need to assess and prove that the accident was actually caused by the other party's failure to exercise duty of care.
Consult a personal injury attorney
If you believe your accident was caused by someone else's negligence, whether it was a missing road sign, or a truck driver who swerved into your lane, contact the J. Gonzalez Law Firm immediately. Our team of experienced personal injury attorneys will let you know if you have a case, and we will make sure your get the highest compensation you deserve. Call us today at 1-800-CAR-CRASH.
Source: https://myrgv.com/local-news/2022/10/31/edinburg-motorcyclist-killed-in-mccook-crash/