Emergency Responders Involved in Multiple Accidents
by Amber Cortez | December 18th, 2018 | Auto Accident, News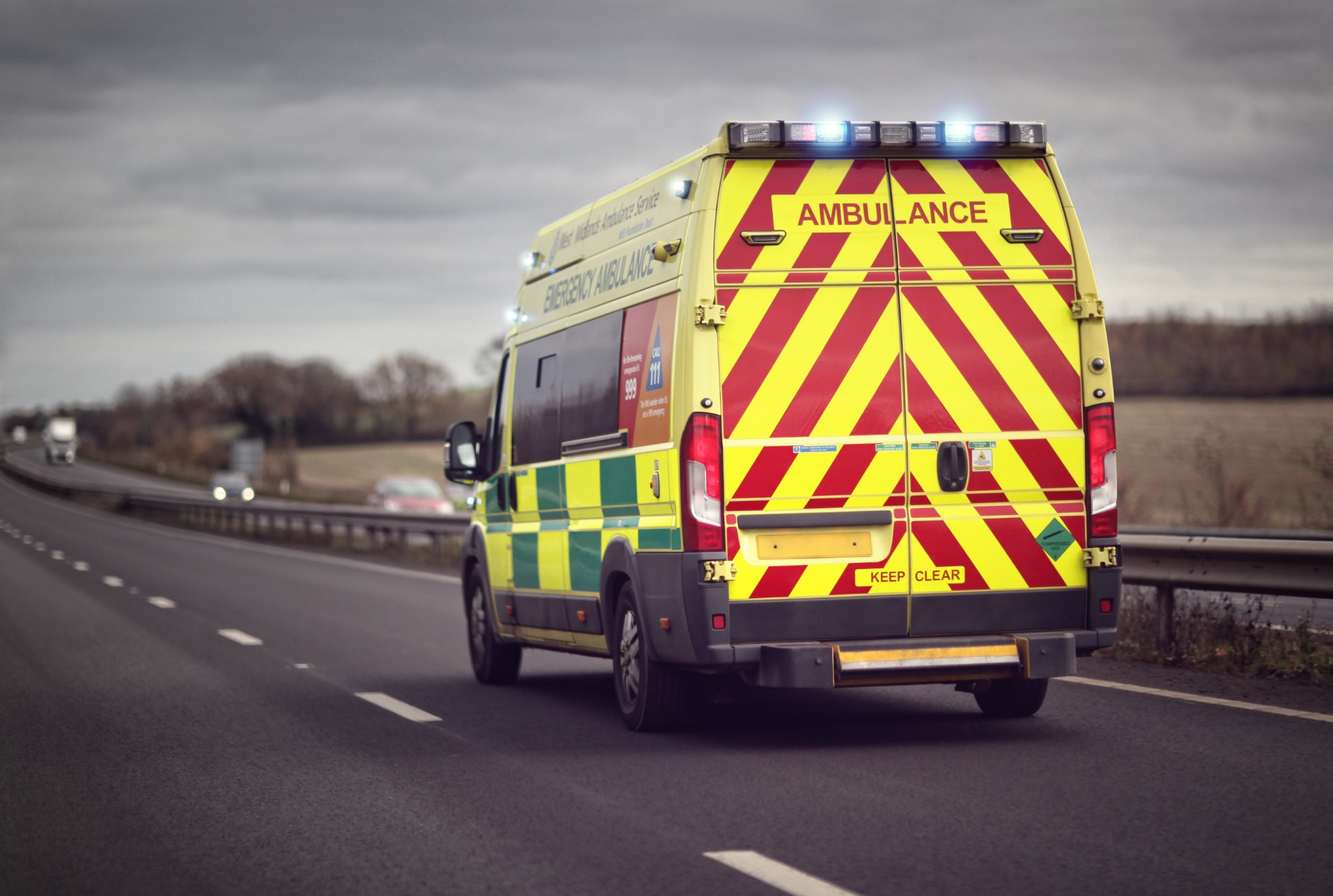 [et_pb_section admin_label="section"]
[et_pb_row admin_label="row"]
[et_pb_column type="4_4″][et_pb_text admin_label="Text"]Over the weekend that started on December 15th, the Rio Grande Valley saw multiple car accidents involving drunk drivers crashing into a fire serviceman and an emergency service vehicle.
Unfortunately, on December 16th, the life of a medic was lost as a result of a drunk-driving accident.
A Run-in With the Fire Marshal
On Thursday, December 13th, while responding to a bomb threat in Alamo, a Hidalgo County fire marshal was struck at the intersection of Cesar Chavez and East Frontage Road.
The other driver was cited by authorities for failure to yield. According to the San Juan Police Department, the case is still under investigation to ensure that the fire marshal also adhered to the rules of the road.
Unfortunately, that wouldn't be the last time this past weekend that an emergency response worker's life was put in jeopardy.
Two People Lose Their Lives in an Alleged Drunk Driving Accident
On Sunday, December 16th, a 32-year-old medic and a 68-year-old patient lost their lives when a suspected drunk driver crashed into a Hidalgo County EMS ambulance. According to authorities, a Ford F-250 drove into oncoming traffic, hitting the ambulance head-on near Monte Cristo Road and Jasmine Road.
The crash also left a 24-year-old woman in the hospital. She is expected to recover. The medic had been in the back of the ambulance treating the patient when the crash occurred.
The driver of the F-250 is in police custody, awaiting criminal charges.
Emergency Response Vehicle Accident Facts and Statistics
According to data from the National Institute of Health (NIH), between 2005 and 2013:
Approximately 2,406 police vehicles were involved in a car accident.
Both ambulances and fire vehicles were involved in 528 car accidents.
This data highlighted the fact that police cars are 1.8 times more likely to be involved in a car accident while driving in emergency mode in comparison to traveling under normal circumstances. Fire vehicles and ambulances, however, were no more likely to crash when in emergency mode compared to driving regularly.
The Journal of Emergency Medical Services (JEMS) states that between 2003 through 2007, about 13 EMS fatalities occurred per year, totaling 65 deaths. It also found that:
Approximately 45 percent of EMS fatalities occurred in a highway incident, mainly in vehicle collisions.
Another 12 percent of EMS fatalities occurred when personnel were struck by a vehicle outside of the EMS vehicle.
About 31 percent of EMS fatalities also involved air-transportation incidents.
None of the above statistics involved the death or injury of civilians or patients.
The team at J. Gonzalez Injury Attorneys would like to remind all drivers to drive cautiously around emergency responders.
Serving the community as part of an emergency response team is often done without much thanks in return. These individuals are charged with ensuring all of our safety and it is only fair that we take care of them in return.
If you or someone you love have fallen victim to a car accident, trust the experts of car accident litigation at J. Gonzalez Injury Attorneys to help you get the compensation you need to recover properly.
Contact us at any of our McAllen, Brownsville, or Rio Grande City locations to set up your free legal consultation today.
Source: KRGV & Valley Central[/et_pb_text][/et_pb_column]
[/et_pb_row]
[/et_pb_section]