Fatal Car Accident Leaves 24-Year-Old Dead In Weslaco
by Amber Cortez | September 18th, 2020 | Auto Accident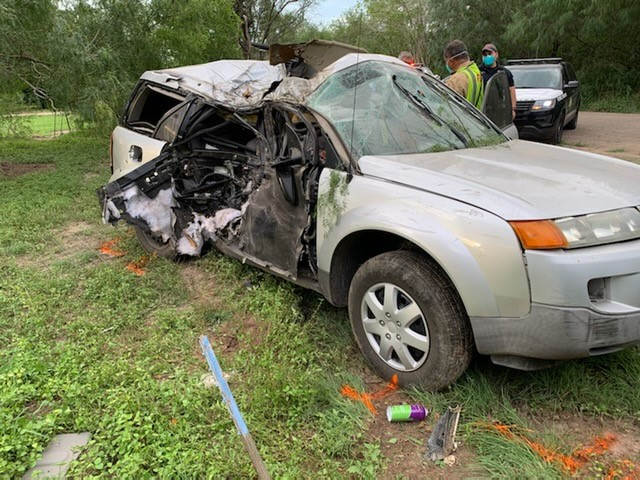 On the afternoon of Wednesday, September 16th, a single vehicle speeding accident took the life of a 24-year-old man and left another 27-year-old man hospitalized.
Details About The Incident
According to local authorities, the accident occurred at approximately 6:20 p.m. near Midway road, south of Mile 5 Road. The 27-year-old was operating an SUV and speeding down a caliche road when he eventually lost control.
The vehicle skid on the passenger side until it struck a tree on the side where the 24-year-old was seated. The victim was pronounced dead at the scene, and the driver was rushed to the hospital where he currently remains stabilized.
The driver is expected to be charged with manslaughter when released from the hospital.
The Lethal Dangers of Excessive Speeding
Speed is both dangerous to drivers and pedestrians alike. In 2019, Texas recorded a total number of 284 fatalities as a direct result of excessive speeding, which accounted for 7.87% of all traffic fatalities within the state that year.
Additionally, Hidalgo County recorded a total number of 505 speeding-related crashes in 2019. Out of those incidents:
There were 101 crashes where 198 individuals suffered possible injuries.
There were 57 crashes in which 98 individuals suffered non-incapacitating injuries.
There were 22 crashes in which 34 individuals suffered serious injuries.
There were 9 fatal crashes in which 10 individuals passed away.
Common Factors That May Trigger Excessive Speeding
While these accidents can vary through a case-by-case basis, some of the most common occurrences with speeding-related accidents include:
Irrational Driving Behaviors: Unfortunately there may be times where we may encounter drivers who have no regard to complying with the rules of the road. Should you encounter someone like this on the road, it is best to move out of the way and let them pass you in order to avoid a collision.
Drinking and driving: While nobody should ever get behind the wheel when they have been consuming alcohol, there are far too many tragic deaths as a result of drunk driving. If you plan on consuming alcohol, please refrain from getting behind the wheel, and make use of a rideshare service or a good, sober friend to get you home safely.
Potential Tardiness: While we may all at some point be guilty of slightly going above the legal speed limit, it is best not to take the risk of driving over the speed limit if you are running late for work, school, or any other appointment. Leave with plenty of time to get to your destination safely.
Seeking The Compensation You Deserve Starts With A Consultation
Being involved in an accident as a result of a negligent driver that was speeding can be one of the most dreadful experiences to be involved in. The car damages and potential injuries you had to endure coupled with the complexities of dealing with insurance companies afterward can be a confusing and overwhelming hassle during a time when you should be focused on healing.
While the insurance company might try to give you a low end settlement, it is best to avoid talking to them until you get in touch with the McAllen car accident attorneys of J.Gonzalez Injury Attorneys. We can properly represent you and fight for the proper financial relief you need to recover.
If you or a loved one were involved in a car accident caused by speeding, contact J. Gonzalez Injury Attorneys today for a FREE consultation!
Source: Valley Central