Harlingen Margarita Fest
by Benjamin Treviño | April 27th, 2022 | Community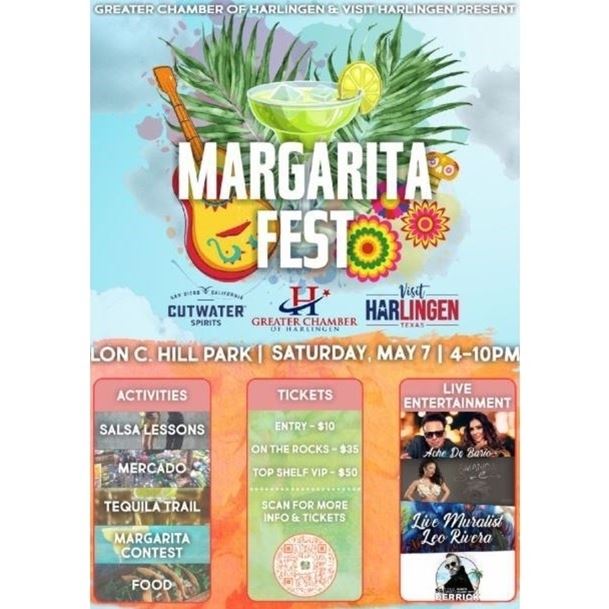 Just a reminder that Harlingen's inaugural Margarita Festival is coming soon. The event takes place Saturday, May 7, 2022 from 4:00 p.m. to 9 p.m. at Lon C. Hill Park located at 1217 Fair Park Blvd.
The festival is a celebration of the community's unique blend of Mexican culture and the citrus farming industry Harlingen is proud of.
This is the public's chance to sample up to seven signature margaritas from Harlingen's finest bars and restaurants as they compete for the title of BEST Margarita. The winner will be selected by the public, based on which margarita gets the most votes.
Visitors can also learn about the different types of tequila by traveling on the "Tequila Trail." From Blanco to Añejo, expand your pallet, and experience the different tastes of the different agaves!
You can also party at two L&F Distributors Lounges, with samples of the newest brands and the hottest merchandise! Local and international food vendors will be on hand to satisfy your culinary cravings.
Latin music performances scheduled for the event include Ache de Barrio, Amanda Con La Banda, a live DJ, salsa dancers, and much more!
Tickets:
$10 Entrance Ticket *Special Member Pricing*
$35 On the Rocks Pass
$50 Top Shelf VIP Pass