Head-On Collision Leaves 3 Dead in Los Fresnos
by Amber Cortez | September 14th, 2020 | Auto Accident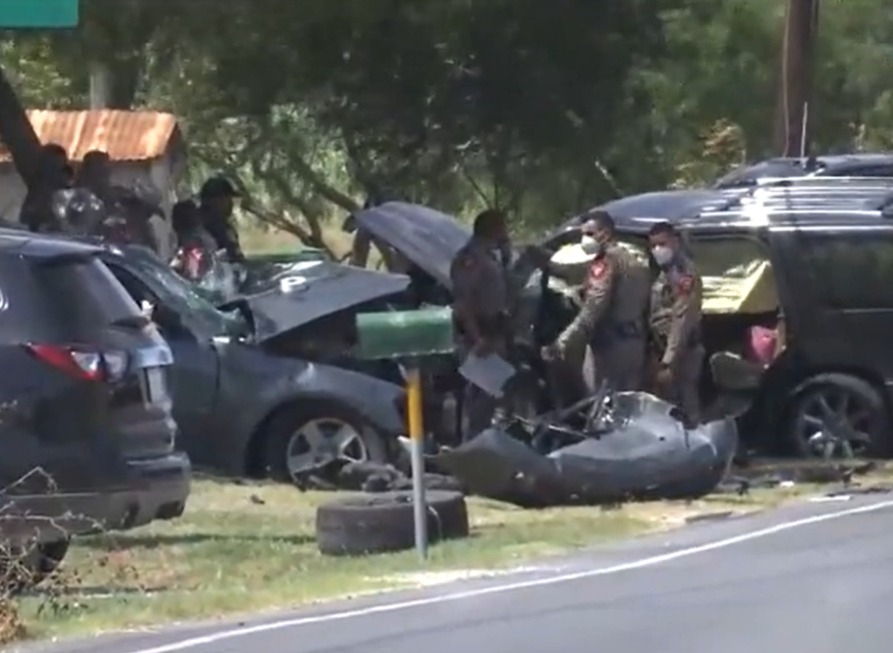 On Wednesday, September 2nd, a head-on vehicle collision tragically took the lives of a 49-year-old woman, a 6-year-old boy, and a 2-year-old girl in Los Fresnos.
Details About The Incident
According to local authorities, the accident occurred at FM 803, north of Saint Francis street near Highway 100 in Los Fresnos. The victims were headed southbound in a Dodge Magnum on FM 803 when a GMC Yukon crashed into their vehicle head on.
The 49-year-old woman was declared dead at the scene, and the children were taken to the nearest hospital where they would later be pronounced dead.
Two other individuals that were inside the vehicle were sent to the hospital and were in stable condition. No charges have been filed thus far, and the accident remains under investigation.
An Overview on Head-On Collision Facts and Statistics
Head-on vehicle collisions are one of the most lethal types of car accidents that can occur. In 2019 alone, the state of Texas reported a total of 600 fatalities as a result of head-on collisions.
They occur when two vehicles collide with each other from the front end, usually when traveling from opposite directions. They can significantly cause catastrophic physical and emotional damage to individuals involved, even death.
In 2018, head-on collisions accounted for 56 percent of all passenger vehicle occupant fatalities, which accounts for 15 deaths per million registered vehicles in multi-vehicle accidents across the entire United States.
Some of the most notable types of injuries suffered in head-on collisions can range from a neck injury as a result of whiplash, spinal cord injuries, broken bones, sprains, head trauma, and even traumatic brain injuries (TBIs).
Notable Factors That May Lead Up to a Head-On Collision
Faulty or Defective Vehicle Equipment: Driving with a low-threading tire, faulty brakes, or poor vehicle design can all lead to a car accident
Inaccurate attempt to cross a vehicle: Untimely decisions could lead to a catastrophic car accident, especially if it's in a two-way lane. If you are trying to pass a vehicle, make sure you have enough space and time to do so.
Distracted Driving: Texting and driving, eating while driving, or changing a playlist can cause you to miss any important street signs, collide into pedestrians, or veer into oncoming traffic. Failing to be aware of your surroundings is one of the most common causes of head-on collisions.
Driving under the influence: Nobody should get behind the wheel if they have been consuming alcohol or any other illegal substances. If you plan to consume alcohol when out and about, make sure to recruit a friend to be your designated driver or use a rideshare service.
Fatigued Driving: At times one may be too tired or sick to adequately operate a vehicle. Their mental state of mind may not be at 100%, placing them into a dangerous circumstance while behind the wheel.
The Path To Recovery is a Consultation Away!
Seeking civil justice after a car accident caused by another driver's negligence can be the first step into the emotional and financial recovery you and your loved one deserve.
The Brownsville car accident attorneys of J. Gonzalez Injury Attorneys can help surviving family members with open arms, guiding them through the entire legal process to get the compensation they need to pay for damages they incurred through no fault of their own.
Our caring and compassionate car accident lawyers will sit down and evaluate your case to determine what legal options are available in your claim.
If a negligent driver slammed head on into your car, don't let your pain go unanswered.
Source: Port Isabel Press, KRGV