High Speed Chase Ends in a Rollover
by J. Gonzalez Injury Attorneys | September 3rd, 2018 | Auto Accident, News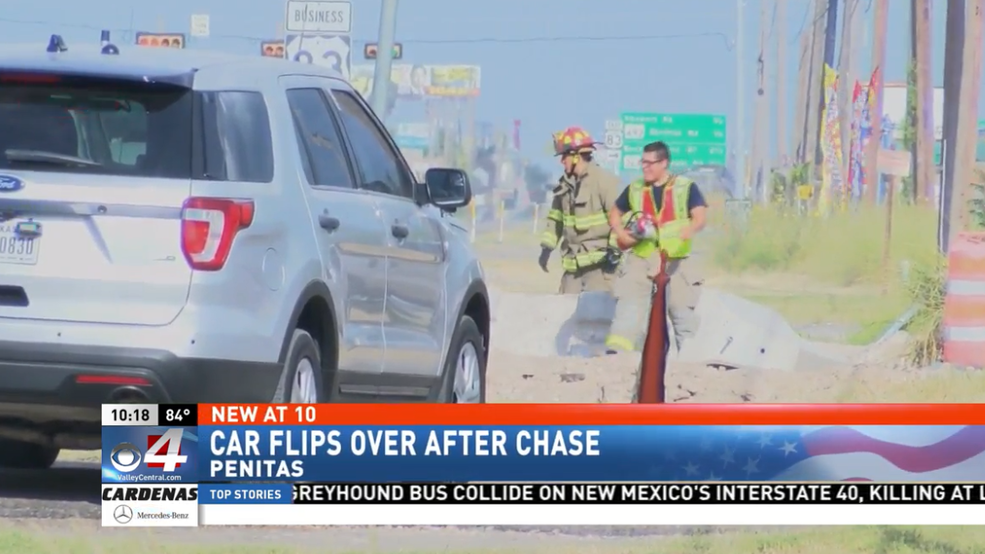 A high-speed chase in the Upper Valley on August 30th sent one suspected human smuggler and three undocumented immigrants to a local hospital.
Details of the Incident
According to authorities, a traffic stop in La Joya at around 4 p.m., turned into a vehicle pursuit when the driver failed to come to a stop and instead attempted to speed away.
After a brief pursuit, the vehicle, driven by a suspected human smuggler with three undocumented immigrants, ended up rolling over into a ditch on Alma Street near Expressway 83 in Peñitas.
Luckily, no one was seriously injured in the car accident. All subjects were taken to a local hospital for treatment. The driver of the vehicle was arrested and is facing charges for evading arrest and human smuggling.
The car accident remains under investigation by authorities.
Police Vehicle Pursuits and Car Accident Statistics
The Bureau of Justice Statistics (BJS) collected data regarding police vehicle pursuits and drafted a report that highlighted their findings:
An estimated 68,000 vehicle pursuits occurred in 2012.
An average of 355 persons were killed in vehicle pursuit-related car accidents annually between 1996 and 2015. That is an average of one person dying every day because of this type of accident.
The Federal Bureau of Investigation (FBI) also shed a little light regarding the dangers of vehicle pursuits, concluding that:
Approximately 1 percent of United States law enforcement perished in the line of duty as a result of vehicle pursuits.
Bystanders or other innocent third parties made up 42 percent of persons killed as a result of vehicle pursuits.
About 1 out of 100 high-speed pursuits ended in a fatality.
Staying Safe
Police officers have protocols that they must follow in order to ensure not only their own safety, but the safety of the general public. Generally speaking, whenever you see an emergency vehicle with its lights on, you should:
Pull over to the right side of the road if you are on a two-way road.
If on a one-way road, pull over to whichever side is nearest to your vehicle.
Proceed through an intersection if you are already committed to the turn, otherwise, wait for the emergency vehicle to pass by.
Come to a stop.
Remain at a stop until all emergency vehicles have passed by.
You don't have to come to a stop if your vehicle is separated from the emergency vehicle by a median or barrier.
If you are in the left lane and wanting to pull over to the right side, signal and proceed when it is safe.
Have you or someone you love been endangered and suffered a car accident because of a vehicle pursuit? Call on an expert car accident attorney you can trust in. Call on an a committed legal team who can get you the compensation you deserve. Call the J. Gonzalez Injury Attorneys.
Vehicle pursuits can be dangerous for everyone on the road. If someone is evading police and traveling at high speeds, there lies a great risk of harming others.
If you have been injured because of a car accident resulting from a vehicle pursuit, seek the aid of an expert car accident attorney like the ones at J. Gonzalez Injury Attorneys.
Contact any of our McAllen, Brownsville, or Rio Grande City locations for your free legal consultation today.
Image and Information pulled from ValleyCentral.