Hit-and-Run Incident on South Padre Island Involving a Golf Cart
by J. Gonzalez Injury Attorneys | July 18th, 2019 | Recent News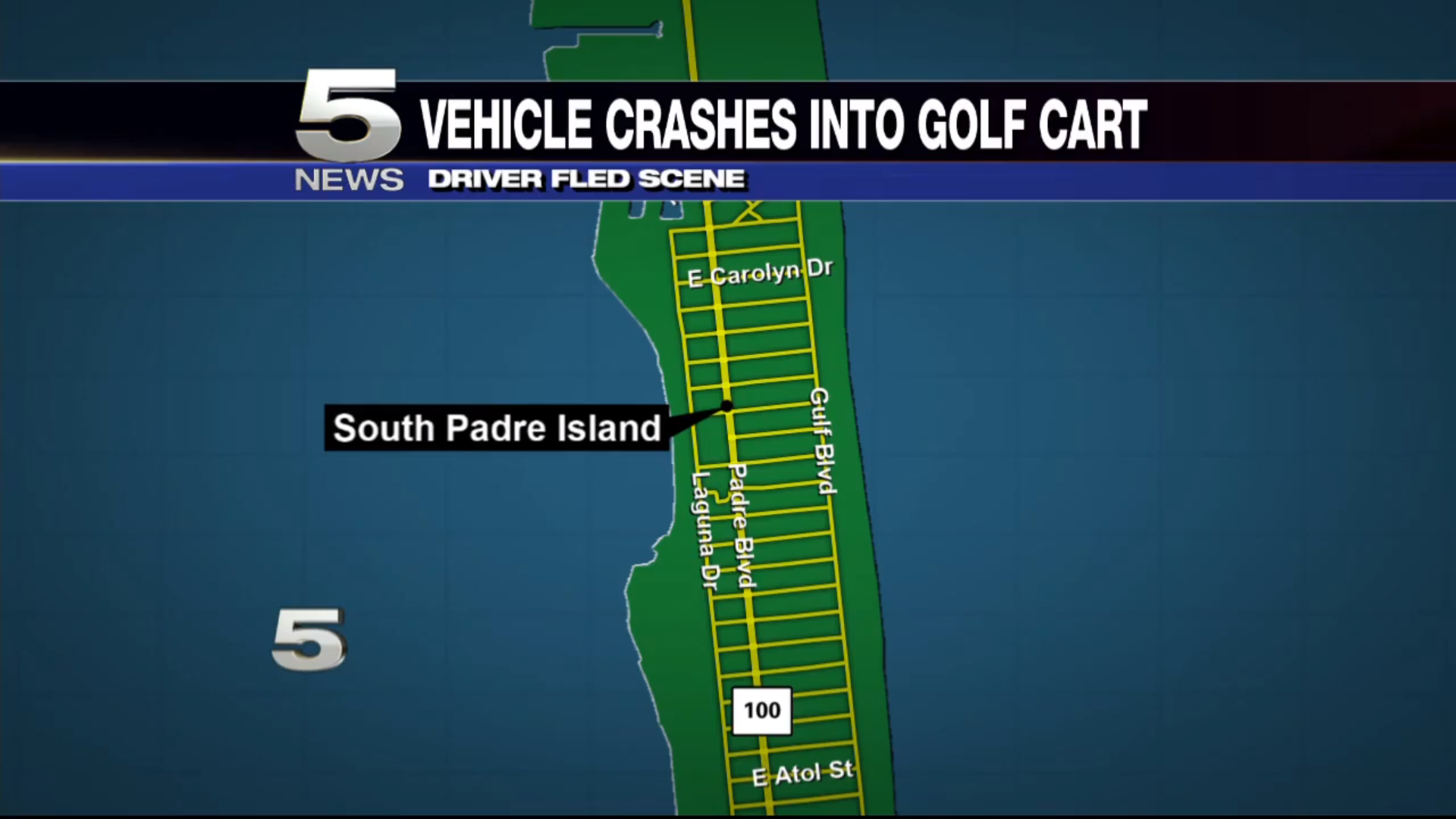 On Saturday, July 13th, a 28-year-old man was involved in a hit-and-run accident on South Padre Island (SPI) which led to multiple people getting injured.
SPI Law Enforcement Agents Warn About Golf Car Safety
The incident took place on the 4900 block of Padre Blvd. at approximately 1:30 a.m. on Saturday. The golf cart collided with a white four-door vehicle which led to the golf cart flipping over.
As a result of the accident, two passengers in the golf cart were taken to the hospital. One of the individuals was in critical condition.
The driver of the white four-door vehicle fled the scene of the accident but was later apprehended by authorities.
South Padre Island law enforcement agents have warned the public to take safety precautions when driving golf carts, especially right now during the summertime when SPI traffic can increase substantially.
Golf Cart-Related Injuries in the U.S.
A report in the American Journal of Preventive Medicine analyzed the trends of non-fatal golf cart-related injuries at a national level and found that between 1990 to 2006:
An estimated 147,696 individuals ranging from 2 months old to 96 years old were treated in emergency room departments for golf cart-related injuries.
Children younger than 16 accounted for 32 percent of all cases.
The most common type of injury was soft tissue damage which accounted for nearly 48 percent of all injuries.
The most common cause of injury was falling from a golf cart. This occurred in 38 percent of all incidents.
Of injuries with a reported location, 70 percent occurred at sports facilities, while only 15 percent occurred on streets or public property.
Perhaps the most shocking statistic is that over the 17-year study period, golf cart-related injuries increased by over 132 percent.
With over 13,000 golf cart-related accidents require emergency room visits each year, it is important to remain vigilant and extremely careful when driving one. Even a collision at 20 to 25 mph can have catastrophic results.
Factors in Golf Cart Accidents
Golf carts are commonly used on South Padre Island but can also be seen across the Rio Grande Valley at businesses, car dealerships, golf courses, shopping malls, and even in planned communities for older adults.
While popular, golf carts cannot offer the same level of safety as traditional vehicles. While the golf carts at SPI do come with safety belts and blinkers to improve driver/passenger safety, they lack an exterior that can help to absorb the impact of a collision.
Because weight distribution is often uneven, an accident can lead to a cart tipping or flipping over when struck by or hitting another vehicle.
Some of the common factors of golf cart accidents include:
Inexperienced drivers handling the golf cart
Negligent driver in a traditional vehicle hitting the golf cart
Intoxication or recklessness
Inadequate maintenance, bad brakes, or issues with steering
Unsafe roadways
Golf carts make drivers and passengers vulnerable to a wide range of injuries such as:
Soft tissue injuries
Whiplash
Head and neck injuries
Broken bones
Brain injuries
Crush injuries
Foot and leg injuries
Texas Laws on Golf Cart Use
As per the Texas Department of Motor Vehicles, communities and cities can pass ordinances to allow the use of golf carts on certain roads. Generally, when allowed, golf carts can be used on roads or intersections that have a speed limit of no more than 35 miles per hour.
In order to be legally operated on a road, the golf cart must be insured and have the following equipment:
Headlamps
Tail lamps
Reflectors
Parking brake
Mirrors
Slow-moving vehicle emblem
Has a maximum speed of between 15-25 mph
If you have suffered a personal injury in a golf cart-related accident, let the trustworthy and committed team of J. Gonzalez Injury Attorneys evaluate your case and help you determine if you can secure compensation for medical bills, property damage, and other damages you have suffered.
We offer FREE case evaluations and can help you to obtain the justice you deserve.
J. Gonzalez Injury Attorneys represent the people living in the communities of McAllen, Brownsville, Harlingen, Rio Grande City, and the rest of South Texas.
Contact us today at (956) 630-6700.
Sources: KRGV