Houston Van Chase Ends in a Crash
by J. Gonzalez Injury Attorneys | December 24th, 2020 | Auto Accident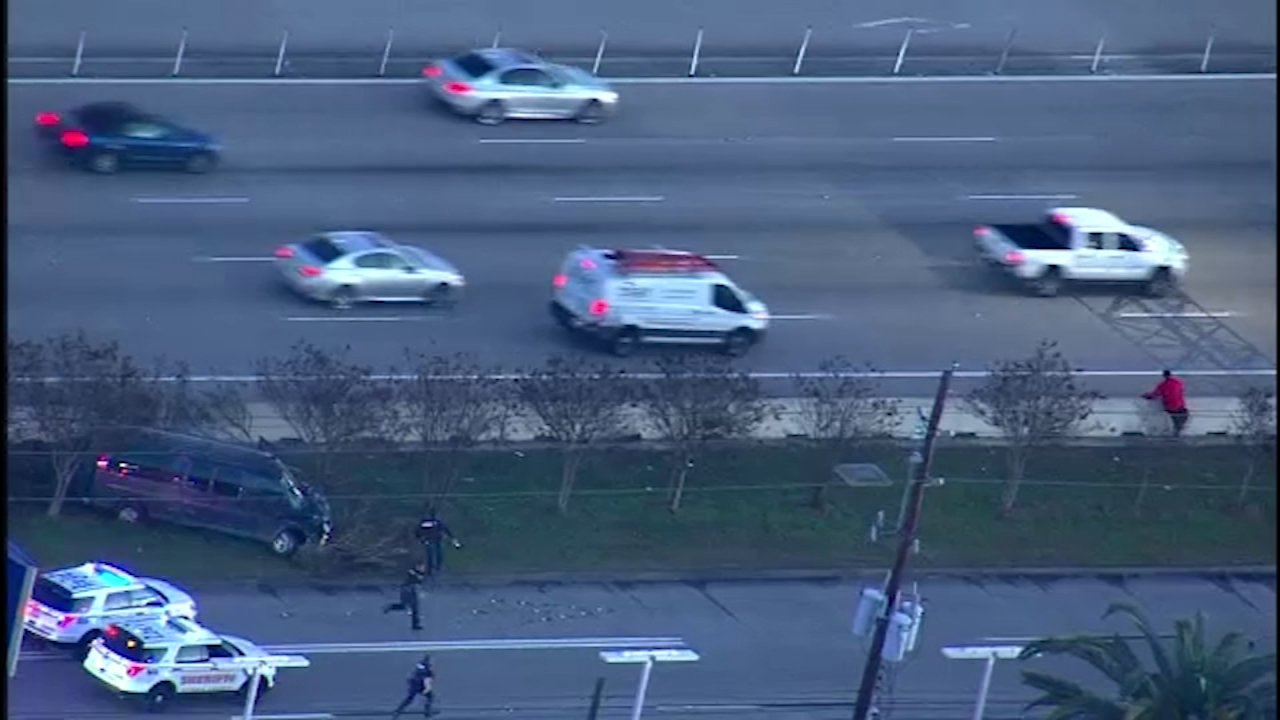 On the morning of Monday, December 21st, a police pursuit in Houston ended tragically as a female suspect lost her life when another vehicle on I-10 struck the van. Two other male suspects were arrested.
Details About the Car Accident
According to local authorities, the pursuit began early Monday morning when police officers attempted to cite a dark-colored van for a minor traffic violation. The van then proceeded to flee from those police officers, driving off against I-10 rush hour traffic.
The police pursuit concluded on Barker Cypress when spike strips shredded the van's wheels, causing the vehicle to crash into the median. Two male suspects and one female suspect all proceeded to flee the crash site and made their run onto the I-10 freeway.
The female suspect ran through five eastbound lanes and two HOV lanes before she was struck by another vehicle on the 16800 block of Katy Freeway. She was pronounced dead at the scene.
Deputies eventually caught up and captured the two males on the run, who were then taken into custody shortly afterward. No other injuries have been reported thus far.
The Dangers of Police-Initiated Pursuits
When a negligent driver is on the run from the police, it puts everyone on the road in a very dangerous position that may lead to catastrophic events.
As per a USA Today data analysis, approximately 62% of all police-initiated pursuits between 1979-2013 were caused by traffic violations such as excessive speeding, reckless driving, and impaired driving.
Additionally, according to FairWarning, between 1979-2017 an average of 36 individual annual fatalities occurred as a direct result of being involved in a police pursuit. The most recent spike of police-pursuit fatalities occurred between 2014-2017 with a total of 1,594 fatalities, of which 300 of them were innocent bystanders.
Texas Interstate Car Accidents by the Numbers
Interstate car accidents tend to be one of the most dangerous types of accidents due to their high-speed, slow-reaction nature.
According to the Texas Department of Transportation, it was reported that in 2019 there were a total number of 731 individual fatalities that occurred across Texas-state intersections, in which 22 lives were lost in Harris County alone.
The state rate for interstate vehicle crashes was 53.56 per 100 million vehicle miles traveled in rural areas, and 130.90 per 100 million vehicle miles traveled in urban areas. Most accident rates occurred on roads that share four or more undivided lanes.
Pursuing Legal Justice During Critical Times
While nobody ever imagines driving on a road where a police-initiated pursuit is ongoing, danger can strike at any time and place.
When suffering from the aftermath of a horrific car accident that occurred as a result of a police pursuit, you should seek out the recovery you deserve by consulting the McAllen car accident attorneys of J. Gonzalez Injury Attorneys–no matter if a negligent driver fleeing from the police or an officer bypassing safety protocols and putting the public at risk caused your car accident.
Have You or a Loved One Been Injured During a Police Pursuit? Contact J. Gonzalez Injury Attorneys Today For a FREE Virtual Consultation!
Source: ABC 13