How Much Is My Broken Bone Injury From a Car Accident Worth?
by J. Gonzalez Injury Attorneys | February 17th, 2020 | Auto Accident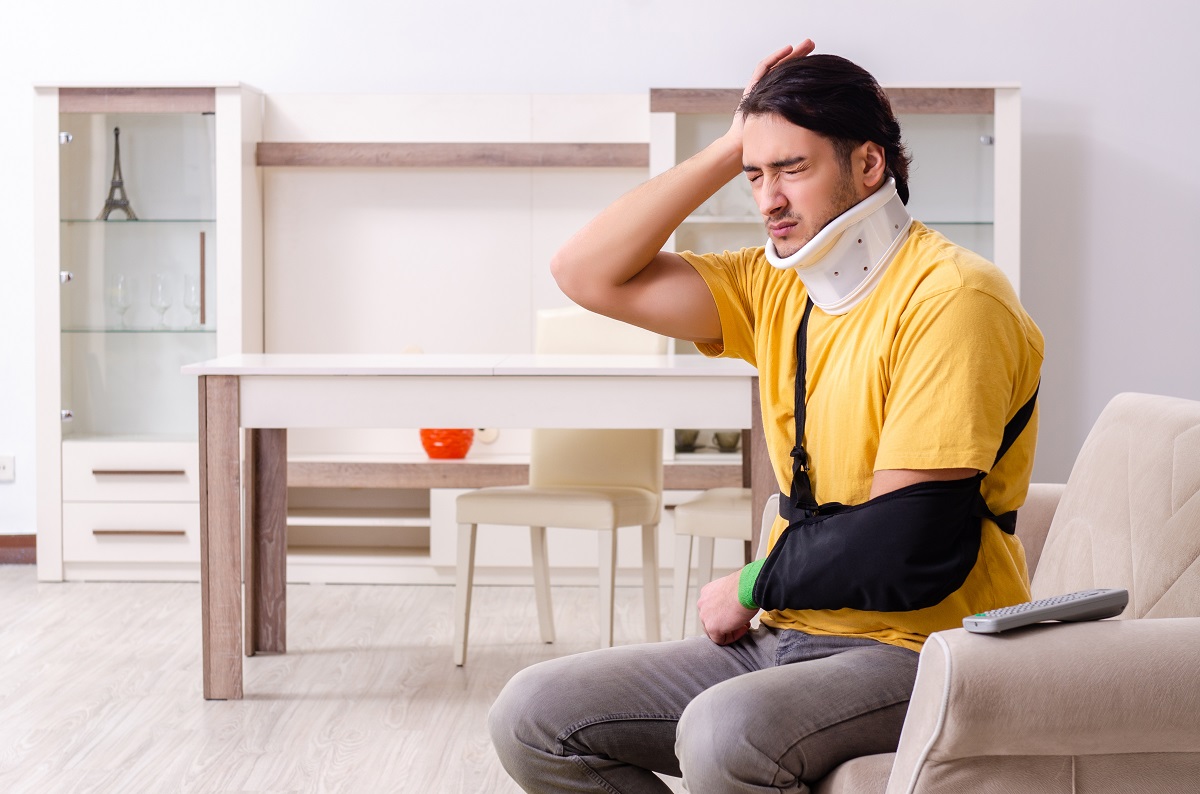 A traumatic car accident may leave you with severe injuries that can put you out of work for an indefinite amount of time, as well as keep you from doing basic everyday tasks. While thinking about the time it may take to recover is worrying enough, the last thing victims should concern themselves with is the cost of medical care.
Fortunately, the McAllen car accident lawyers at J.Gonzalez Injury Attorneys are here to help those in need with unbeatable legal representation. We work hard to deliver justice swiftly.
If you have suffered a broken bone as the result of a car accident, consider the following information. 
Most Common Broken Bone Injuries in a Car Accident
When suffering severe injuries, such as broken bones, life can be very difficult to adjust to. Without proper treatment and care, a bone injury can end up causing long-term issues. 
Some of the most severe injuries that can happen in a car crash include:
Broken Legs
Femur Fracture
Broken Ribs
Pelvis Fracture (especially common in motorcycle accidents)
Facial/Skull Fracture (can lead to traumatic brain injury)
Arm/Wrist Fracture
Spinal/Back Injuries
How the Severity of Your Injury Affects Your Claim
Naturally, the more severe the bone injury you have suffered, the greater the effect it will have on your claim. Generally, the classification of your bone injury will determine how much you are able to recover.
Bone injury classifications consist of: 
Hairline Fractures –

These are very thin breaks in the bone; some individuals may not immediately realize they have a broken bone, this is why seeking medical treatment is essential. 

Stable Fractures –

The bone is broken in a manner that lines up its ends. 

Compound Fractures –

The bone may be broken in several places, and can include the bone piercing through the skin. Usually, the most severe type of broken bone injury.

 
Displaced Fractures –

A piece of bone is broken off from the main section.

 
Transverse Fractures –

A horizontal fracture typically caused by outside pressure breaking the bone. 

Spiral Fractures –

The bone is broken in a twisting motion.
What Other Factors Are Taken Into Consideration of My Settlement
While the severity of your injury will certainly play a key position in understanding your potential settlement, there are several other factors that will need to be considered as well, including: 
Quality of life and if you were left with chronic pain or a permanent disability.
How much time away from work your injury caused you to miss and if it will affect your ability to return to the same job. 
Total medical care costs including past, present, and future expenses. 
The emotional and psychological trauma you were left with. 
Determining the Value of Your Injuries
In order to determine the proper value of your injuries, there are several factors that will have to be taken into consideration. Significant evidence is essential in determining the value of your injuries. Valuable evidence to make a successful claim includes:
Medical records & medical expense receipts

Photographs of the accident scene, including when and where it occurred and the injuries that were inflicted

Photographs of your vehicle's damages

Tangible evidence from the scene of the accident such as torn or bloody clothing

The police report

Video evidence
Financial Damages That Can Be Recovered 
Depending on the circumstances of your claim, you may be able to recover damages that include: 
Medical expenses

, including rehabilitation, notable surgeries, medical treatment, medication, etc.

Missing wages

for the amount of time you have been unable to work and provide for your family

Pain and suffering

, including public humiliation, mental anguish and lost quality of life

Loss of consortium
Wrongful death damages

, including funeral and burial expenses
McAllen Car Accident Attorneys That Are Here For You
In the case of a serious accident that leaves you with a broken bone, the experienced and compassionate McAllen car accident attorneys at J.Gonzalez Injury Attorneys are here to fight tirelessly for you or a loved one in the name of justice.
Not only will we seek a full compensation claim for all of your damages, but we will be able to make sure you will receive the best medical treatment possible in order for you to start living life again. 
Seeking justice and recovery isn't something one should hesitate about. Contact the McAllen car accident law firm of J.Gonzalez Injury Attorneys today at (956) 630-6700 For a FREE, no-obligation case review today!