How to Confidently Drive on Highways
by J. Gonzalez Injury Attorneys | July 30th, 2021 | Driving Tips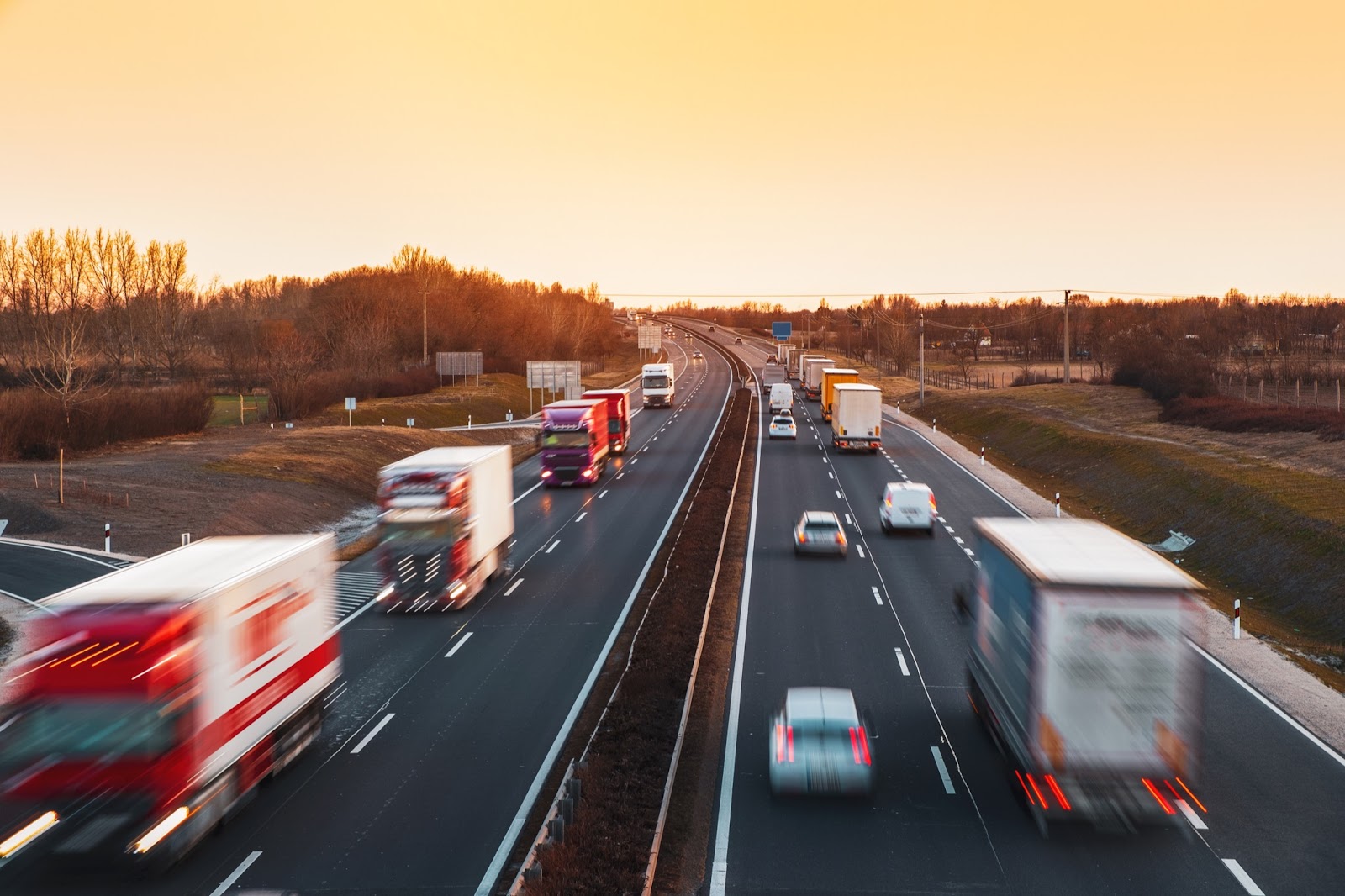 Maybe you're a new driver with some hesitation when it comes to driving over 55 miles per hour, or perhaps you're an experienced driver with some less-than-stellar highway experiences. Whatever your situation may be, it's undeniable that highway driving can be challenging.
Data from the Governors Highway Safety Association (GHSA) shows that some of the highest speed limits in the United States can be found in the Lonestar State.
When you consider that information, it isn't extremely surprising when you learn that there's 1 reportable car crash in Texas every 56 seconds, according to figures from the Texas Department of Transportation.
Avoid a car crash – be a safer driver by following these highway driving tips and techniques.
Highway Driving Strategies & Safety Tips
1.Don't drive if you're feeling impaired in any way.
It should go without saying, but never drink and drive. Driving under the influence of alcohol or drugs is a criminal offense in Texas and can lead to up to 180 days in jail, a fine of up to $2,000, or both.
It's a mistake to assume that impairment is limited to alcohol or drugs. It can't be understated how important it is to refrain from getting behind the wheel if you're feeling tired or drowsy. A report from the National Highway Traffic Safety Administration found that in 2019, there were nearly 700 reported deaths related to drowsy-driving-related crashes.
2.Check the road conditions in advance.
You can keep your chances of getting in a car crash low if you avoid driving in adverse circumstances when possible. In this day and age, it only takes a quick search online to find out whether there's been a major crash or other situation on the road that you should avoid.
Difficult driving situations can also include:
Inclement weather including (but not limited to) heavy rain or snow
Rush hour traffic or congested highways
Holidays (such as Independence Day or New Year's Eve), due to the increased possibility of drunk drivers on the highway
It's not the end of the world if you're unable to avoid these situations – it just means you'll have to take extra precautions to ensure your safety. Prioritize keeping a safe distance between yourself and any vehicles traveling in front of you.
Remember that a slower speed can work to your benefit in the event that you need to make a sudden stop or turn. Additionally, be mindful of the traffic ahead for any slowing or stopping to give yourself enough time to act appropriately.
3.Know your lanes.
Picture this: you're in the middle lane on the highway and the car to your left is driving at the same rate of speed as you are, much to the frustration of the multiple cars behind them who know the left lanes are for faster traffic.
If you want to avoid being that car that holds up traffic, remember that on highways, the left lanes are used by faster traffic, while the right lanes are used by slower traffic.
Be sure to remember that the far-right lane should primarily be used for entering and exiting the highway. The far-left lane is suitable for passing ahead of vehicles. Try to avoid traveling on these lanes exclusively when driving on the highway. It's recommended to travel on the middle lane when possible.
4.Pass on the left.
To add to the aforementioned tip, try to use the far-left lane when you need to pass another vehicle on the highway.
Generally speaking, it's safer to pass other drivers on the far-left lane because slower drivers expect those on the left to pass them. When a driver is traveling in the center lane, they can expect the traffic to their right to remain there (since it's the slower lane), while the traffic to their left is expected to travel at a higher rate of speed.
Regardless of which lane you're in, remember to always use your turn signal to indicate that you're changing lanes. Use your mirrors and check over your shoulder to inspect your blind spot before you switch lanes. If possible, avoid driving directly parallel to other cars.
Get the Legal Representation That You Deserve
Each of us maintains a responsibility while traveling on the road, but the reality of the situation is that not every motorist will prioritize safety when driving. Moreover, mistakes can happen even if you are being considerate of yourself and others on the road.
For that reason, it can't be understated how important it is to have legal representation that you can rely on in the unfortunate event that you're involved in a car accident.
The experienced car accident lawyers at J. Gonzalez Injury Attorneys can provide you with unmatched legal representation in the Rio Grande Valley to get you the most compensation for your damages and injuries.