Major Car Accident Leaves 8 Hospitalized
by Amber Cortez | August 31st, 2021 | Auto Accident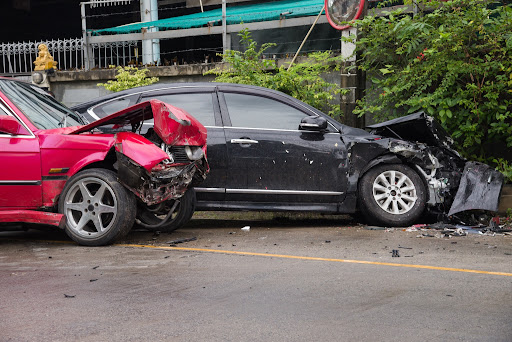 A major crash in Kaufman County left eight people hospitalized on August 28, 2021.
Details About the Accident
The Texas Department of Public Safety (DPS) responded to reports of a major car crash involving three vehicles on Interstate 20 near Farm-to-Market Road in Terrell around 6 p.m.
According to the authorities, the accident occurred when a pickup truck rear-ended a Kia Optima and then went airborne, colliding with a Chevy Equinox on its way down.
The four pickup truck passengers were all taken to Baylor University Medical Center in Dallas with one in critical condition.
According to Texas DPS, there were also four passengers in the Kia Optima. One person was taken to UT Health Tyler, and the three other passengers (one of which was in critical condition) were transported to Methodist Dallas Medical Center.
The three passengers in the Chevy Equinox were uninjured.
Multi-Vehicle Car Crash Accidents in Texas
Car crashes involving multiple vehicles can be devastating and leave victims with severe, life-changing injuries.
Most multiple-vehicle collisions occur on freeways as a result of poor driving conditions, such as wet roads or inclement weather, making it difficult for vehicles to stop in time to avoid an accident.
Click To Tweet
With adverse weather conditions at play, rear-end car crashes can happen and potentially lead to a multi-vehicle pile-up crash such as the one that occurred in Kaufman County.
The state of Texas follows what is known as a modified comparative negligence rule, meaning that drivers who are 50 percent at fault or less in an accident can collect damages. This differs from the contributory negligence rule, which states that plaintiffs are not entitled to damages if they contributed to an accident at all.
Due to the various factors involved in these types of accidents, it can be difficult to determine who is at fault.
With years of experience in successfully handling multiple car crash injury claims, the McAllen lawyers of J. Gonzalez Injury Attorneys know all too well how difficult these cases can be for victims.
What to Do in a Multiple Car Pile-Up Crash
When these types of accidents happen, one of the most important things you must do is remain calm.
Given that there can be a multitude of collisions involved, it's highly recommended that you turn on your hazards and remain in your vehicle with your seatbelt fastened rather than exit (potentially putting yourself in more danger).
Once you're sure the scene is settled down and there aren't any more collisions, follow these steps:
1.Immediately Contact 911 – Contact the authorities so they can send police and emergency medical personnel to the scene of the accident. Once they arrive, wait for them to advise you that it's safe to exit the vehicle.
Cooperate with the police and give them the facts about what happened without admitting fault. For insurance purposes, inquire about getting a copy of the police report later.
2.Collect Information Relevant to the Crash – Assess the damages to you, your passengers, and your vehicle. Take photos of the accident scene and obtain contact/insurance information from the other drivers involved if possible.
3.Contact Your Insurance Provider – Reach out to your insurance carrier or agent to notify them of the accident. Refrain from giving a recorded statement until after you've consulted with an attorney.
4.Seek Medical Attention As Soon As Possible – It's crucial that you visit a physician as soon as you can to treat any injuries. Even if you feel fine, there could be underlying injuries that aren't immediately apparent.
McAllen Car Crash Attorneys Ready to Handle Your Claim
If you or a loved one have been injured in a multiple car crash accident, it cannot be understated how important it is to seek experienced legal help.
Don't let another driver's negligence negatively impact your life. The dedicated car crash lawyers of J. Gonzalez Injury Attorneys are available and ready to fight tooth and nail for the justice you deserve.
Source: NBC DFW