Man Crashes Into Dallas County Deputy's Vehicle
by J. Gonzalez Injury Attorneys | June 1st, 2021 | Recent News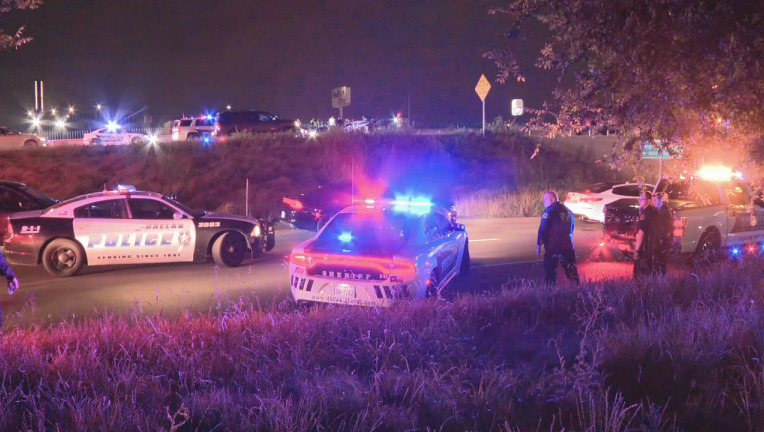 A 31-year-old man was arrested in Dallas after crashing into the back of a Dallas County Sheriff's Office deputy's vehicle in the early hours of Sunday, May 30th. 
Details About the Incident 
According to reports, the accident happened at around 1:20 a.m. along northbound I-35 near Mockingbird Lane. 
The driver of a white Ford sedan was swerving across lanes before crashing into the back of the deputy's vehicle that had its overhead lights on. The deputy's vehicle was pushed onto the service road as a result of the impact. 
The sergeant police officer inside the vehicle was checked by Dallas-Fire Rescue and released, and the drunk driver was arrested for driving while intoxicated and unlawful carrying of a weapon. 
Memorial Day Car Accident Statistics 
Unfortunately, Memorial Day weekend sees a substantial increase in car accidents and fatalities. Research has shown that individuals are four times more likely to die on Memorial Day weekend than during an average weekend. 
According to the Texas Department of Transportation (TxDOT), there were a total of 360 DUI-alcohol-related traffic accidents during the 2019 Memorial Day weekend. These crashes resulted in 16 deaths and 34 serious injuries.
Additionally, the National Safety Council predicted that there would be a total of 415 deaths in car accidents during the Memorial Day weekend in 2021. This would be an increase of more than 50% in comparison to other non-holiday 3-day weekends. 
Drunk drivers remain a serious issue in Texas and all throughout the nation, especially during the summer holidays such as Memorial Day.  One way drivers can better protect themselves is by being able to recognize the signs of a drunk or drugged driver. 
Remaining vigilant can help to keep you and your loved ones safe. A few signs that a motorist may be driving under the influence include: 
Quickly accelerating or decelerating

Tailgating another vehicle (or your vehicle)

Weaving between lanes

Nearly striking another object or vehicle 

Drifting out of their own lane 

Inconsistent driving actions

Failure to follow traffic signals and rules 

Driving with their headlights off at night

Swerving 

Turning abruptly 

Driving onto the wrong side of the road
McAllen Car Accident Attorneys Here to Protect You
If you have been involved in a car accident caused by a drunk driver, the McAllen car accident lawyers at J. Gonzalez Injury Attorneys can help you uncover your rights and help you obtain financial relief for the damages you have suffered. 
Request a FREE Consultation Now
Source: KDFW