Man Loses Life In Corpus Christi After Being Struck By Several Vehicles
by J. Gonzalez Injury Attorneys | June 16th, 2021 | Auto Accident, Driving Tips, News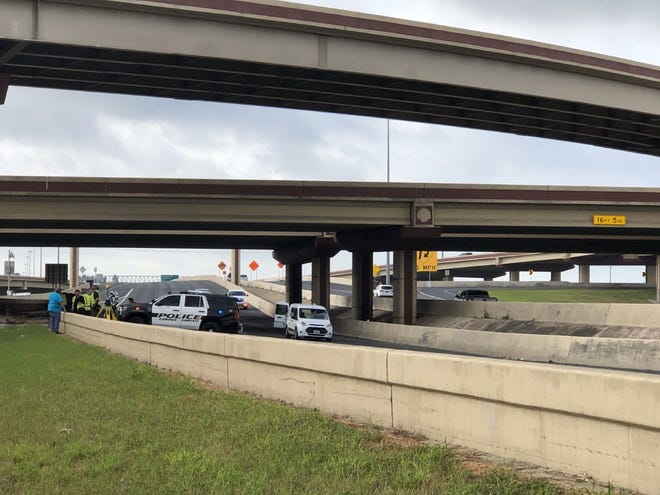 On Wednesday, June 9th, a 25-year-old man was killed after trying to cross Highway 358. 
Details About the Car Accident in Corpus Christi
According to reports, the incident happened at around 5 a.m. on the highway locally known as South Padre Island Drive. 
The pedestrian was attempting to cross a portion of state Highway 358 when he was struck by two vehicles and a motorcycle. The victim was pronounced dead at the scene. 
The motorcyclist was injured in the accident and taken to a local hospital where they were listed in stable condition. 
Corpus Christi Police closed off the westbound lanes of the highway for approximately four hours and diverted traffic to state Highway 286 while they cleared up the scene.    
Pedestrian Accident Statistics in Texas
Unfortunately, Texas has issues with pedestrian safety. According to data from the Texas Department of Transportation, pedestrian deaths are on the rise and now account for one in five traffic fatalities in the state. 
In 2019, Texas saw a total of 5,975 accidents involving pedestrians, resulting in 669 deaths, which was a 5% increase over the previous year. Another 1,317 individuals were seriously injured.
These numbers are absolutely abysmal, and it is the duty of all Texans to improve the safety of our roads for our loved ones and community alike. 
#Pedestrian traffic fatalities are 3X more likely to occur in urban areas vs rural areas via @TopLawyerRGV #KnowtheFacts #EndTheStreak – click to tweet
Main Causes of Pedestrian Accidents
Since 2015, TxDOT has spent more than $100 million in federal and state funding to improve sidewalks, curbs, and striping for pedestrian accessibility, safety, and mobility. More than $100 million in grants to local projects have also been awarded to create safe routes to schools, multi-use pathways, sidewalks, and bike paths in rural and small urban areas.
According to crash reports from law enforcement agencies throughout the state, the two leading causes of pedestrian fatalities are: 
Pedestrians failing to follow traffic safety guidelines and laws and being struck when attempting to cross streets or roadways.

Motorists engaged in distracted driving, speeding, or failing to yield the right of way.
Alcohol also plays a significant factor in many pedestrian-related crashes, injuries, and fatalities.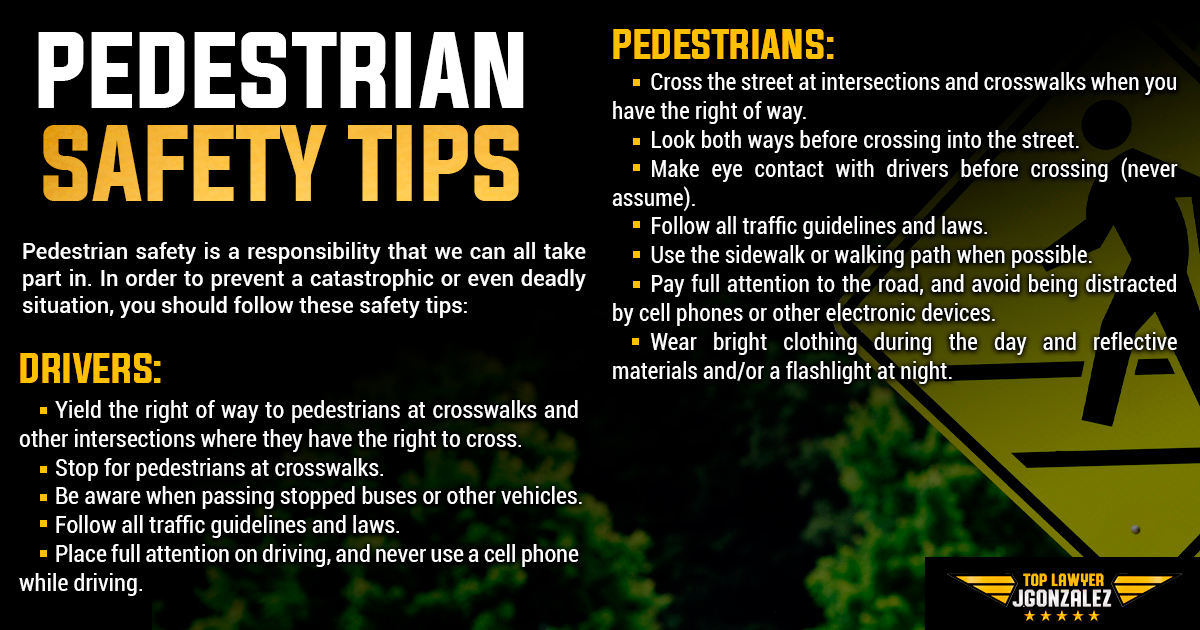 Contact J. Gonzalez Injury Attorneys today if you or a loved one has been the victim of a pedestrian traffic accident.
Source: Caller Times