Man Turns Himself Into Police After Hit-and-Run Leaves Two Dead
by Amber Cortez | August 11th, 2021 | Auto Accident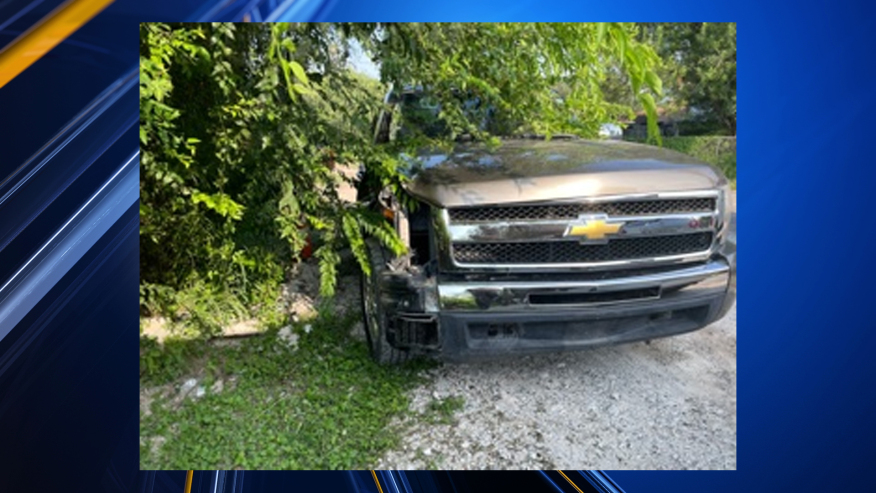 A hit-and-run auto-pedestrian accident that took place on August 1 left two dead in Edinburg and a man on the run.
Details About the Hit-and-Run Accident
On the night of Sunday, August 1, the Texas Department of Public Safety began investigating an auto-pedestrian accident that took place on N. Alamo Road, south of 17 ½ road in Edinburg. Two women were reportedly pumping gas into their vehicle on the side of the road when a pickup truck traveling south struck the victims.
At the time, the driver of the pickup drove away.
The victims were transported to local hospitals. One of the victims was a pregnant 18-year-old who lost her life at the hospital. While doctors attempted to save the unborn child she was carrying, they were unsuccessful.
On Tuesday, August 3, the driver of the hit-and-run turned himself in to authorities.
The individual was charged with failure to stop and render aid, failure to render aid with serious bodily injuries, and tampering with physical evidence.
Auto-Pedestrian Statistics
Sadly, in recent years, the number of pedestrian fatalities in the United States has grown exponentially. Between 2009 to 2018, the number of pedestrian fatalities increased by 53%, from 4,109 deaths to 6,283 in 2018.
Additionally, according to the Texas Department of Transportation:
Pedestrian fatalities totaled 717 in 2020, which was an 8.47% increase from 2019.
958 individuals were killed in crashes involving drivers who were under the influence of alcohol. This accounted for 25% of the total number of people that were killed in an auto accident.
Shockingly, while pedestrian deaths increased nationally, there was a 13% decrease in the number of miles traveled by drivers in 2020. This means that pedestrians were at greater risk in 2020, despite fewer vehicles on the road and traveling less miles.
What happens if I've been in an auto-pedestrian accident?
If you or a loved one were involved in an auto-pedestrian accident, there is hope. The McAllen car accident lawyers at J. Gonzalez Injury Attorneys can help you obtain the justice and peace you deserve. Our attorneys are well-versed in auto accidents and will do everything they can to help you recover compensation for the damages you have suffered, including:
Emergency medical bills
Ongoing care expenses
Lost wages and earnings
Diminished future earning capacity
Pain and suffering
Disfigurement
Loss of enjoyment of life
If your loved one lost their life because of a negligent driver in an auto-pedestrian accident, you may be able to file a wrongful death suit and recover damages for but not limited to:
Funeral expenses
Loss of parental services
Loss of spousal services
Loss of companionship
Punitive damages
Contact J. Gonzalez Injury Attorneys today if you or a loved one has been the victim of an auto-pedestrian accident.
Source: Valley Central