Mission Hit-And-Run Accident Leaves One Pedestrian Dead
by J. Gonzalez Injury Attorneys | January 10th, 2020 | Hit-And-Run, Recent News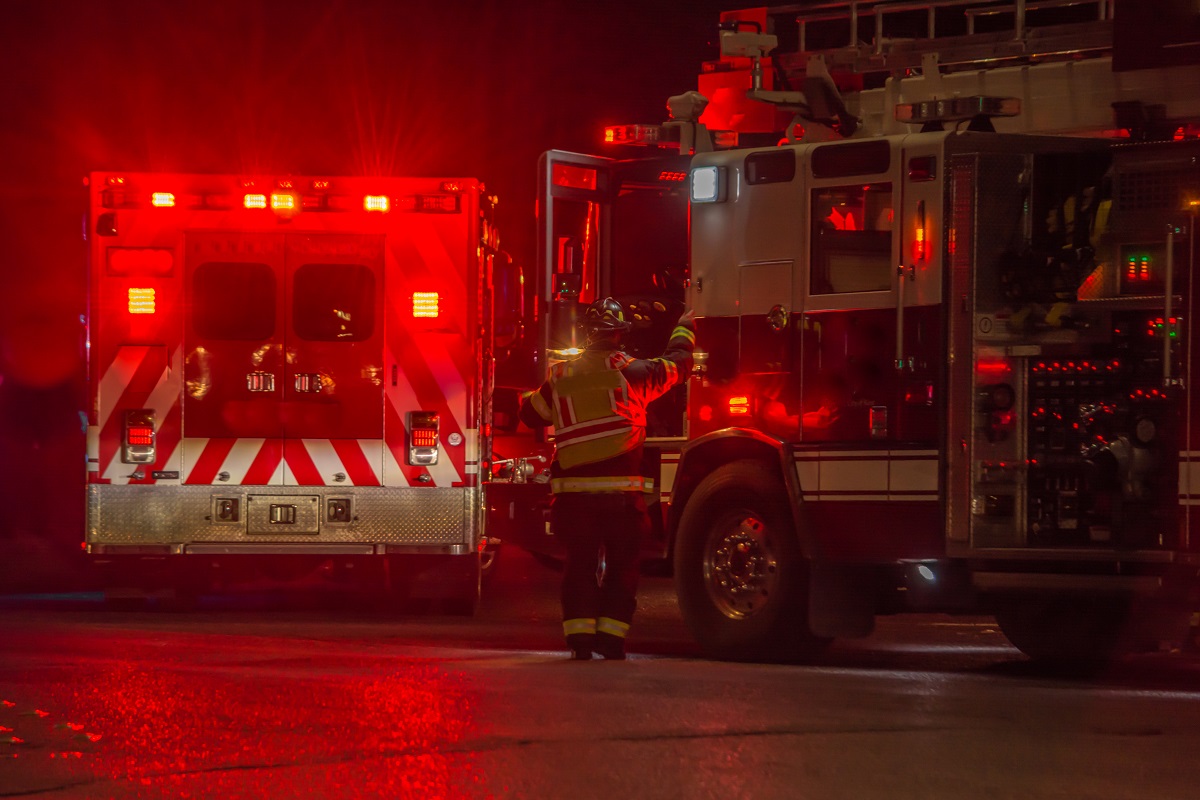 On the evening of Wednesday, January 1st, a Mission man was fatally struck by a vehicle at the intersection of Mile 9 and La Homa Rd.
Details About the Incident
According to the Texas Department of Public Safety (DPS), the accident occurred at approximately 6:38 p.m. The victim was walking along La Homa Rd., south of Mile 9 just prior to getting struck by the undisclosed vehicle.
DPS found the undisclosed vehicle in a residential area just north of Mile 9 road. The vehicle was recovered by DPS on the morning of Tuesday, January 7th, 6 days after the accident took place, and the investigation into this incident continues.
An Overview of Texas Pedestrian and Hit-And-Run Accidents
According to a study conducted by the Texas Department of Transportation (TxDOT), it was reported that in 2018: 
The fatality rate was 1.29 deaths per hundred million miles traveled within Texas roadways.

There were a reported 2,001 fatalities within rural areas, ultimately accounting for 54.99 percent of the state's traffic fatalities.

There was a total of 621 pedestrian fatalities, an increase of 0.98 percent from the previous year.
In a separate study conducted by the AAA Foundation for Traffic Safety, it was concluded that Texas ranked eighth in having the highest rate of hit-and-run crashes nationwide. In this study, it was reported that between 2006-2016:
There was a yearly average of 682,000 hit-and-run crashes nationwide.

Pedestrians and bicyclists accounted for around 1,398 fatalities of the total 2,049 fatalities that occurred in 2016. Of that total, 1,229 individuals that passed away in these types of accidents were pedestrians.

A total of 233 fatal crashes occurred in Texas that same year.
What to Do if You Are a Victim of a Hit-And-Run Accident 
While a sudden car accident can leave you in a state of shock and confusion, it is important to remain calm and proceed to do the following:
Do NOT chase down the other vehicle:

At the time after an accident, you may feel like you want to go after the negligent driver, but this is not the way to do it. You do not know the condition of your vehicle, yourself, or any passengers in your vehicle after the accident occurred. The best thing to do is to pull over to a safe area (but do not leave the scene), take a deep breath, and call the police immediately. 

Inform the authorities:

Even though you might be limited on information at the time, it is crucial to call the police and let them know about the incident so it could be kept on file. 

Note down as much as you can:

It is crucial to write down as much detailed information as possible regarding the accident. Information to write down includes:

The color and model of the vehicle.

License plate type/number (if possible).

The direction the vehicle was going.

When and where the accident took place, including the exact location and time.

Any injuries that were sustained.
Collect Evidence:

Strong pieces of evidence can move mountains when it's time to move forward with your case in civil court. Take as many photographs of the damages done to your vehicle, the injuries inflicted, the location of where the accident occurred (any visible street signs, lights, etc), and any other photos that can add value to your case.
In addition, seeking the help of bystander witnesses can help back up your claim. Collect their name and cell phone numbers, and ask if they are willing to give a statement to the police. Doing so may be in your favor as they possibly have more details regarding the hit-and-run that you didn't have.
Tips To Avoid A Hit-And-Run As A Pedestrian
No matter what time it may be, pedestrians should take the following information into consideration to possibly avoid an unexpected tragedy:
Be clear and visible to other vehicles:

If you are taking a casual stroll or your daily jog, it is important to make yourself visible to drivers around you, especially at night. Wearing reflective gear can ultimately save your life.

Use designated sidewalks:

Taking advantage of a sidewalk is perhaps the safest thing one can do when walking outside. If no sidewalk is available, walking towards the far side of the road facing traffic would be your second safest bet. 

Cut out the distractions:

Just as drivers need both eyes on the road at all times, a pedestrian should be as equally alert. Your electronics or texts can be put on hold briefly for the sake of your own safety.

Follow the rules:

Just as drivers have a set of rules they need to follow, pedestrians have their own, too. Traffic signs and signals are placed for your safety, and jaywalking can put you and the driver in a very dangerous position.
McAllen Car Accident Attorneys You Can Lean On
In the case of a serious, or tragic, accident, the experienced and compassionate McAllen car accident attorneys at J.Gonzalez Injury Attorneys are here to fight tirelessly for you or a loved one in the name of civil justice.
Not only will we seek a proper compensation claim for all of your damages and injuries, but we will help you heal by finding the best medical care so you can get back to the daily life activities you should be doing.
Sources: KRGV, Valley Central