New data highlights dangers of working in the Texas oil patch
by Benjamin Treviño | November 10th, 2023 | Blog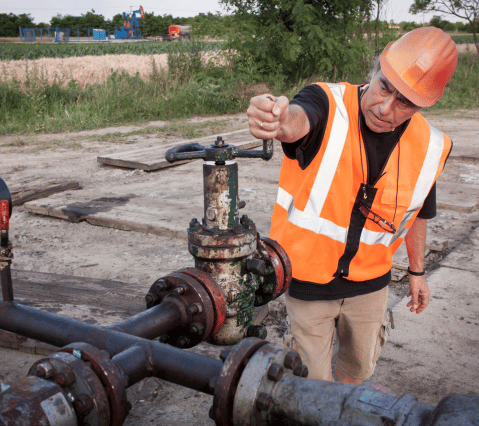 A new study from the US Centers for Disease Control and Prevention offers new insight into the fatal risks that come with being a Texas oil field worker.
By the numbers
The study, released September 25, 2023, examined federal workplace data from 2014 to 2019. It tracked 470 deaths among industry workers across the U.S., and found that vehicle crashes and being hit by an object while on the job were the leading contributing factors of death.
Other factors that contributed to death included explosions, falls, and exposure to harmful substances.
Of the 470 deaths recorded in the five-year study period, Texas had the most fatalities in the U.S. with 219.  Oklahoma was second with 48 deaths in Oklahoma, and the third-most number of deaths (39) occurred in North Dakota.
Types of injuries
The CDC study also looked at the types of non-fatal injuries that were most-commonly reported in oil fields across the nation. A few of the most-common injuries included:
Severe burns
Loss of limbs
Internal organ trauma
Loss of sight or hearing
Broken bones
Traumatic Brain Injury (TBI)
Gonzalez is on your side
If you or a loved one is ever injured in an oilfield accident, the J. Gonzalez team of experienced oilfield attorneys can help you or your loved ones pursue a civil claim in a number of ways:
We will conduct a thorough investigation. In the event of an oil rig explosion, many entities may be in the pursuit of the cause of said incident. A number of industry professionals may be looking into the accident including the oil company executives, the Coast Guard, and other legal entities. We promise to crack down on the incident and prioritize your personal recovery through diligent pursuit of the facts surrounding the incident.
We can determine who is liable for your injury. Numerous parties may have exhibited negligence contributing to the oil rig accident that has caused you injury or harm. Some of the many entities include platform contractors, rig supervisors, equipment manufacturers, and other laborers.
We will aggressively fight for your just compensation, even if we have to go up against the most powerful oil companies. When it comes to the negligence of a big name oil company, we will not back down until you receive a fair settlement for the injuries you have suffered. Our well-versed team is confident in taking a claim before a court so that justice is served.
Have you suffered work-place injuries or faced death in an oilfield explosion? Contact the trustworthy Texas oilfield accident attorneys of J. Gonzalez today for quality service from a firm with years of successful litigation. Our number is 1-800-CAR-CRASH.