No injuries reported in three-vehicle accident
by Benjamin Treviño | November 23rd, 2022 | Auto Accident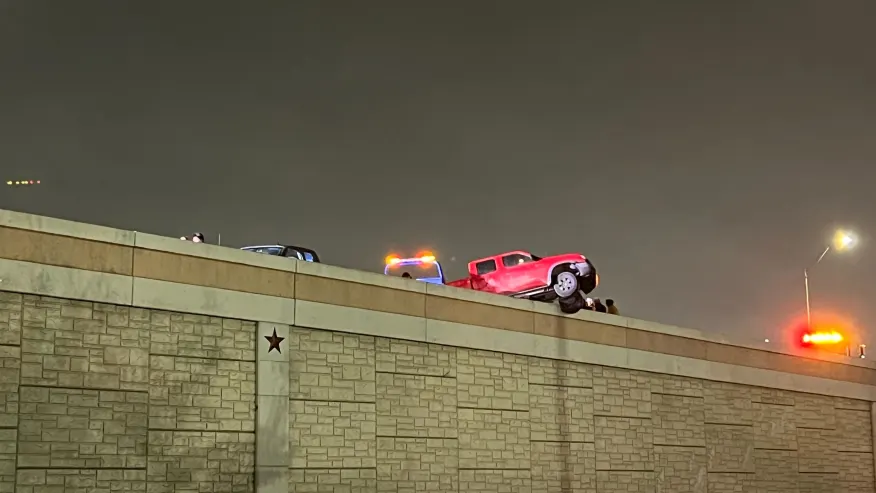 BROWNSVILLE — Brownsville police are investigating a three-vehicle accident that left a pickup truck nearly hanging off an expressway overpass in Brownsville.
According to Investigator Martin Sandoval, the accident happened November 21 at about 7:25 p.m. in the northbound lanes of the Boca Chica Blvd. overpass on Expressway 77/83.
Sandoval confirmed there were no injuries, but no additional details on the accident were provided. Officers were said to be actively investigating the cause of the accident.
Multiple vehicle accidents
When multi-vehicle crashes happen, it can be difficult to determine the responsibility of each party and who bears liability for injuries and damage. The J. Gonzalez Law Firm is familiar with multi-vehicle crashes in Texas, and can guide you through the process of handling an accident involving multiple vehicles.
What to do following a multi-vehicle accident
1) Make sure you call the police. You always want to have an official police record of the accident along with statements from every driver and witness. A police report is an important part of securing compensation for any damages.
2) Don't make statements to other drivers even if you think the accident was your fault. Your admission could cost you in the future.
3) Seek medical attention. Even if you feel okay, it's important to be under the care and supervision of a medical professional as soon as possible. Some injuries do not manifest themselves until later on. Even if your injuries are very minor, immediately seeking treatment may play an important role in successfully seeking compensation.
4) Talk to a lawyer. An attorney can explain the details of how liability is proportioned. An expert lawyer can also help you make your case, and fight for you to achieve the most favorable outcome possible in any litigation. Don't try to navigate an insurance claim on your own. Insurance companies are not your friend, and will try to use your words to avoid paying if they can.
Gonzalez knows about multi-vehicle accidents
​The experienced Texas personal injury attorneys at the J. Gonzalez Law Firm can handle negotiations with the insurance companies, and even initiate a lawsuit should the other party's insurance not want to take responsibility for their insured's actions.  Contact the J. Gonzalez Law Firm today to set up a free, no-obligation consultation. Our phone number is 1-800-CAR-CRASH.
Source: https://www.valleycentral.com/news/local-news/three-car-accident-leaves-truck-on-edge-of-expressway/
Photo credit: Steven Masso