One Woman Dead After Rollover Accident in Weslaco
by Amber Cortez | January 14th, 2021 | Auto Accident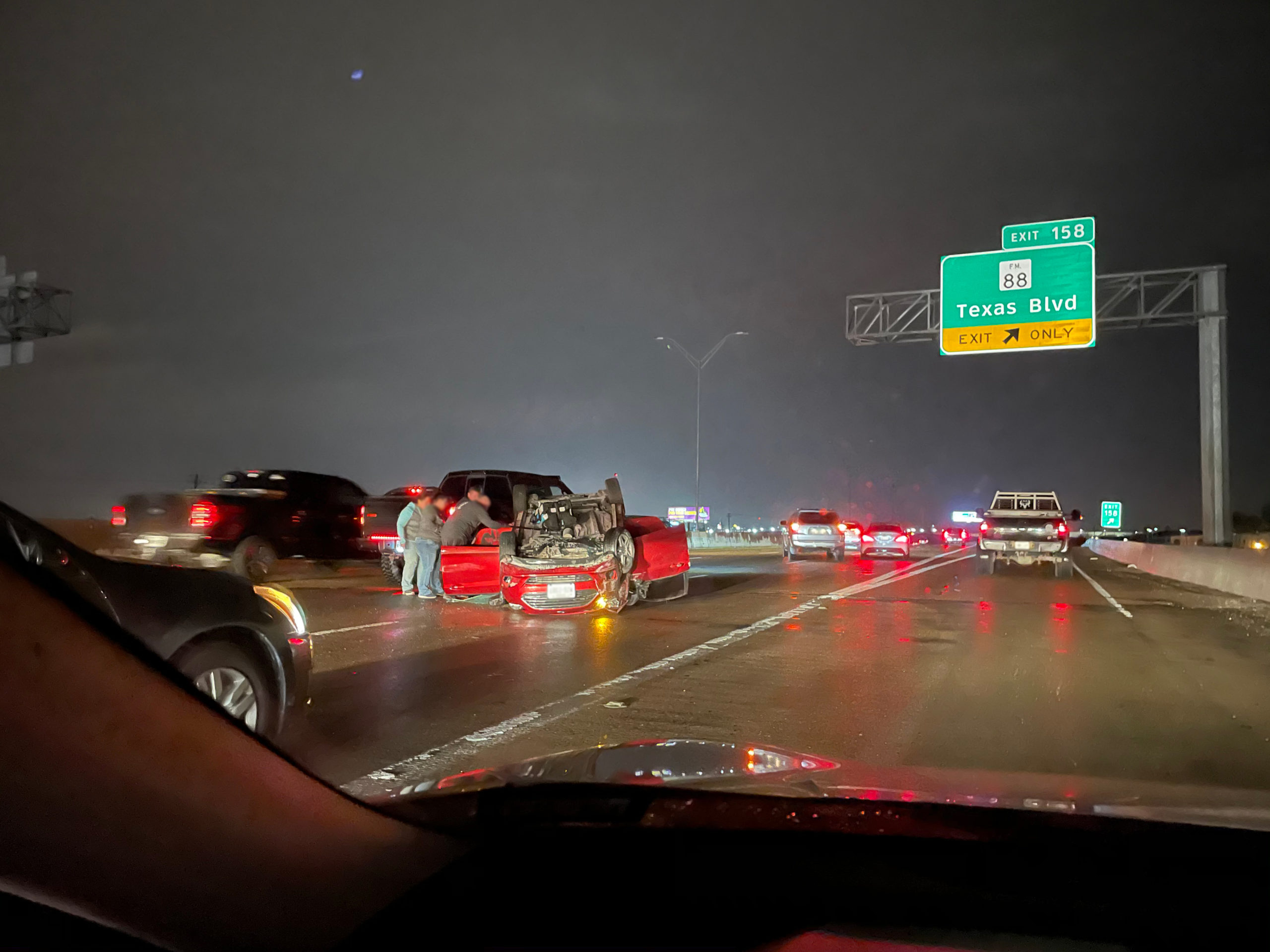 On the night of Saturday, January 9th, a woman driving a 2019 Ford Fiesta died after a deadly rollover car accident occurred on I-2 near Weslaco.
Details About the Car Accident
According to local authorities, the car accident occurred at approximately 7:30 p.m on the 1600 block of Westbound I-2 in Weslaco.
While details of how the accident occurred are still vague, local authorities believe that a second vehicle involved might have played a significant factor leading up to the incident.
Surveillance footage captured the second vehicle, and its driver did not stop and render aid, instead fleeing from the scene.
Local authorities are still investigating the car accident, and no other injuries were reported.
The Catastrophic Consequences of a Rollover Car Accident
Rollover accidents account for approximately 35% of all U.S. roadway fatalities. If a person were to survive such a catastrophic event, the end results can leave devastating mental and physical injuries that can span throughout the victim's lifetime.
Due to the vehicle's high center of gravity, coupled with how large and narrow a vehicle is, a significant risk of a catastrophic rollover accident is always present to the driver if the proper precautionary measures are ignored.
Rollover accidents tend to happen for a variety of different reasons; however, approximately 95% of these accidents are labelled as tripped rollover accidents. Tripped rollovers occur after a vehicle accidentally "trips" over an object on the road and loses its initial balance, causing the vehicle to roll over.
Other potential factors that may lead to rollover accidents include:
Untimed, dangerous sharp turns
Awkward swerving
Sudden vehicle maneuvers
Driving under the influence of alcohol or other illegal substances
Reckless driving behavior
Unsafe road conditions as a result of faulty design, lack of necessary signals, or weather conditions
Hit-and-Run Car Accident Facts and Statistics
Hit-and-run accidents occur when a malicious driver causes a car accident on a roadway and ultimately fails to stop and render aid.
According to the American Automobile Association (AAA), there has been an annual average of 682,000 hit-and-run accidents since 2006. Additionally, the death rate for hit-and-run incidents has increased at least 7.2 percent on an annual basis since 2009.
Weslaco Car Accident Attorney Ready to Help Your in Your Journey to Seek Civil Justice
In the event of a tragic car accident that takes the life of your beloved family member, it is in your best interest to seek the civil remedy you and your family deserve.
The compassionate Weslaco car accident attorneys of J. Gonzalez Injury Attorneys are here to fight for the financial recovery you are entitled to for the pain and suffering you have had to go through as a result of a negligent driver's carelessness.
Don't let your rollover or hit-and-run car accident go unanswered. Contact J. Gonzalez Injury Attorneys today for a FREE case evaluation.
Source: KRGV