Passenger Dies in a Roadside Vehicle Crash
by J. Gonzalez Injury Attorneys | May 17th, 2018 | Recent News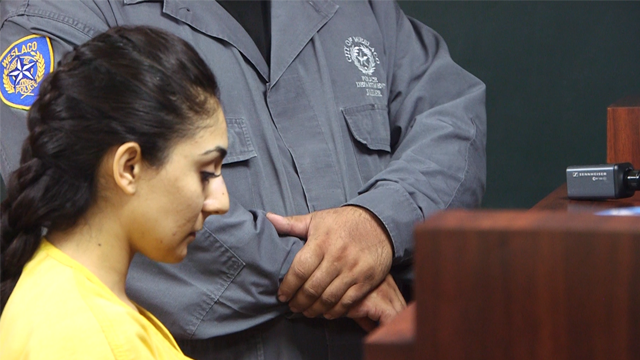 A car parked on the outside shoulder was hit by another vehicle, causing a passenger within the parked car to be ejected.
Accident Early Wednesday Morning
On Wednesday, May 18, around 2 a.m., a 28-year-old woman crashed into a parked car near Texas Boulevard and Eastbound Expressway 83 in Weslaco, causing a passenger who was within the parked vehicle to be ejected. The victim later died at the scene.
The driver who caused the accident was taken to the hospital for unknown injuries and is now facing charges of intoxication manslaughter and intoxication assault with a motor vehicle.
A Reminder from Weslaco P.D.
Weslaco police have issued a reminder to the public about leaving a vehicle along the side of the road. It could be considered a hazard, and therefore, it is the driver's responsibility not to leave it there.
Authorities also noted that vehicles left on the side of the road, despite being properly parked, can get tagged. Owners will then have 24 to 48 hour period to remove the vehicle before facing consequences.
The Shoulder is a Very Dangerous Place to Be
While you may think you are safe to park on the shoulder, these statistics show us differently:
In 2009, over 40 percent of all fatal accidents involved vehicles parked on the shoulder of the road.
Many of these accidents involved stalled vehicles with mechanical issues.
Other cases involved bicyclists and pedestrians biking or walking near the road.
Almost 12 percent of all interstate highway deaths can be attributed to pedestrians in the roadway or shoulder. That equals to around 610 deaths per year.
Here is what you can do to stay safe:
Don't stop on the shoulder unless it is an emergency.
If your tire goes flat, try to take the nearest exit if you can.
In case of a serious emergency, pull off to the side of the road as far as you can.
If you must stop, stop on the right shoulder instead of the left one.
Make sure your vehicle is visible by turning on your hazard lights.
If you have them, use flares.
On the other side of the spectrum, if you are driving and see a car on the shoulder, if you can, move over to the next lane away from it.
Reach Out to J. Gonzalez Injury Attorneys Today
If you or a loved one have been involved in a roadside accident, it may not be too late to fight for the compensation that is rightfully yours. Enlist the aid of our expert car accident attorneys today by contacting any of our McAllen, Brownsville, or Rio Grande City locations.
Image and information can be attributed to krgv.com.