Rollover Accident in Laredo Leads to 1 Injury & 1 Arrest
by J. Gonzalez Injury Attorneys | June 30th, 2021 | Recent News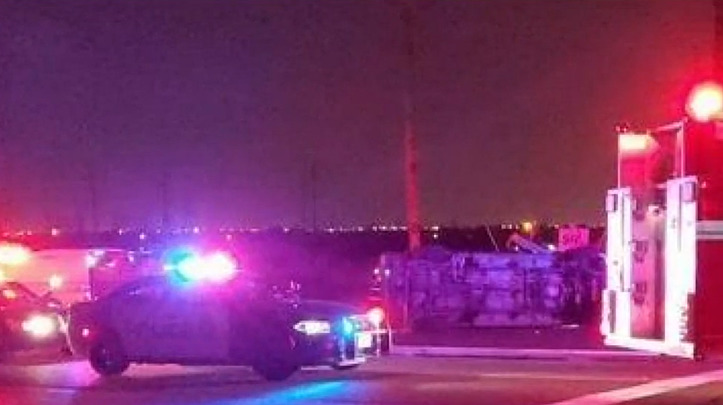 On Friday, June 25, an early morning accident in Laredo led to two trucks rolling over on their sides at the intersection of Bob Bullock Loop and Shiloh. 
Details About the Laredo Truck Accident
According to police, the incident occurred at around 2 a.m. on June 25 when a 2018 gray Toyota and a 2002 beige GMC collided. The vehicles were traveling in opposite directions when for unknown reasons, they crashed into each other, causing them both to rollover
One of the driver's was transported to the hospital while the other was arrested on the scene and charged with a DWI.
Laredo Police continue to investigate the incident. 
Rollover Statistics
Additionally, according to SafeCar.gov:
Rollovers have a higher fatality rate than most other kinds of car crashes.

Rollovers account for nearly 35 percent of all deaths from passenger car crashes.

In the majority of instances where there is a fatality, around 69 percent, the victim was not wearing a seat belt.
Every year, there are approximately 250,000 vehicles involved in #rollover #collisions, with the majority of these #accidents involving only one vehicle via @TopLawyerRGV #TopLawyer
How Rollovers Happen
While all types of vehicles can suffer a rollover, vehicles such as SUVs and pickup trucks have a greater risk of rolling over because of their higher center of gravity. When it comes to causes of rollover accidents, they generally occur because a driver loses control after traveling over obstacles in the street such as potholes, curbs, guardrails, and other components. 
Additional factors that can lead up to rollover accidents include: 
Sharp and untimed turning maneuvers.

Losing control of the wheel.

Impaired driving.

Reckless or distracted driving.

Unsafe road conditions due to severe weather or improper road design and defections.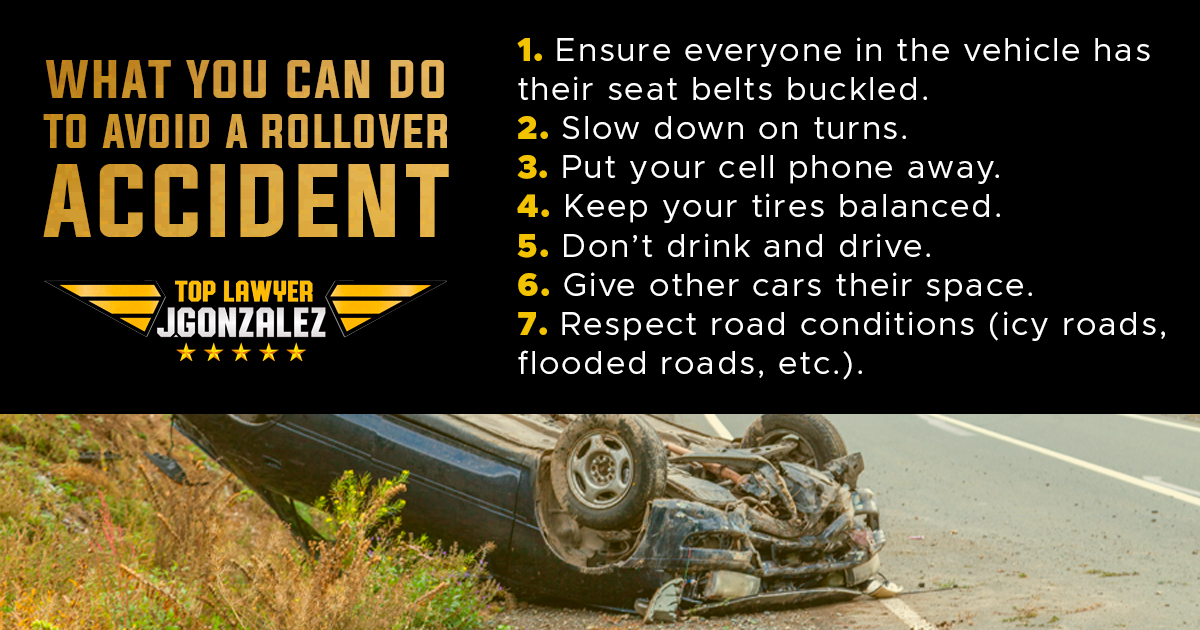 Have you been involved in a rollover accident? Let the dedicated and experienced Rio Grande City car accident lawyers at J. Gonzalez Injury Attorneys help you right the wrongs done to you. 
Source: KGNS