San Benito Accident Kills 16-Year-Old, Hospitalizes Three
by J. Gonzalez Injury Attorneys | April 12th, 2021 | Auto Accident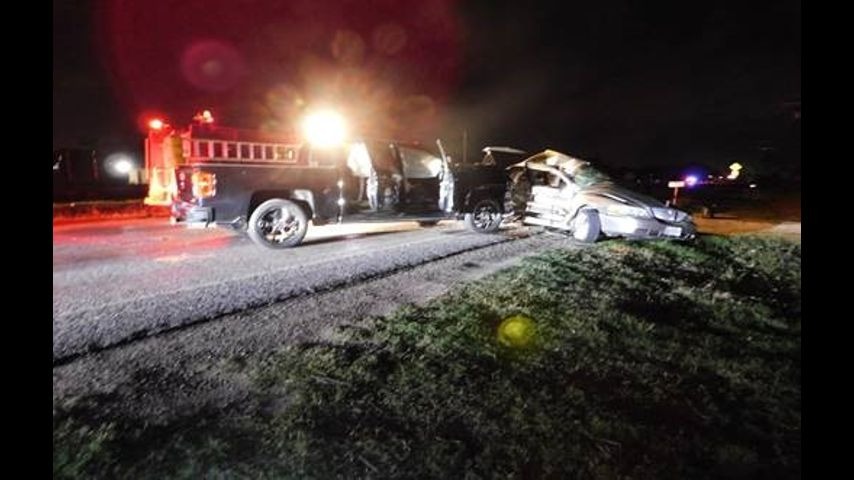 On the evening of Monday, April 5th, a two-vehicle collision in San Benito took the life of a 16-year-old and injured three others.
Details About the Accident
According to local authorities, the accident occurred at around 8:00 p.m., just south of Resaca Llena Drive on F.M. 732.
Early reports indicate that the driver of a beige Lincoln occupied by two passengers was headed northbound before losing control of the vehicle and crashing into a black 2017 Silverado headed in the opposite direction.
One of the passengers, a 16-year-old, was declared dead shortly after the accident, and both drivers were taken to the nearest hospital for medical evaluation.
No other information has been released and the car accident remains under investigation.
Texas Car Accidents By The Numbers
As of November 7th, 2000, there has been at least 1 confirmed fatality on Texas roadways every single day.
As per a study conducted by the Texas Department of Transportation, there were at least 1 person killed every 2 hours and 26 minutes, a reported injury every 2 minutes and 3 seconds, and one reported car accident every 56 seconds across Texas roadways in 2019.
Additionally, in that same year, there were approximately 256,338 individuals who were injured in motor vehicle crashes and the state fatality rate was 1.26 deaths per hundred million vehicle miles traveled.
San Benito Car Accident Statistics
In 2019, the City of San Benito recorded a total number of 512 car accidents.
Out of these reported accidents, there was a total of:
88 crashes in which 122 individuals possibly suffered injuries.
39 crashes in which 62 individuals suffered non-incapacitating injuries.
10 car accidents in which 11 individuals suffered serious injuries.
1 car accident with 1 fatality.
The Rio Grande Valley's Top Lawyer Is Determined to Fight for the Recovery You Deserve!
J.Gonzalez Injury Attorneys are determined to effectively represent car accident victims and will fight vigilantly against the negligent parties responsible for the damages you have suffered.
Contact J.Gonzalez Injury Attorneys today to schedule your FREE, no-obligation case evaluation!
Source: KRGV