Semi and Car Involved in Wreck in Amarillo
by J. Gonzalez Injury Attorneys | October 14th, 2021 | Auto Accident, News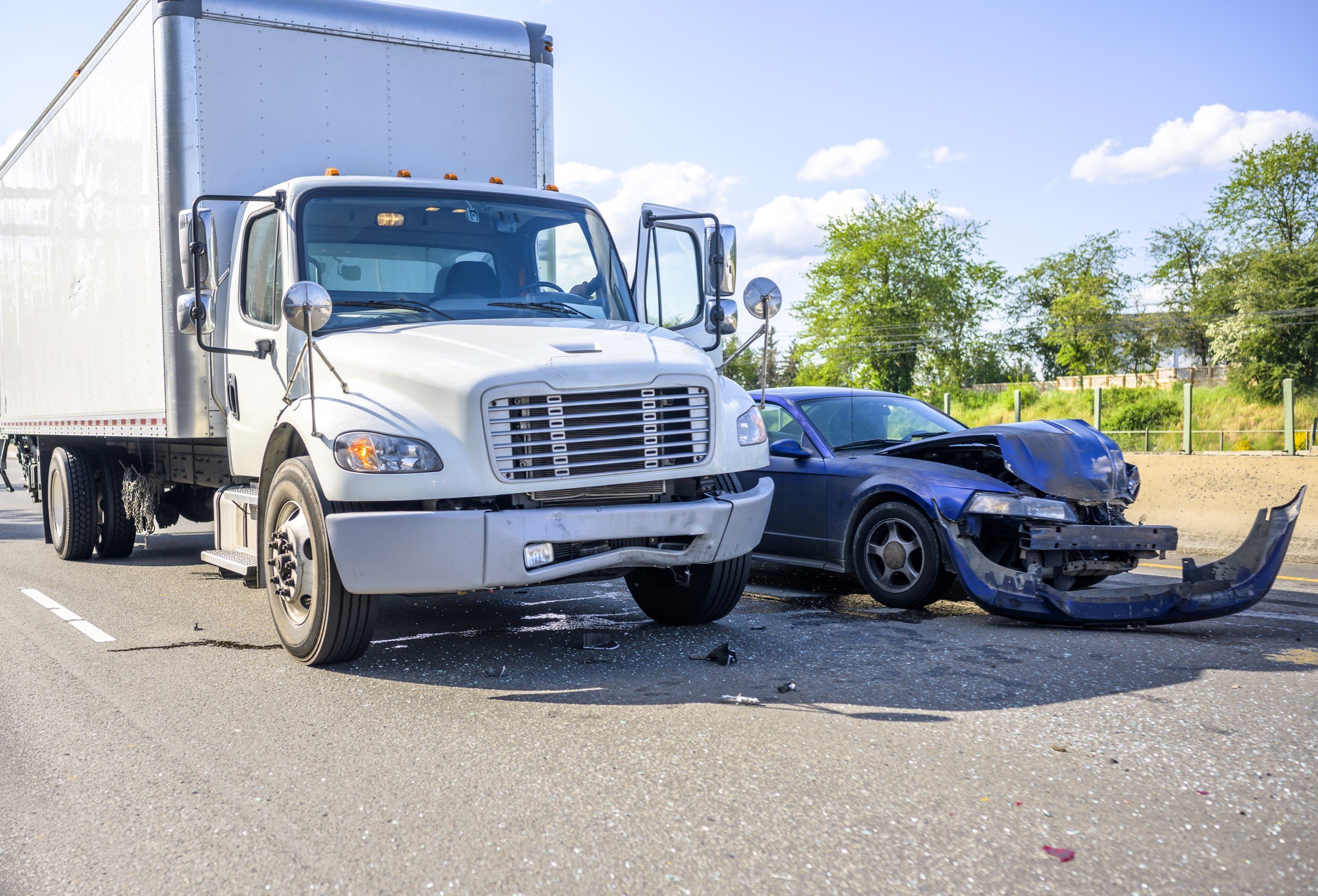 On the afternoon of Friday, October 8, a semi-truck and car were involved in a crash in Amarillo, Texas.
More Details
According to Amarillo police, the incident occurred between Coulter and Soncy on I-40. The car ended up lodged underneath the end of the crashed semi-truck.
Traffic was steered away from I-40 throughout the afternoon as authorities worked to clear debris.
No other information has been reported about the incident.
Statistics To Remember About Semi-Trucks
When we think about motor vehicle accidents, we tend to think about accidents involving cars or pickup trucks. However, if we take a closer look at all the vehicles around us, we will notice the giants of the road — semi-trucks.
Currently, there are over 2 million semi-trucks and 5.6 million semi-trailers throughout the United States. Often, these giant vehicles transport goods and services to many of our businesses around the nation.
Vital statistics to note about semi-trucks include:
Weigh about 20 to 30 times more than cars or pickup trucks
Exhaustion and distraction are two significant contributors to crashes for semi-truck drivers
In 2020:
About 513 semi-truck accidents were fatal in the state of Texas
About 581 people died in accidents involving a semi-truck
About 1,245 serious injuries were considered severe after an accident
Top Reasons For Semi-Truck Accidents
One of the unfortunate reasons why semi-truck accidents occur includes blind spots. Semi-trucks have 4 major blind spots, or "no-zones." Behind, left, right, and in front of the semi-truck. Be aware of these to best maneuver…
Click To Tweet
Being aware of your fellow semi-truck drivers on the road is essential to avoid a collision. Some of the top reasons why semi-truck accidents in Texas occur are:
Speeding – Many collisions are caused when drivers fail to slow down or speed on our roadways.
Exhaustion – Fatigue, exhaustion, and sleepiness are common in semi-truck drivers due to the long hours they work.
Distractions – Driver inattention is a contributor to semi-truck accidents. Drivers should avoid cell phone use, eating, playing loud music, or doing anything to limit their awareness on the road.
Violations – Often, semi-truck drivers must drive a set amount of hours. Some drivers are also required to inspect their vehicles often for any issues. Failure to follow these rules may result in an accident.
Blind spots – It's recommended to avoid driving too close to a semi-truck. Avoid driving right under the cab mirror on the semi-truck's left and right sides, as well as directly behind or in front of it. The semi-truck driver won't see the other drivers and may bump or crash into them.
Failing to yield right of way – Giving the right of way is an important rule to keep in mind for all vehicles. Failure to do so may result in catastrophic accidents on the road.
Contact Your Brownsville Car Accident Lawyer Today
While the statistics on semi-truck accidents in Texas may be staggering, it's important to remain knowledgeable about the reasons why they occur so often. This awareness may be the difference between avoiding a collision altogether or experiencing a traumatic collision with a semi-truck.
If you or a loved one were involved in an accident relating to a semi-truck, J. Gonzalez Injury Attorneys are here to help you out! We want to help you take the weight off your shoulders and ease your road to recovery.
Source: ABC7News