Semi-Truck Accident Causes Highway Shutdown in Mesquite, Texas
by J. Gonzalez Injury Attorneys | October 9th, 2021 | News, Recent News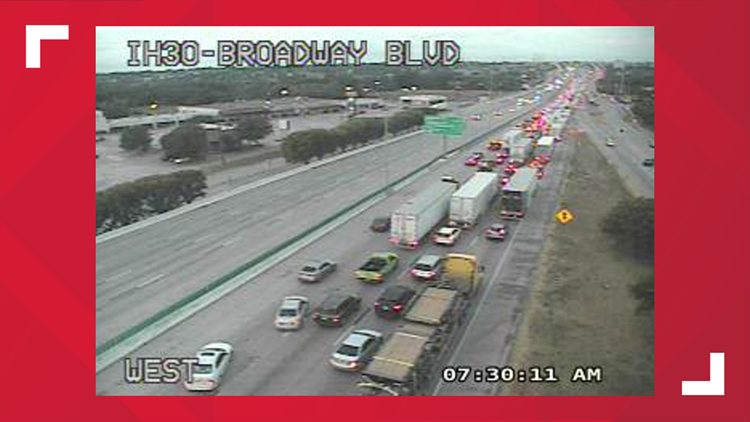 On Friday morning, October 1st, a semi-truck crashed against a barricade in Mesquite, Texas, causing a highway shutdown.
More Details on the Incident
The crash occurred around 3:40 a.m. near Northwest Drive on Interstate 30. The highway remained shut down around 8 a.m. and was expected to open back up around 9 a.m.
The semi-truck driver, which was hauling a trailer, crashed into a cement barricade and caused debris to scatter across I-30.
Thankfully, authorities reported no injuries.
Causes for Semi-Truck Accidents
Semi-trucks are the giants on our roads, carrying many goods and products to a designated destination. The drivers' job behind the semi-trucks remains grueling, often working for long hours over long stretches of roads. With this in mind, our car accident attorneys in Brownsville want to inform you about the main reasons why semi-truck accidents occur.
According to the Federal Motor Carrier Safety Administration, some of the top factors for crashes by truck drivers are:
Brake problems
Exhaustion and fatigue
Speeding on the roads
Illegal maneuvers on roads
Over-the-counter drug use
Unfamiliarity with roads and highways
Congestion or previous crash on roads
Distractions, such as texting while driving
When dealing with semi-trucks on the road, your Brownsville car accident lawyer recommends you watch out for their blind spots, give extra space between you and them, and avoid cutting them off. via @TopLawyerRGV #semitrucksafetytips…
Click To Tweet
J.Gonzalez Will Help You With Your Truck Accident Claim!
It is crucial to stay safe on the road, but your Brownsville car accident lawyers at J.Gonzalez understand that accidents can happen. If you or a loved one were involved in a car accident involving a semi-truck, reach out to us today to get help with your car accident claim.
Source: WFAA