Suspected Drunk Driver Rear-Ends Police Vehicle in San Antonio
by J. Gonzalez Injury Attorneys | June 22nd, 2021 | News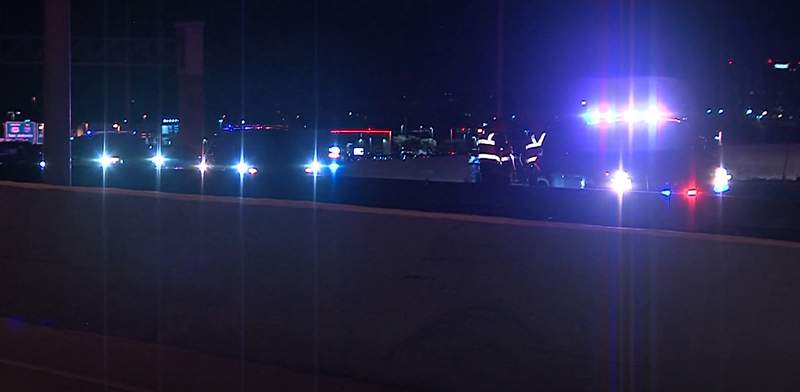 On Saturday, June 19th, a suspected drunk driver rear-ended a police vehicle on the highway at approximately 11 p.m. 
Details About the Car Crash
According to San Antonio police, the driver of a pickup truck rear-ended a police lieutenant who was driving on Highway 281 to Loop 410 eastbound ramp. 
The lieutenant was checked by EMS but thankfully did not suffer any critical injuries. 
The driver of the pickup was given a field sobriety test and was taken into custody for a DWI.
Most Common Rear-End Accident Injuries
1. Whiplash
The most common type of injury reported after rear-end collisions is whiplash. Whiplash is caused by a sudden movement of the neck and head, and generally results in weeks, or even a year, of soreness. 
2. Airbag Injuries
Airbags can cause burns on the hands, face, or scalp, and the force of an airbag deploying can lead to broken bones, including the nose or ribs.
3. Seat Belt Injuries
When a vehicle is hit in a rear-end collision, your seat belt immediately tightens. Unfortunately, the seat belt can cut or severely bruise you when it suddenly restricts movement.
4. Back Injuries
During a rear-end accident, the force of the collision can cause serious back injuries, including compression of the spine or compression of the discs in the lower spinal column.
5. Head and Brain Injuries
These types of injuries can include concussions, lacerations, swelling, loss of consciousness, bruising, and traumatic brain injuries.
6. Wrist and Arm Injuries
The person most likely to suffer wrist and hand injuries during a rear-end collision is the driver. This is due to the fact that the driver most likely has their hands on the steering wheel.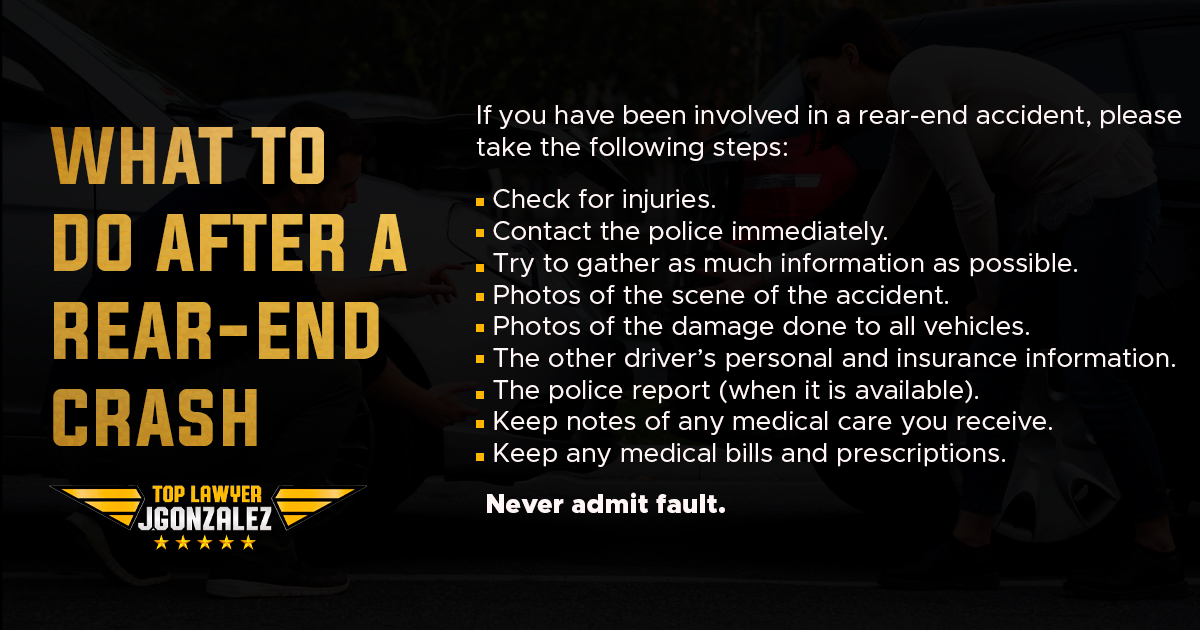 Compensation You Can Receive for a Rear-End Collision 
The at-fault driver's insurance company should cover any damages to your vehicle and any costs associated with medical care to treat your injuries. Our McAllen car accident lawyers at J. Gonzalez Injury Attorneys will fight with everything we have to help you secure compensation for but not limited to: 
Medical expenses (past and future)

Property damages

Lost wages

Pain and suffering 

Wrongful death
Source: KSAT