Teen Loses Life in ATV Accident In McAllen
by J. Gonzalez Injury Attorneys | June 4th, 2021 | ATV Accident, Driving Tips, News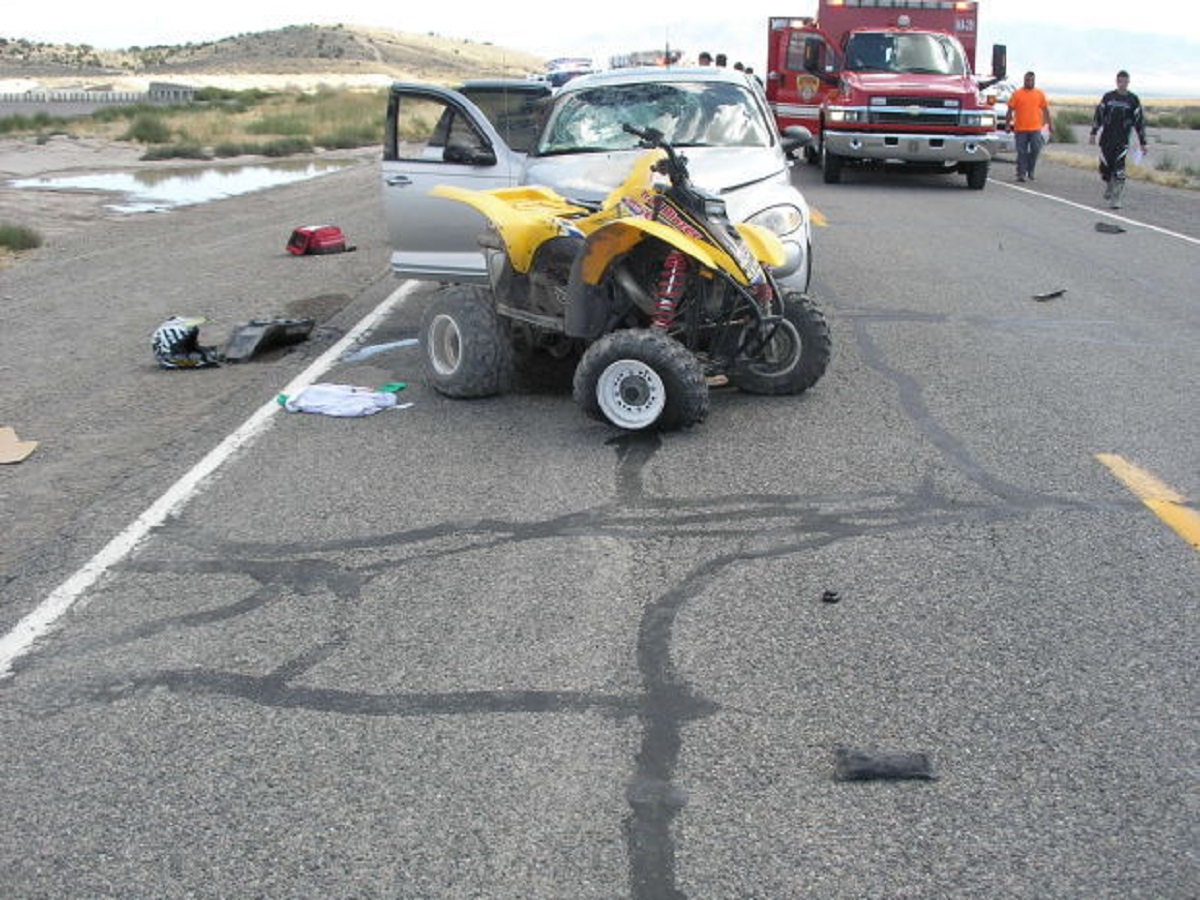 An accident that took place on the night of Monday, May 31st, left one teenager dead and another hospitalized. 
Details About the McAllen ATV Accident
The accident took place close to 10 p.m. near the intersection of West Military Highway and South 10th Street, according to the McAllen Fire Dept. 
Two teenagers, aged 15 and 18, were traveling on an all-terrain vehicle (ATV) when they were involved in a crash with a passenger vehicle. According to McAllen police, the 15-year-old lost their life as a result of injuries suffered in the accident, while the other individual was taken to a local hospital.  
According to a 2020 report by the U.S Consumer Product Safety Commission (CPSC):
Between 2015 to 2017, 2,210 incidents resulted in 2,258 deaths. 

Of these reported deaths, 1,697 involved ATVs. 
#ATVAccidents #JGonzalezInjuryAttorneys
The Dangers of Riding an ATV
While ATVs are frequently used by teenagers for recreation, the American Academy of Pediatrics (AAP) discourages the use of these vehicles by teens aged 16 or younger. 
While these vehicles may seem harmless, they have very powerful engines that can reach up to 80 MPH, which can make them a challenge for inexperienced drivers to control. Additionally, ATVs offer little-to-no protection and frequently are not equipped with seatbelts nor any other safety protection devices. 
Unfortunately, rollovers and collisions happen frequently on these vehicles, and with no additional safety features, an ATV accident can easily turn fatal. 
Alongside inexperienced drivers, additional factors that often lead to ATV accidents include: 
Reckless driving

Bad road conditions 

Manufacturing defects

Lack of federal consumer warnings and regulations 

Driving under the influence
It is important to note that ATVs are not allowed on public roadways and should only be used when off-roading.
Rider Safety Tips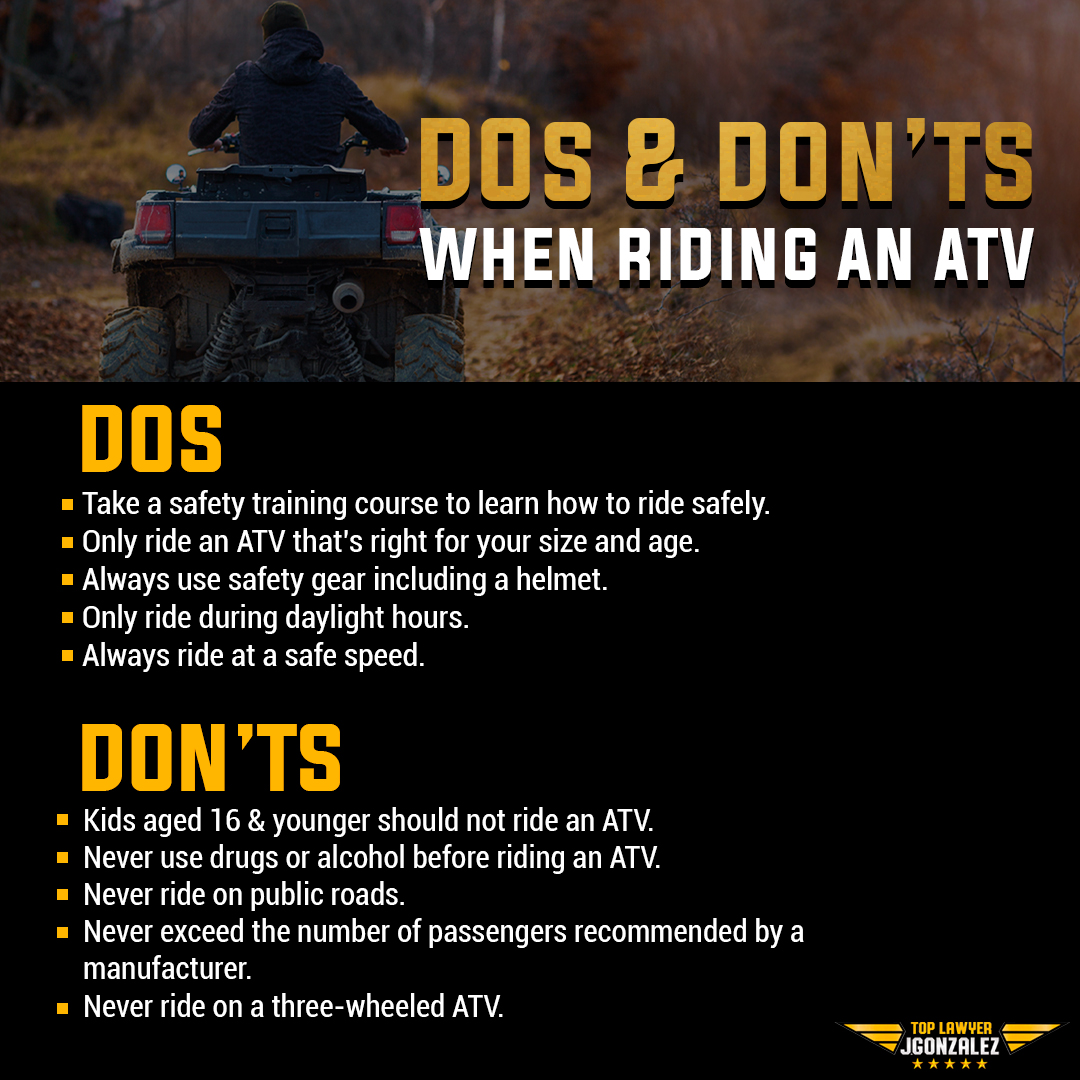 If you or a loved one has been injured in an McAllen ATV accident, contact J. Gonzalez Injury Attorneys today.
Request Your FREE Case Evaluation Now
Source: ValleyCentral