Three-Way Accident In Rio Grande City Leads to Search for Fleeing Group
by J. Gonzalez Injury Attorneys | July 6th, 2020 | Auto Accident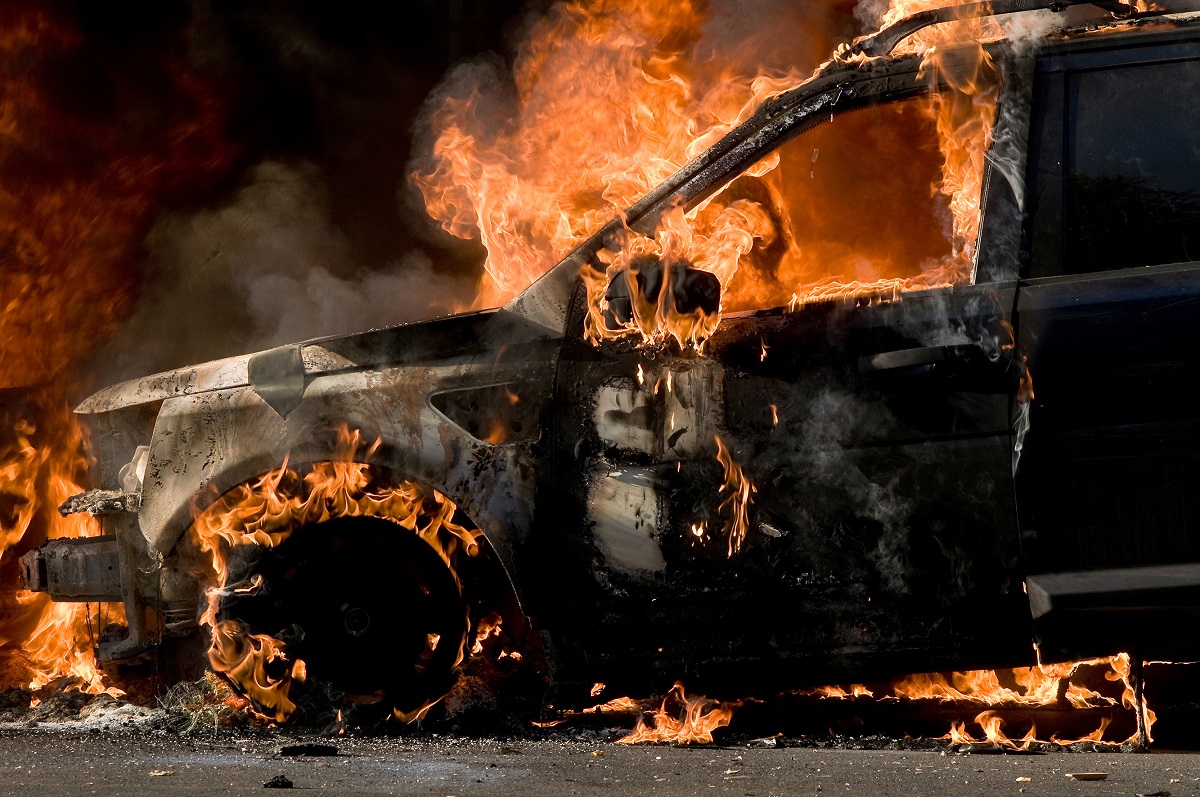 On the afternoon of Wednesday, July 1st, a disastrous multi-vehicle accident in Rio Grande City occurred that left a vehicle on fire and initiated the search of a group of undocumented immigrants. 
Details About the Accident
According to local authorities, the accident occurred at the intersection of FM 3167 and Highway 83 in Rio Grande City. The incident involved three different vehicles in which one SUV carried a group of undocumented immigrants that burst into flames.
The RGC Fire Department arrived at the scene and quickly extinguished the flames out. Bystanders told local authorities that they witnessed a group of individuals fleeing the SUV.
A pursuit to find the group of undocumented individuals was initiated by the Border Patrol shortly after those reports. Authorities are still investigating what led up to the car accident. 
No other injuries or information have been reported on the other vehicles involved.
The Severe Outcomes of Multi-Vehicle Crashes
Multi-vehicle car crashes can end catastrophically and can leave devastating results to the human body, mind, and emotional well being. 
According to the Insurance Institute for Highway Safety (IIHS), it was reported that in 2018, multi-vehicle accidents accounted for 47% of all traffic deaths across the United States with a total number of 17,079 fatalities.
As for Texas, a reported total of 1,802 multi-vehicle fatalities occurred across the state in 2018, which essentially summed up 17% of all related accidents in the United States that year.
Determining Who Was Liable 
Due to the nature of these types of accidents, multi-vehicle accidents can cause hefty damages and injuries to those involved, leaving them confused as to how the accident happened and who is at fault.
In these types of cases, the way to determine who was exactly at fault would come down to the following factors:
If a party was driving under the influence or distracted.

If the driver was driving in a reckless manner and going way above the speed limit.

If a party ignored or ultimately failed to follow a traffic sign or light.

Photographs or video of any clear evidence of the accident, including any damages inflicted upon a driver and their personal properties

Any testimonies from eyewitnesses who saw the accident in real time.
What You Should Collect If Involved in a Multi-Vehicle Accident
If suddenly involved in such an accident, in order to build a strong case against the negligent driver, the following evidence and documentation should be collected on your end:
Photographs or video of your injuries, property damages, the whereabouts of the accident, the license plate numbers of all other parties involved, and the scene itself. 

Contact and insurance information of all other parties involved.

The official police report and accident report as soon as it becomes available.

Any medical receipts and notes, including, but not limited to, medical bills, medication receipts, prescriptions, doctor's notes, and proof of rehabilitation services. 
Steps to Take After Being Involved in a Multi-Vehicle Accident
If ever involved in a car accident of any kind, it is vital to seek medical attention and to notify local authorities immediately after it has occurred. 
Some injuries suffered in car accidents are not completely noticeable right away and can take hours or days to develop following the accident.
Once you have been properly treated by medical professionals, it is crucial to get in touch with the Rio Grande City car accident lawyers of J. Gonzalez Injury Attorneys as soon as you possibly can to start a car accident claim against all responsible parties.
Our attorneys will fight to seek the appropriate financial compensation you need to cover the cost of all the damages that have been inflicted upon you, including your pain and suffering.
Do not hesitate to seek justice! Contact J.Gonzales Injury Attorneys today.
Source: Valley Central