Toddler Struck In Tragic Accident
by J. Gonzalez Injury Attorneys | December 7th, 2019 | Pedestrian Accident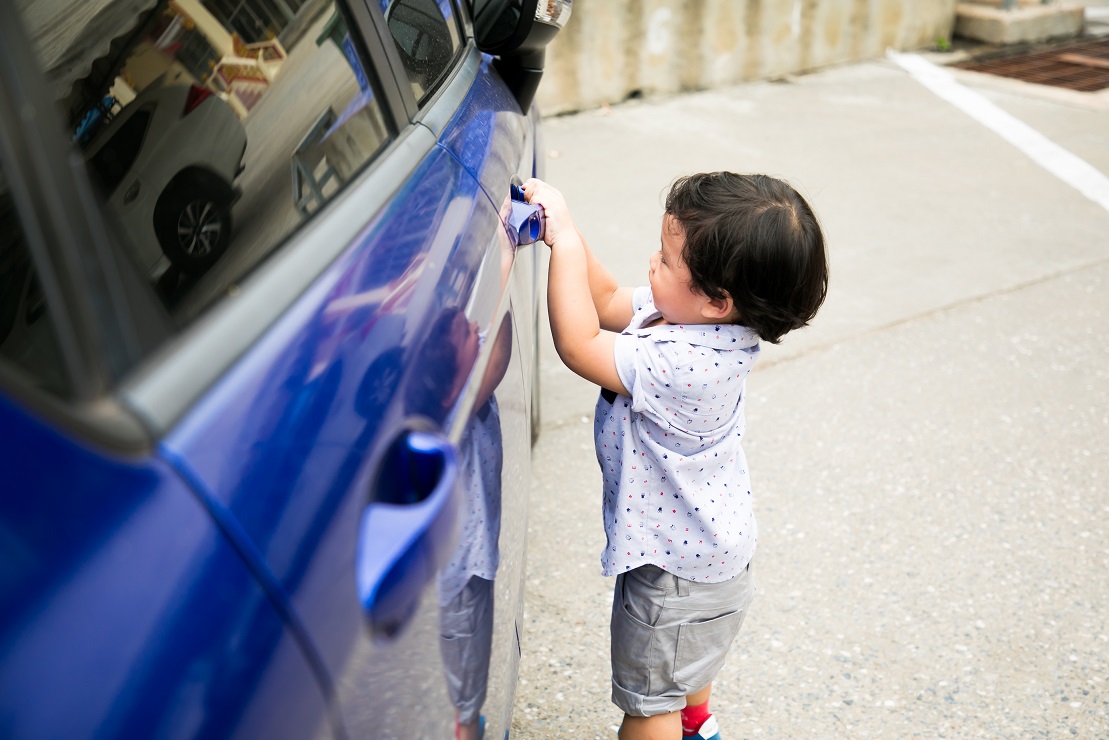 On the evening of December 5th, 2019, an unfortunate accident occurred in Harlingen as a 2-year-old boy was struck by his father's pickup truck and was killed.
Details About The Incident
According to Harlingen PD via a press release, the fatal accident occurred just around 5:40 p.m. on the 100 block of West Wilson Avenue.
As per eyewitness reports, the father of the child was pulling out of the driveway in a 2010 Ford F-150, and in the process of it, the child stepped out of the house, got in the way of the vehicle as it exited the parking lot, and was tragically struck.
As more details are under investigation by local law enforcement, there are no criminal charges filed as of right now. 
An Overview of Children Pedestrian & Auto Accident Statistics 
According to data from the National Highway Traffic Safety Administration (NHTSA), motor vehicle traffic crashes are the #1 leading cause of death of children aged 14 and under.
In their  2017 study:
Out of 5,977 pedestrian traffic fatalities, there were 214 reported children fatalities and accounted for 4 percent of pedestrian traffic deaths.

Out of those 214 incidents, 94 percent (202) of those cases were reported as single-vehicle crashes, and the remaining 6 percent were involved in multi-vehicle accidents.

Within those 202 cases, 167 children were struck from the front of the vehicle, 10 children were struck by the backside, 3 children by the left side, and only 1 child from the right side.
Additionally, backover accidents within children are becoming a common accident within the United States. According to KidsAndCars.org, an organization that brings awareness of these types of car accidents, the typical blind zone behind a vehicle is between 15 to 25 feet :
On average, 50 children are struck in backover accidents on a weekly basis, 48 of which are treated in the ER and 2 eventually succumbing to injury.

According to data gathered from the NHTSA in 2015, around 284 backover fatalities occurred that year, along with over 12,000 injuries.

The most common victims are children that are only at least 12 to 23 months old.

70 percent of these accidents are caused by a parent or relative.

60 percent are caused by larger vehicles.
How to Avoid a Tragedy
While we all try to be as safe as we possibly can behind the wheel, a tragic accident can happen in the blink of an eye if we are not fully aware of our surroundings.
To avoid a severe accident or tragedy, we can keep our little ones safe from danger by taking the following into consideration:
Scan the area where you live to see if there are any children outside or near your vehicle.

Make sure children are as far away from your vehicle as possible in case you need to back up.

Don't leave young children unsupervised, and make sure that they don't run to the street or through parking lots when out and about.

Be aware of the time when you are driving. A particular time of the day–especially before and after school, and around dusk–or holidays such as Halloween can come with a higher risk of striking a child pedestrian.
Additionally, teaching children about the dangers of moving vehicles can go a long way, especially when they are young and still learning about safety. Showing them proper precautions can ultimately save their lives.
McAllen Pedestrian Accident Attorneys Ready to Fight for You
These types of accidents are difficult to process, leaving behind a heavy emotional hardship upon the surviving families. If this were to happen to you or someone you love, the compassionate and understanding McAllen car accident attorney of J.Gonzalez Injury Attorneys are here to help you seek the compensation from the negligent driver.
You deserve justice. Do not let your pain go unanswered. Contact us today at any of our McAllen, Brownsville, or Rio Grande City locations for a FREE No-obligation case evaluation.
Source: Valley Central