Your South Texas Top Lawyer
When this South Texas personal injury attorney goes big, he goes big. 
That commitment to being the best of the best absolutely came through in J. Gonzalez's most recent "Top Lawyer" marketing campaign. The crowning jewel of this campaign was the J. Gonzalez Injury Attorneys "Top Lawyer" commercial, which aired during the 2021 Super Bowl game.
Of course, being the "Top Lawyer" in South Texas didn't come easy. In fact, it's a story over 20 years in the making.
Big Game, Big Commercial
J. Gonzalez's "Top Lawyer" commercial was the biggest, most ambitious TV project since he began airing commercials. He understood from the get-go that this could potentially be a major win or a major loss for the J. Gonzalez brand.
But it was a well-calculated risk that he was willing to make.
"In life you have to be willing to take those chances, willing to go for the fences," J. Gonzalez said. "There are some people who are always just trying to bunt to get on first base, and that's all they ever do in life. Congratulations, you're going to get on first base, but wouldn't it be nice once in a while to hit a grand slam? And you can't hit a grand slam without swinging for the fences."
So what did J. Gonzalez do? "I got up to the batter's box and hit one out of the park with this!"
Always the team player, J. Gonzalez recognized that this ambitious project was going to take working with the best of the best.
Not Just the Best, the Best of the Best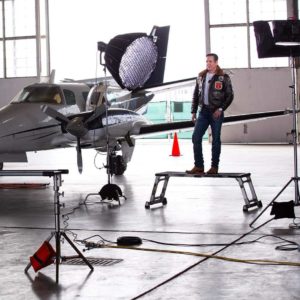 Not only a motto J. Gonzalez lives by, being the best of the best was the driving theme of the "Top Lawyer" commercial campaign. Being the best of the best means hiring only the best people.
"My team has done an incredible job with this commercial," J. Gonzalez said with a smile. "My team is the best of the team, and if you want to be the best of the best, you have to work with the best of the best."
J. Gonzalez admits that years before, he would've categorized himself as the best lawyer, but he says things have changed and actually thanks his competitors for this drive to do even more, at a higher quality than ever before.
"My competitors copy what we do at J. Gonzalez Injury Attorneys. When they heard me say I was the best, they started saying they were the best. Well, that's great. Now, I want my clients to know that they deserve the best of the best. Starting today, that's what you are going to hear me say, that J. Gonzalez Injury Attorneys are the best of the best."
And this isn't just boasting.
J. Gonzalez and his team at J. Gonzalez Injury Attorneys have won 1000s of cases, securing millions of dollars for their clients. Alongside providing exceptional results for his clients, he's also been recognized by reputable industry and attorney-focused organizations.
"Lots of the recognitions and awards we've obtained go to less than 1% of lawyers. So even our peers and competitors recognize what we're doing is at another level."
The "Top Lawyer" commercial speaks to this theme. It isn't enough to say that you're the best; your actions, results, and dedication have to show just that as well.
Hard Work Leads to Great Results
While previous J. Gonzalez commercials and Super Bowl messages would usually take a day or two to produce, "Top Lawyer" took a whole week of hard work and determination to complete. There were multiple actors involved, multiple scenes to be filmed, and a number of challenges that had to be addressed–all of which were achieved while still meeting COVID-19 precautionary measures and safety health standards.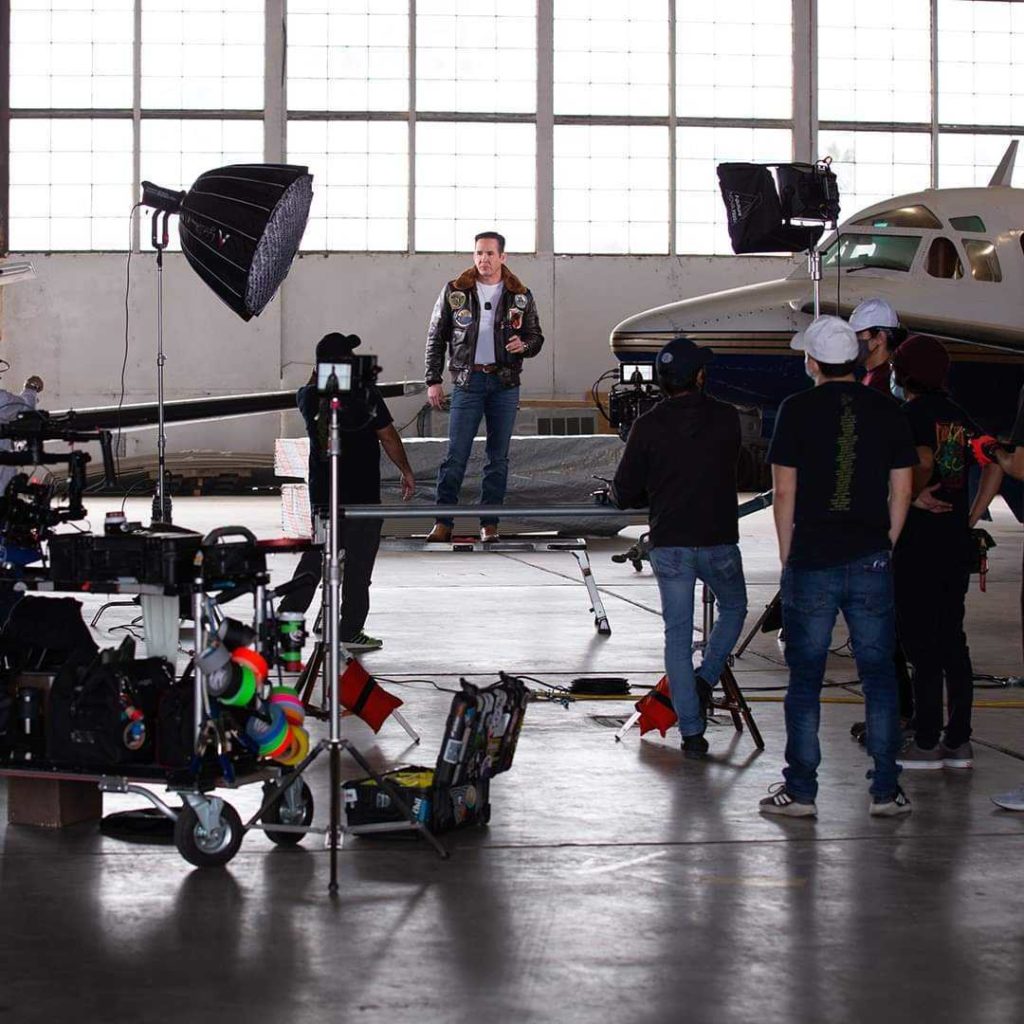 The kickoff of this commercial also coincides with J. Gonzalez 2021 marketing campaign.
"While a lot of people consider December 31st the end of the year and January 1st the new year, at J. Gonzalez Injury Attorneys, the new year starts the day after the Big Game," J. Gonzalez said.
"A lot of our marketing campaigns and strategies come from the Big Game commercial. It sets the tone for the rest of the year and puts us in our new direction. That's why we're always so excited to unveil our new campaigns."
Perhaps most remarkable of all was that J. Gonzalez and his team continued to deliver the results that the community has come to expect.
On top of filming, J. Gonzalez was "still getting it done, still winning cases every day, still helping accident victims. We're still getting property fixed, helping and assisting in that process, setting up claims, getting insurance adjusters involved; helping our clients to secure therapy, treatment, specialists, therapist, and doctors," he said.
"Doing everything right to prevent delays and doing things in the quickest manner possible without sacrificing results. We don't rush anything, and we get it done right."
A Reminder of Humble Beginnings
In a twist of fate, J. Gonzalez would meet up once again during the filming of "Top Lawyer" with a childhood neighbor from his old neighborhood in Mission, Texas.
"I was looking at the crane operator skillfully working the crane, and I was just completely impressed by his work. Here he is lifting the biggest sign in The Valley and the second biggest sign in Texas, and the operator recognized me as his neighbor growing up," J. Gonzalez recalled.
"We lived in a humble neighborhood known as "Montereyito" and even went to Pearson Elementary together. It was like the universe brought us together to work on this very big project together."
It's moments like this that help keep J. Gonzalez grounded, reminding him of the importance of community. That's why to this day, J. Gonzalez continues to provide what he can back to the community, from dedicating time and resources to simply sharing moments with friends from his old neighborhood.
He has never forgotten where he's come from and has done everything he can to be a shining example of just how far you can get with hard work, commitment, and a desire to do better for others.
Don't Settle for Any Lawyer. If you've suffered a personal injury, choose McAllen's Top Lawyer at J. Gonzalez Injury Attorneys.