Tragic Crash in Willacy County Leaves One Woman Dead and a Child in Critical Condition
by J. Gonzalez Injury Attorneys | February 27th, 2020 | Auto Accident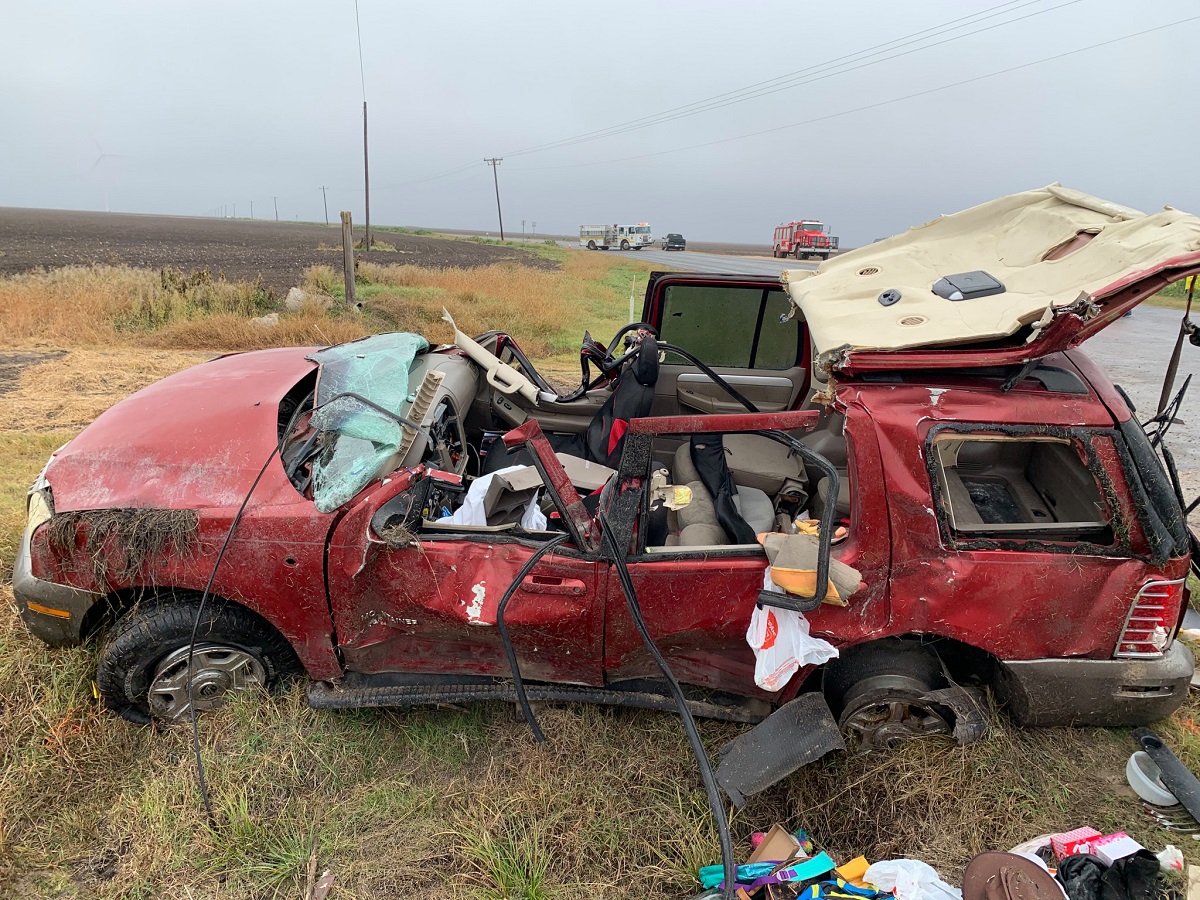 On the morning of Thursday, February 20th, a horrific single-vehicle accident left one woman dead after sustaining serious injuries and one child in critical condition. 
Details About The Accident
According to the Texas Department of Public Safety, the accident occurred at approximately 7:30 a.m. on F.M. 1420 southbound towards County Road 800. Authorities say the 30-year-old female driver lost control of her 2002 Red Mercury Mountaineer after failing to control the vehicle's speed after entering a curve. The vehicle eventually went airborne and crashed into a utility pole. 
The driver sustained serious injuries and died at the scene. She was transporting 3 children, 2 girls and a boy, at the time of the accident who were then taken to the nearest hospital. The two girls did not suffer any significant injuries but the boy was left in critical condition and is currently being treated for injuries. None of the individuals inside the vehicle were wearing a seat belt. 
Single-Vehicle, Run-Off-Road Crash Statistics 
According to the most recent data that was provided by the Texas Department of Transportation (TxDOT), in 2018:
The fatality rate within Texas roadways totaled 1.29 deaths per hundred million vehicle miles traveled. 

There was an overall reported total of 1,289 fatalities that resulted from run-off-road, single-vehicle crashes.

Single-vehicle accidents accounted for 35.42 percent of all motor vehicle fatalities within the entire state.
In addition, a separate study conducted by the Insurance Institute for Highway Safety (IIHS) reported that in 2018, single-vehicle accident fatalities accounted for a total of 51 percent of all crash fatalities in Texas alone.
Factors that Can Cause Run-Off-Road Collisions
While each run-off-road accident can have several unique factors, some of the most commonly reported ones include:
Dangerous road conditions –

At times, there are roadways that are in dire need of maintenance and are unstable to drive on. Some roads may be filled with potholes, rocks, and can even be paved inadequately. Some other factors may also include a lack of proper lighting and road signs that warn you of these hazards.

Distracted driving –

One of the most common causes of single-vehicle accidents occurs when the driver is not giving their full attention to the road. Texting and driving, changing a song on their playlist, eating, friendly conversations, and using the GPS all while operating a vehicle can lead to dangerous accidents that can be avoided if proper attention is given to the road.

Irregular driving behavior

– There are instances where a driver decides to go way above the speed limit and ignore some of the road signs that lie ahead of them. There have also been numerous cases where the driver makes one bad move due to road rage.

While it may be easy to get caught up in the heat of the moment, committing any wrong choices will put those you are sharing the road with in a very dangerous situation.

Unstable driving –

Sometimes, a driver might not be in the right mindset to even operate their vehicle. There are times where the driver might feel under the weather or too tired to be behind the wheel. The best thing one can do is to be well-rested and fully cognitive before driving to avoid a potential accident.

Severe weather conditions –

Perhaps the biggest potential risks for run-off-road accidents come from unsafe road conditions due to severe weather. Heavy rainfalls can make roadways very slippery, blurry to see, and unreliable if not driving with precaution. 
Rio Grande Valley Car Accident Attorneys Fighting for You
Losing a loved one due to a tragic accident can be a very difficult and emotional time for the surviving family members to endure. While it is, in fact, a time of grieving, there can also be many questions raised about the financial future and stability of a household. 
Just know that you are not alone, and there are understanding and compassionate attorneys that are here help. The Brownsville car accident attorneys of J. Gonzalez Injury Attorneys are here to seek civil justice for those who have lost a loved one due to a single-vehicle accident caused by a reckless driver or the manufacturer of the vehicle.
Contact the Brownsville car accident lawyers of J. Gonzalez Injury Attorneys today at any of our McAllen, Brownsville, or Rio Grande City locations for a FREE, no-obligation case review!
Source: KVEO