Two Die in Alamo Crash
by J. Gonzalez Injury Attorneys | May 14th, 2018 | Auto Accident, News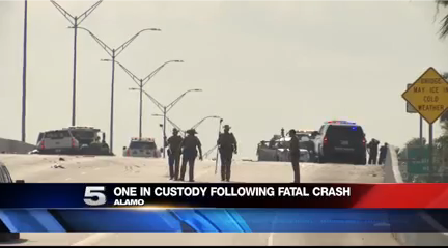 A fatal accident occurred in Alamo on Saturday, May 12th.
Details About the Incident
According to KRGV news, a tragedy occurred over the weekend when the driver of one vehicle crashed into another, causing a fatal accident on the eastbound lane of Expressway 83 near Tower Road in Alamo. The incident happened at around 6:45 a.m. and claimed the lives of two victims. The identities of the victims have not been released.
One individual is in custody and the case is currently under investigation.
Fatal Car Accident Statistics
According to data from the Texas Department of Transportation:
1 person was killed in a car accident every 2 hours 20 minutes.
There were 3,773 fatalities reported in 2016, a 5.45% increase from the previous year.
There were 14,202 serious injury crashes in Texas in 2016.
In 2016, there were 987 people killed in accidents where the driver was under the influence of alcohol.
455 people lost their lives in 2016 in crashes involving distracted driving.
An estimated 3,500 people are killed on Texas roads every year.
When tragedy strikes, you are not alone. If your loved one lost their life in a car accident, contact the J. Gonzalez Injury Attorneys today.
Our team of dedicated personal injury and wrongful death attorneys have the expertise to fight for you.
If another party is responsible for your injuries or the death of a loved one, you may be entitled to compensation for the damages. We have offices across South Texas and are available 24/7, nights and weekends.