UTRGV Student Struck In Attempt To Cross The Street
by J. Gonzalez Injury Attorneys | November 30th, 2019 | Pedestrian Accident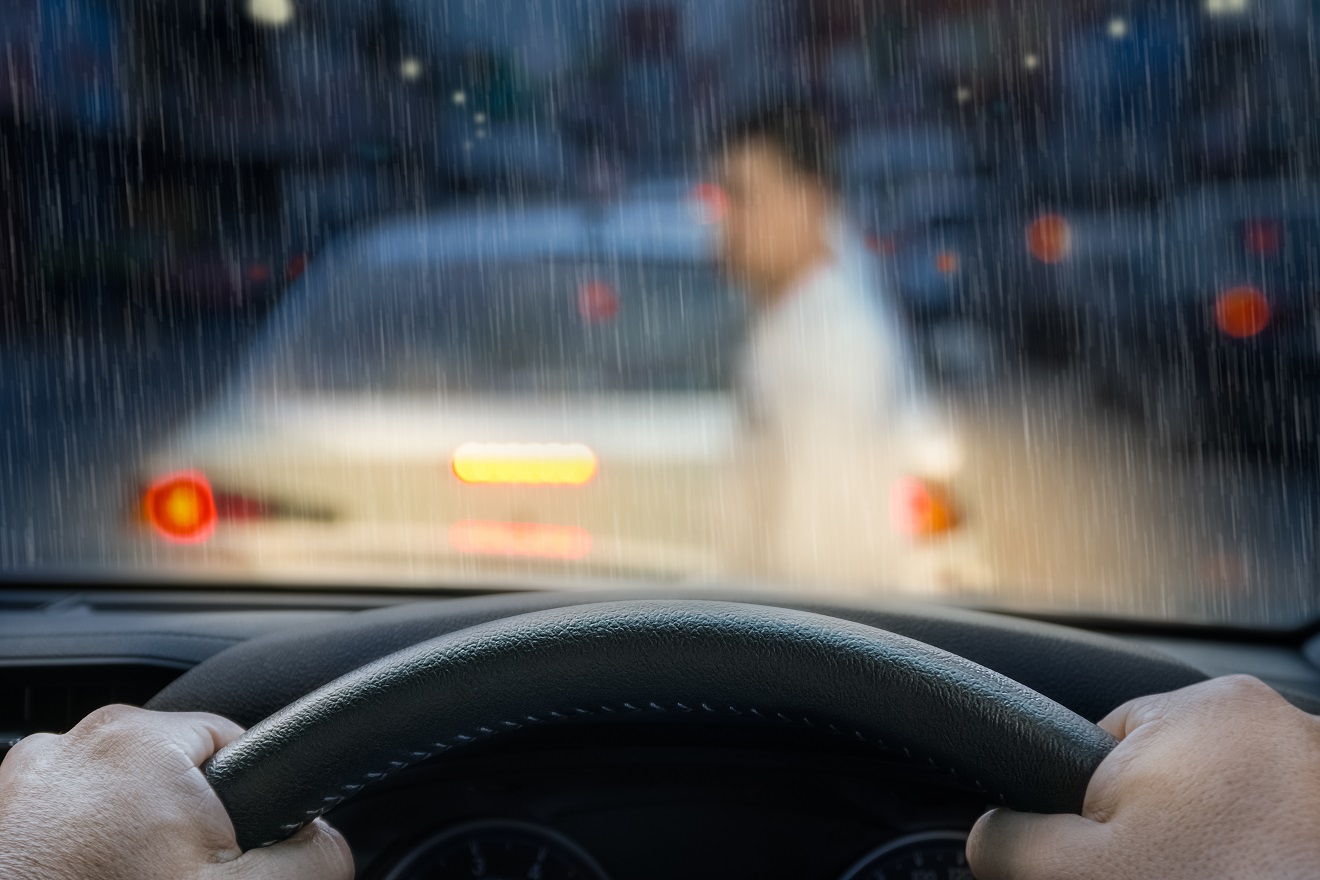 On Wednesday, November 27th, a UTRGV student was taken to the hospital after being struck by a black vehicle while crossing the street. 
Details About The Incident
According to Edinburg PD, the accident happened near the UTRGV campus on FM 107 and Sugar Road. The female student flipped into the air after she was struck by the black vehicle, later telling police that she suffered some back pain and was taken to the hospital for treatment shortly afterward. 
An off-duty EMT happened to be on the scene and managed to help out the victim until the unit arrived to escort her to the hospital. The driver of the vehicle that struck the pedestrian claimed that she did not see the student cross the street.
Leading Factors For Pedestrian Accidents
Distracted driving is a huge problem that we deal with on the roads every day, and all it takes is one slip-up in order to cause a regrettable and costly accident. 
One of the biggest factors that leads up to distracted drivers include:
Phone Use

– There are approximately 481,000 drivers that have the tendency of texting and driving on a daily basis. Additionally, these drivers spend five seconds on average with their eyes on the phone rather than on the road, which can cause them to miss key signals or information (e.g. a stop sign, a pedestrian, another car) and trigger an accident. 

Driving Under The Influence –

Driving under the influence of a substance is the leading factor of all fatal auto accidents nationwide. If you are not in a position to drive, refrain from getting behind the wheel

.

Have a designated driver or rideshare safely escort you home safely instead of endangering yourself, other drivers, and pedestrians on the road.

Wreckless Driving –

Certain daring drivers may think it's a good idea to pretend the road is a race track. Others may speed because they believe they are expert drivers and need to get to an appointment on time. Whatever the reason, reckless drivers can pose a serious danger to all on the road.
All of these factors that lead to accidents on the road are preventable. Practicing mindful and safe driving skills can aid in avoiding pedestrian and motor vehicle accidents on the road.
Tips For Pedestrian Safety
Pedestrians must adhere to certain rules and guidelines just like any other traveler on the road. Taking the following tips into consideration can just ultimately save your life:
Use The Sidewalks

– As a pedestrian, the safest thing you can do is take advantage of the sidewalk. Some roads or areas might not always have them, so if a sidewalk isn't available, walk on the shoulder of the street facing traffic.
Visibility Is Key

– If there's little to no light whatsoever and it's extremely dark, wearing reflective gear will help the driver see you as they get closer. The brighter, the better, even if you are a bicyclist.
Crosswalks

– When crossing over to the other side of the street, take advantage of the crosswalk. When attempting to cross, make eye contact with drivers to ensure they see you before crossing the street, intersection, or crosswalk.  
Avoid Distractions

– Pay attention to the road. Horsing around or being equally distracted as a driver by using your phone while walking can turn into tragedy in a matter of seconds. Failing to ensure that there's no traffic heading towards you in either direction can lead to a serious, costly mistake.
Let Our Pedestrian Accident Attorneys Represent Your Claim Today
If you or a loved one was hit by a car and suffered a serious injury after crossing the street, don't hesitate to contact the McAllen car accident attorney of J.Gonzalez Injury Attorneys as soon as you can.
Our attorney will be able to fight for you in civil court to collect all of the compensation for all of the damages you had to suffer through no fault of your own during this traumatizing time.
You deserve justice. Don't let your pain go unanswered. Contact Gonzalez Injury Attorneys today at any of our McAllen, Brownsville, or Rio Grande City locations for a FREE no-obligation case evaluation. 
Source: Valley Central