Valley Central's #4 Top News Story of 2019: The Deadly Six-Vehicle Crash in Falfurrias
by J. Gonzalez Injury Attorneys | January 6th, 2020 | Auto Accident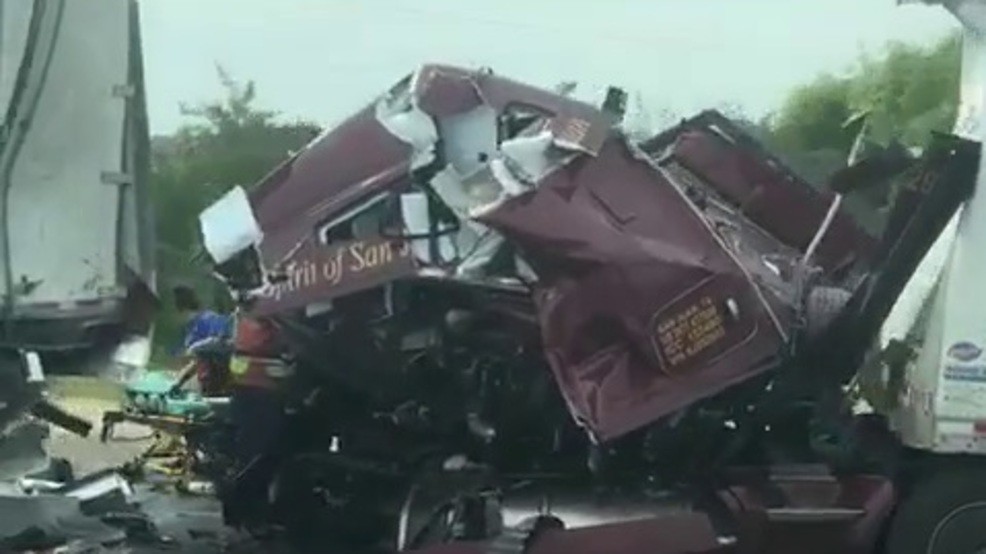 A deadly five-car collision that left one man dead marked the number 4 top news story of the Rio Grande Valley in the year 2019. 
Details About the Deadly Falfurrias Multi-Car Collision
On April 30, 2019, a crash involving several 18-wheeler vehicles resulted in the closure of State Highway 285 between Falfurrias and Riviera. 
The collision involved five different vehicles and resulted in the death of one truck driver. The exact cause of the pile-up was never specified.
What You Should Know About Multiple-Vehicle Crashes
A crash involving several cars can happen within a matter of seconds. The injuries that individuals face in these types of accidents can be more severe than those suffered in an average car crash because your vehicle is at risk of impact from the rear, the front, and the sides.
If you have been hit by one or more cars, consider taking the following actions:
Stay Safe

– If your car isn't totaled or can work, try and move out of the way of traffic, where the chances of getting struck again are greater. If you cannot do so safely, or if moving would worse injury, remain where you are until given the okay from the police or medical staff.

Call the Authorities

– These scenes can be chaotic. Contact the police and call for an ambulance as soon as possible, as parties are likely to be injured. Seek medical attention to assess/treat injuries, and collect the police officer's information so that you can reach out later for a copy of the police report. 

Get the Accident Report

– Police will conduct an accident report at the scene, taking note of possible contributing factors like weather conditions and tire marks that demonstrate speeding. This information is critical to determining liability and could be your best piece of evidence that can help you win financial relief for your injuries.

Seek an Experienced Car Accident Attorney

– Texas follows a "Modified Comparative Fault Rule". This means that each party will be held accountable for the degree of fault they contribute in an accident.
If you are involved in a multi-car crash, know that you may be eligible for compensation if you are responsible for less than 50 percent for the accident. A skilled car accident attorney has the means of investigating the causes of the accident to help hold liable parties accountable.
Hardworking McAllen Car Accident Attorneys Helping Victims Recover
Our staff and legal team work diligently to help victims of the Rio Grande Valley achieve their best recovery from unexpected tragedies like car accidents. Victims of multi-car crashes have the right to pursue compensation, but recovering such funds may be hard to come by alone. Luckily, our legal assistance you can build a strong case for you, in addition to: 
Handle diverse cases of personal injury.

Reach out to medical experts to gain a better understanding of your injury.

Hire private investigators to secure strong evidence.

Contact accident reconstruction specialists to give us a better understanding of your car accident.

Speak to your physicians, doctors, medical staff, etc. about your accident.
Victims of multi-car crashes should seek committed McAllen car accident lawyers at J. Gonzalez Injury Attorneys. We want to help you and your family recover from the accident, as best you can. 
Contact us at any of our McAllen, Brownsville, or Rio Grande City locations for your hassle-free, zero-charge initial case review today.
Source: Valley Central