Vehicle of Sleepy Driver Rolls Over in San Antonio
by J. Gonzalez Injury Attorneys | October 13th, 2021 | Auto Accident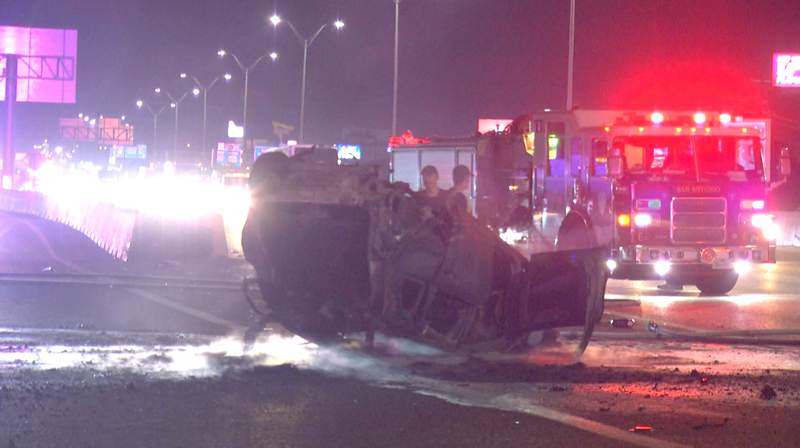 In the early morning of Tuesday, October 5th, a woman fell asleep at the wheel and clipped the back of an 18-wheeler, which caused her vehicle to roll over in San Antonio.
More Details
The vehicle burst into flames shortly after rolling over on I-35 and Eisenhower Road around 4:30 a.m. First responders encountered the vehicle covered in flames. The woman suffered minor injuries.
Police reported that the 18-wheeler might not have noticed any danger and kept driving away. An additional crash was reported up the road as an onlooker crashed into a pickup truck. No injuries were reported at the time of the second incident.
@TXDoT urges drivers to be aware and slow down when noticing law enforcement and emergency vehicles on the road! Focus on the road and keep distractions at bay to prevent unnecessary accidents from occurring. #SafeDriving…
Click To Tweet
Awareness on Road
Your car accident lawyers in Brownsville urge you to pay attention to the road at all times to best prevent accidents from happening by limiting distractions as much as possible. According to the Texas Department of Transportation, distracted driving is the number two cause of traffic-related crashes on our Texas roadways.
Drowsiness on the roads may pose significant threats to drivers behind the wheel and drivers around them. To highlight these two major issues, we, with the help of TXDoT, would like to share a few safety tips to keep in mind.
For Distracted Driving:
Do not text and drive.
Pay attention to the road at all times.
Turn off or keep the phone away while driving.
Always stop at stop signs and red lights.
Be courteous to other drivers around you.
Let family and friends know you won't respond while driving.
For Drowsiness:
Don't drink and drive.
Be well rested before a trip.
Consume caffeine to help keep you awake.
Do not consume medication that causes drowsiness before driving.
If driving long distances, avoid driving alone. Switch drivers every 100 miles.
If you feel drowsy, pull over on the side of the road and take a quick 15-20 minute nap.
Seek treatment for sleep concerns like sleep apnea or narcolepsy.
Reach Out to Your Brownsville Car Accident Lawyers
Distracted driving and drowsiness are two significant factors in car accidents throughout the state of Texas. We hope you will keep these safety tips in mind next time you take off driving on the road to help prevent any accidents from occurring.
However, J. Gonzalez Injury Attorneys understand that an accident can still happen. If you or a loved one were involved in an accident resulting from distracted driving or drowsiness, reach out to your car accident lawyers in Brownsville today, so we may help you on your road to recovery.
Source: KSAT