Weekend Crash Leaves One Dead and Two Critically Injured
by J. Gonzalez Injury Attorneys | January 4th, 2019 | Auto Accident, News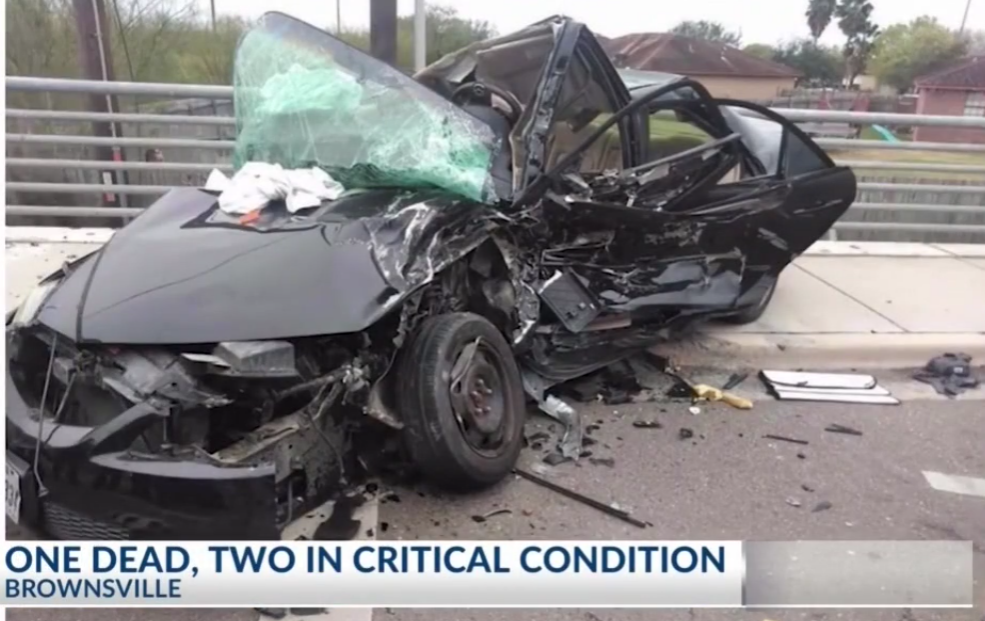 A car accident in Brownsville led to the loss of one life and two other victims in critical condition.
Details of the Car Accident
Around noon on Saturday, December 29th, on W. Alton Gloor Blvd., a car accident took the life of one man and left his expecting wife and daughter in critical condition. The two surviving victims were rushed to a San Antonio hospital for treatment of their injuries. The expecting mother had an emergency c-section.
The woman gave birth to a baby boy, who is also in hospital care at the moment.
Pregnant Driving Facts and Statistics
While the above victim of the car accident may not have been driving, pregnant driving is a real cause for concern. According to SafeRide4Kids.com, an estimated 300 to 5,000 fetal deaths occur every year because of car accidents.
Even if the expecting mother receives minor injuries — or no injuries at all — there is still a high risk of developing adverse fetal injuries. Those injuries can include:
Placental abruption
Uterine rupture
Direct fetal injury
Fetal loss
While there are many risks to you and your unborn child while you are out an about driving on Texas' roads, keep in mind that there is much you can do to keep both of you safe.
What Expecting Mothers Can Do to Stay Safe
As with anything in life, safety first. Here are a few measures expecting mothers can take to better protect themselves and their precious cargo:
1. Wearing your seatbelt the correct way is absolutely important for the safety of your child. Make sure that:
Your vehicle is equipped with a three-point restraint system, meaning you have a belt that runs across your shoulder and another across your lap.
The shoulder belt needs to run between the chest and to the side of the belly. The belt should stay away from the neck. Do NOT wear the shoulder belt under your arm or behind your back.
The lap belt should be secured under the belly, sitting low on the hips. At no time shall the lap belt run across the belly.
The belts should feel snug and comfortable, not too tight.
2. Avoid driving if you feel nauseated, tired, or dizzy. If these symptoms come suddenly, pull over and take a break until they subside.
3. Make sure that your airbags are in functional order.
4. Avoid sharp turns or sudden braking.
5. Keep a safe distance between the steering wheel and your body. The steering wheel needs to be tilted toward your breastbone, not belly, and it should be at least 10 inches away at all times.
6. Once your belly has grown to the point where you cannot comfortably drive, have someone drive you to where you need to be, preferably with you in the back seat as it is safer there.
If you are involved in a car accident, seek medical attention immediately. Even if you are unharmed, your baby may have suffered an injury in the womb.
Have you been involved in a car accident? You need the strong and experienced team of J. Gonzalez Injury Attorneys.
If you have been involved in a car accident where you were severely injured, fighting for your just compensation to aid in your recovery should be a priority. The car accident attorneys at J. Gonzalez Injury Attorneys have the experience you need to help you obtain everything you deserve.
Contact us at any of our McAllen, Brownsville, or Rio Grande City locations to set up your free legal consultation today.
Source: KVEO