What to Know About Emotional Distress Damages
by Amber Cortez | October 27th, 2020 | Auto Accident, Legal Representation, Negligence, Slip and Fall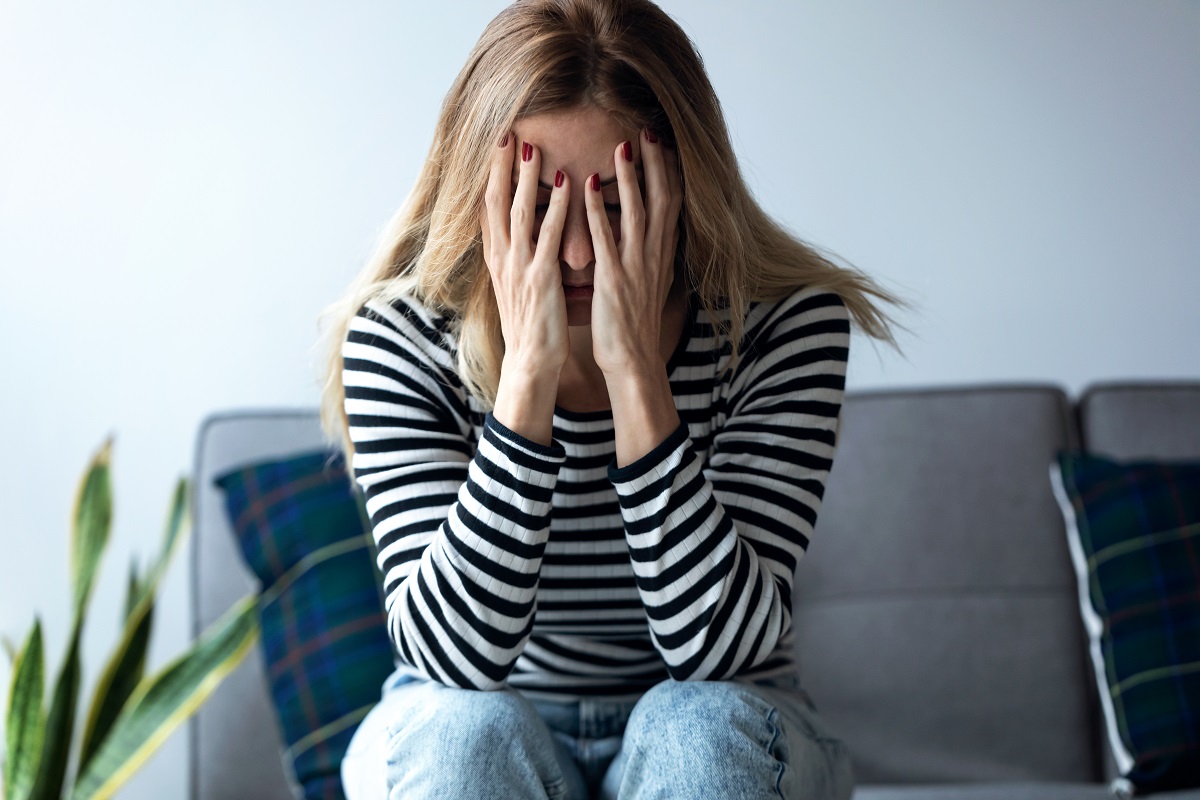 When you've fallen victim to a personal injury, whether as a result of a catastrophic car crash, slip-and-fall incident, or a workplace accident, it can take an enormous toll on your body, mind, and mental well-being.
Suffering a personal injury can keep you from fulfilling daily activities and can take the enjoyment out of the simple things in life. While these injuries can take a mental toll on you and your family, the path to recovery starts by consulting with an experienced attorney who can help you to seek legal action against the party that has caused your distress.
The McAllen car accident lawyers of J.Gonzalez Injury Attorneys are here to further elaborate on how you can seek the justice and financial compensation you deserve for the emotional damages you have suffered!
Emotional Distress Damages Explained
Emotional distress refers to the mental trauma and anxieties a plaintiff endures as a result of suffering an injury caused by another party. Because every case is unique in its own right, the exact emotional effects an individual may suffer will vary as well.
For instance, some victims who have suffered emotional distress as the result of a car accident can experience severe mental anxieties and emotional uncertainties that can completely alter their life, while others may "bounce back" right away.
Some notable examples of the various forms of emotional distress include but are not limited to:
Post-traumatic stress disorder (PTSD)
Ongoing depression
Sense of hopelessness
Loss of appetite
Panic attacks
Anxiety attacks
Bitterness and frustration
Sleep disturbance and recurring nightmares
Alcohol and drug abuse
Types of Emotional Distress Damages
Depending on the nature of the incident, emotional distress can be classified as either intentional infliction or negligent infliction.
Intentional Infliction of Emotional Distress: As the name implies, victims are able to seek these damages as a result of an intentional or reckless act committed by the defendant. Some notable examples of intentional infliction include physical abuse, sexual abuse, discrimination, or public humility.
Negligent Infliction of Emotional Distress: These types of damages are caused by the unintentional and/or accidental actions of a defendant. Notable examples include certain car crashes or slip-and-fall accidents.
In the state of Texas, plaintiffs can seek out two different forms of financial recovery:
Special damages, also known as economic damages, are those in which exact payout estimations can be determined. Examples include:

Medical expenses (past, present, and future).
Lost work wages and any other future wages.
Property damages as a result of the accident.
Out-of-pocket expenses related to your accident.

General damages, also referred to as non-economic damages, these can be more difficult to calculate because they are subjective to each case. Common examples include:

Pain and suffering.
Emotional trauma and distress.
Loss of companionship.
Loss of enjoyment of life.
Proving Emotional Distress
In order for an emotional distress claim to be successful, a plaintiff must be able to prove that their mental anguish was caused as a direct result of the accident you suffered. Securing and maintaining proper documentation can greatly improve the validity of your claim.
Some notable examples of documentation that can help make your emotional distress claim stronger may include:
A daily journal where you write your thoughts and feelings following the accident.
Medical receipts, prescriptions, and/or proof of rehabilitation regarding the treatment you received for your emotional distress. (ex. antidepressant medication prescriptions, proof of therapy sessions, hospital bills, etc.)
Photographs and videos of the accident scene.
Doctor's notes declaring your emotional distress and notable symptoms.
Witness testimonials regarding the accident.
It is important to note that a plaintiff must file an emotional distress claim within two (2) years of when the accident happened.
McAllen Car Accident Attorneys Ready to Help You Get Back on Your Feet
While your mental anguish may feel like the weight of the world is on your shoulders, it does not mean you should feel hopeless. Consulting with the compassionate and caring McAllen car accident lawyers of J.Gonzalez Injury Attorneys can be your first step on the path to recovery.
Our attorneys will walk with you every step of the way and will fight tooth-and-nail in order to get you the proper financial compensation you need as a result of the mental anguish you have suffered.