What You Need to Know About Back-to-School Accidents
by J. Gonzalez Injury Attorneys | August 20th, 2019 | Driving Tips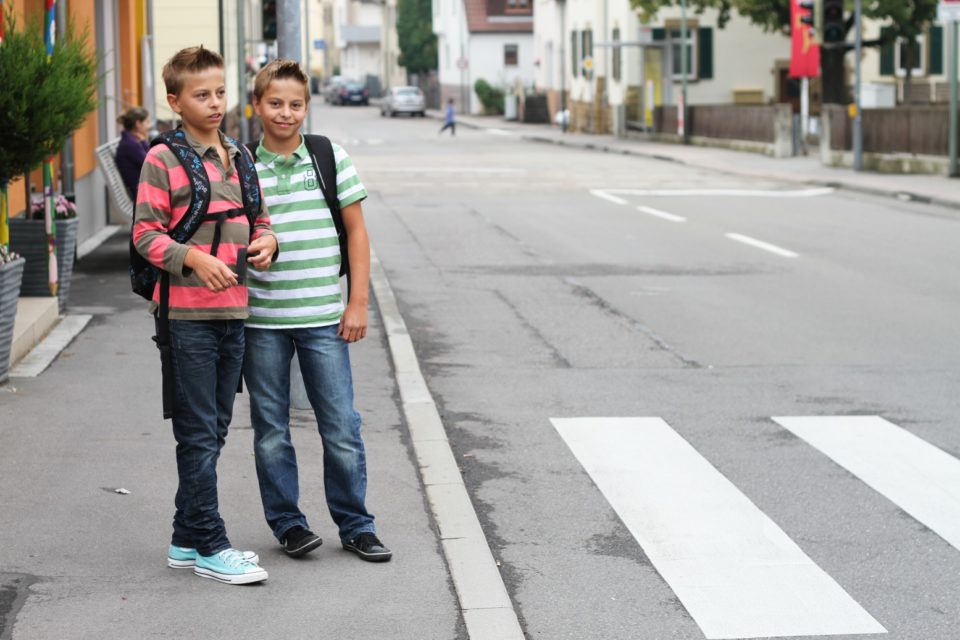 Summer vacation is over and the new school year has begun. Whether it's your child's very first day in kindergarten or their last first day of high school, it's normal for parents to have some sort of concern for their child's safety, especially for students walking or driving to school.
Unfortunately, accidents can – and do – happen. From distracted teen drivers to negligent drivers speeding through a school zone, there is plenty that can occur. 
Your Brownsville car accident attorneys at J. Gonzalez Injury Attorneys are here to remind you about some of the potential dangers to be aware of and how to avoid them this upcoming school year.
Teenage Drivers
As a parent, it can be nerve-racking letting our teenagers drive themselves to school – especially considering that car crashes are the number one cause for teen deaths. As per the Centers for Disease Control and Prevention:
In 2016, there were 2,433 teens between the ages of 16 through 19 who lost their lives in the United States in motor vehicle crashes. 

That same year, nearly 292,750 teens were treated in emergency departments for injuries suffered in a car accident.

The death rate for male teenage drivers was two times that of female teenage drivers. 

In 2017, only 59 percent of high school students reported always using their seat belts when riding as passengers.
Before handing off the keys, it is important to properly educate your teen about the importance of driver safety. Not only should your teen attend – and complete – an official driver's education course but they also need to be legally allowed behind the wheel.
You should also reinforce certain safe driving techniques including but not limited to:
Remind your teen they should always wear their seatbelt, regardless if they are the driver or a passenger. 

Have a zero-tolerance rule for drinking/drug use and driving. 

Remind your teen to NEVER use their cell phone or participating in any other form of distracted driving when behind the wheel.

Reckless driving (i.e. speeding) should be avoided at all costs. 
 No text message, Instagram post, Snapchat message, or phone call is ever too important when your teen is behind the wheel. 
And don't forget parents…you are the first example they will see. Avoid these behaviors yourself to set a great example of a responsible driver. 
School Transportation Accidents 
Students are 70 times safer getting to school in a school bus over a standard vehicle. While accidents involving a school transportation vehicles are rare, they can occur. 
As per the National Highway Traffic Safety Administration, between 2007 to 2016:
There was an average of 128 deaths per year (1,282 total) that were linked to school transportation accidents.

281 school-age children lost their lives to school transportation-related accidents during this time frame. 

58 were occupants of a school vehicle, 116 were occupants of another vehicle, 98 were pedestrians, and 8 were pedalcyclists (bike riders)

35% of pedestrians killed in school transportation-related crashes ranged from the ages of 8-13.
While accidents can happen, there are safety measures that parents, teenage drivers, and young pedestrians can take to reduce the risk of becoming involved in one.  
Back-to-School Safety Tips
Drivers sharing the road with pedestrians should:
NEVER

block the crosswalk as it forces pedestrians to go around your car and puts them at risk of having to walk into oncoming traffic.

Always stop the vehicle before your front bumper reaches the crosswalk line. Even if the school zone does not have a crosswalk, the driver is still responsible for yielding to pedestrians.

Always stop when the crosswalk lights are blinking, as well as when the crossing guard is holding up the stop sign.

Never attempt to overtake another vehicle that is stopped for pedestrians. 

Always watch out for distracted pedestrians in school zones but avoid honking at them.
When sharing the road with school transportation vehicles: 
All 50 states have made it illegal to pass a school bus from any direction when it has stopped to load or unload children.

All traffic must stop when yellow or red lights are flashing, as well as when the stop arm is out.

Stop as far as 15-20 feet back in order to allow child pedestrians to safely enter and exit the bus.

Always be aware of all of your surroundings, no matter what.
Walkers and bike riders should follow these safety rules:
Always walk on the sidewalk, and if one is unavailable, walk on a street facing the traffic.

Never cross the street before looking both ways for oncoming traffic. 

Make eye contact with drivers to ensure they see you before crossing the street, intersection, or crosswalk. 

Bike riders should always wear a properly fitted helmet. 

Stay alert and avoid distracted walking/bike riding. 
Making sure you and your children take these safety measures into consideration is one of the best ways to protect yourselves this upcoming school year. But even then, accidents happen. 
If you or your child has been involved in an accident caused by a negligent driver, do NOT hesitate to contact the Brownsville car accident lawyers of J. Gonzalez Injury Attorneys. 
We will bring the negligent party to justice and get you proper compensation to help heal you and your child's physical and emotional wounds.
You only pay when we win!