Who Is Responsible for a T-Bone Accident?
by J. Gonzalez Injury Attorneys | July 27th, 2020 | Auto Accident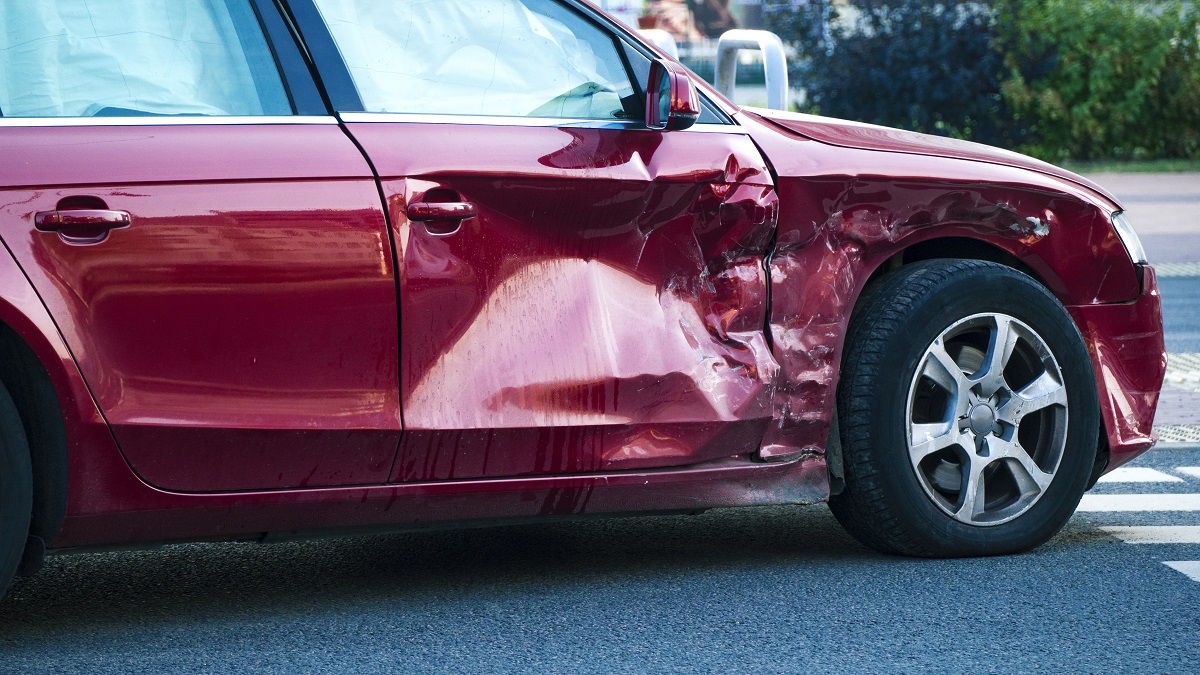 T-bone accidents are not always easily understood. Oftentimes, many questions remain following a t-bone accident, including who is liable for the incident, what are the factors that led to the wreck, and how responsible each driver is. 
Let your McAllen car accident lawyer of J.Gonzalez Attorneys give you an overview of t-bone accidents, and what to do in the event of a collision.
A Brief Overview of T-Bone Accidents and How They Occur
A t-bone accident, also known as a side-impact collision, occurs when one vehicle rams into another vehicle's driver's or passenger's side. Due to the nature of these types of accidents, t-bone accidents can result in costly damages.
According to a study conducted by the Insurance Institute for Highway Safety (IIHS), it was determined that side-impact collisions accounted for 23% of all passenger vehicle occupant fatalities, including 5,350 deaths in 2018.
Notable Contributing Factors
These types of cases can occur for several different reasons, most noticeably, due to a traffic error or a failure-to-yield to the driver that has the right-of-way at an intersection.
Additional factors and scenarios that can lead to a t-bone accident include:
Failure-To-Yield/Driving Error:

The most common cause for a t-bone accident, this occurs when a driver fails to give a right-a-way or misreads a move. Notable examples include a driver ignoring a stop sign or red light and slamming into another vehicle, or a negligent driver making a dangerous left turn at an intersection.

Distracted Driving:

Things such as cell phone use, texting, radio adjustments, eating, or any other form of distraction that keep you from concentrating on the road can lead to a costly mistake.

Driver Fatigue:

At times, a driver might not fully rested to be adequately operating a vehicle. They might be either too tired or feel sick, which can lead to them causing a major accident.

Impaired Driving:

While nobody should ever drive under-the-influence of alcohol or drugs, there are far too many instances where impaired accidents occur.
Determining Liability
Depending on the exact details and situation in which the accident occurred, the liable party can be determined to be the driver who failed to comply with traffic signals, failed to give the right-of-way, and/or made an untimely turn. 
However, there are instances where both parties can be at fault if they acted negligently in their own way before the accident. One prime example of this would be when one party is texting-and-driving and is unaware that the other driver drove through a stop sign, resulting in a collision. 
Collecting Evidence
When you are involved in a t-bone accident caused by a negligent driver, it is best to collect all evidence possible. This includes photographs of the accident, damages, injuries, and license plate numbers of all parties involved.
Additionally, it is in your best interest to seek medical attention as soon as you possibly can and save all medical receipts, doctor's notes, medication prescriptions, and treatment plans, as this information can be used as evidence in a personal injury claim.
Once you have been adequately treated for your injuries, contact the McAllen personal injury attorneys of J.Gonzalez Injury Attorneys. Please be aware that the Texas statute of limitations only gives you a 2-year window to file a civil case.
McAllen Personal Injury Attorneys Ready to Seek Justice On Your Behalf!
When involved in a car accident as a result of a negligent driver, contacting the McAllen car accident lawyers of J.Gonzalez Injury attorneys is your best option to secure the financial compensation you need to begin the healing process. 
Our attorneys will walk you through the entire legal process and fight vigorously to help you obtain the justice and settlement you are entitled to.
Involved in a t-bone accident? Contact J.Gonzalez Injury Attorneys today.