3-Way Vehicle Crash In Alamo Injures 3 Individuals
by J. Gonzalez Injury Attorneys | March 31st, 2021 | Recent News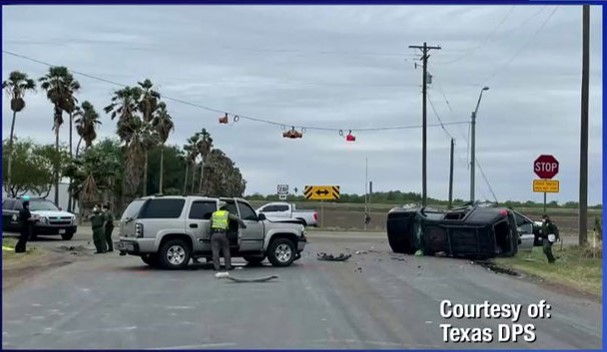 On March 28th, a three-way car accident in Alamo left 3 people hospitalized.
What We Know About the Car Accident
As per reports by local officials, the car accident occurred on Highway 281 and FM 907 near the Santa Ana Wildlife Refuge in Alamo. One of the vehicles involved was allegedly smuggling a migrant woman and her 8-year-old child.
Three individuals were taken to the hospital, and no other injuries were reported. However, charges are currently pending.
Multi-Vehicle Accidents By the Numbers
According to the latest accident report conducted by the Insurance Institute for Highway Safety (IIHS), it was determined that in 2019, the United States experienced a total number of 16,839 fatalities as a result of multi-vehicle accidents, accounting for 47% of the country's death rate.
As far as Texas goes, the state experienced approximately 1,827 multi-vehicle accident-related fatalities, which accounted for over 51% of the state's traffic fatalities that same year.
In 2019, around 1,827 individuals lost their lives in multi-vehicle accidents across Texas. This accounted for 51% of the state's traffic fatalities that year.
Identifying the At-Fault Party in a Multi-Vehicle Accident
Being involved in this type of accident can be frustrating enough, but determining who was responsible for the accident can be another headache altogether. To ease your circumstances if you are ever involved in a multi-vehicle accident, provide the following to a McAllen car accident attorney like the ones at J. Gonzalez Injury Attorneys to establish a stronger case in a civil court:
Photographs and videos of all damages to the human body, vehicle, and any other personal property. Don't forget to record the car accident scene itself as well.
Potential eyewitness testimonies or local surveillance footage that can show how the car accident happened.
Police and accident reports once they become available.
Medical bills that help establish injuries inflicted as a result of the car accident.
Reliable McAllen Car Accident Attorneys When You Need Them the Most!
When a serious car accident causes severe injury to your personal wellbeing and quality of life, you are entitled to seek out the financial compensation you need to recover from such a traumatic event.
The Rio Grande Valley's "Top Lawyer" J. Gonzalez is ready to guide you through your road to recovery for the pain and suffering you had to endure as a result of a negligent driver. Our car accident attorneys are dedicated to providing 100% customer satisfaction and will go above and beyond to fight for your pursuit for recovery and justice in civil court.
Contact J. Gonzalez Injury Attorneys today for a FREE virtual consultation!
Source: KRGV