Alarming Rate Of ATV-Related Accidents Raising Concerns in the Rio Grande Valley
by J. Gonzalez Injury Attorneys | February 24th, 2020 | ATV Accident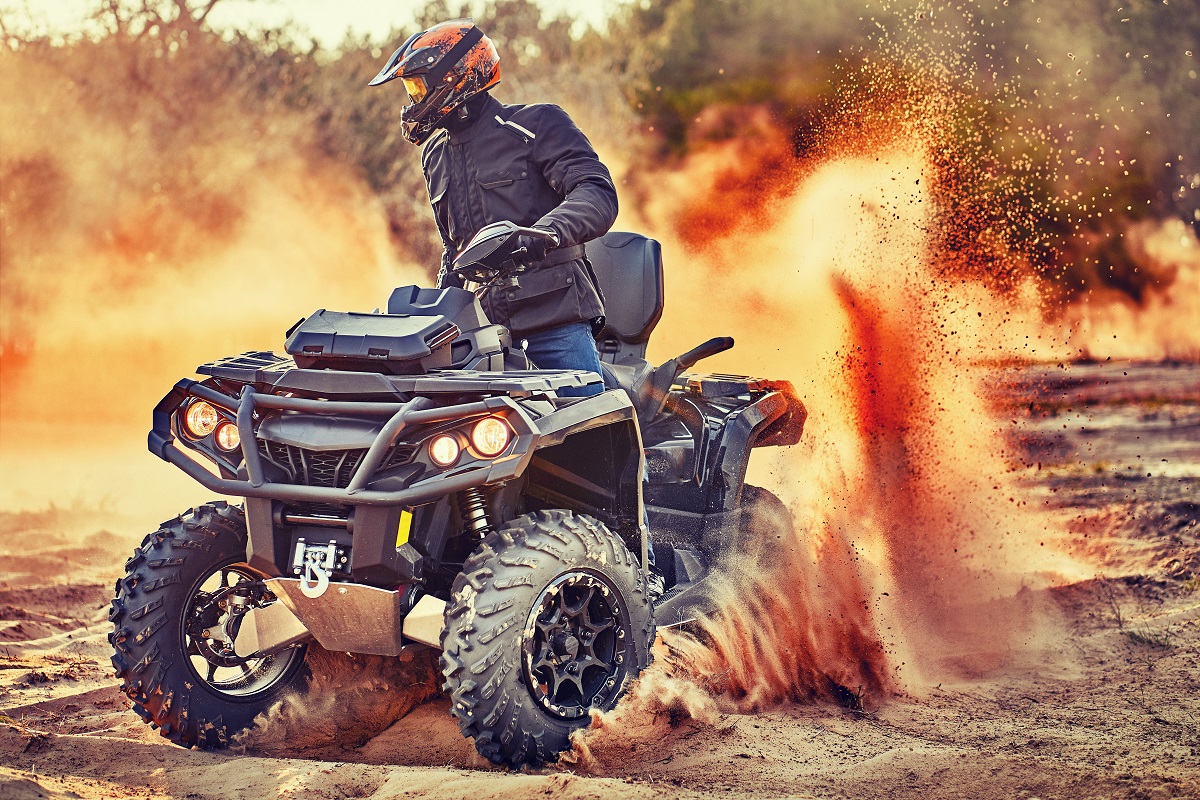 Individuals using all-terrain vehicles (ATVs) are being involved in major accidents across not only the Rio Grande Valley, but the entire state of Texas.
The U.S. Consumer Product Safety Commission has reported that Texas has had the most number of ATV-related deaths in the U.S between 1982 to 2017 with 831 reported fatalities. While these vehicles are meant for outdoor recreational purposes, they are a cause of concern in our community and can be extremely hazardous when driven in a dangerous manner.
The McAllen personal injury attorneys at J.Gonzalez Injury Attorneys want to highlight the dangers of these vehicles and provide families with tips on what NOT to do when riding an ATV.
The Dangers of Riding an ATV
ATVs can weigh over 600 pounds and have very powerful engines that can reach top speeds of 80 mph. The danger in driving an ATV is that they offer little-to-no protection and frequently are not equipped with seatbelts nor any other safety protection devices. One mistake can easily lead to an accident and catastrophic injuries – or in worst cases – a fatality. 
According to the latest report made by the U.S Consumer Product Safety Commision, in the U.S., between 1982 and 2017:
There were a total of 15,250 ATV-related fatalities.

22 percent of all ATV fatalities were children aged 16 and younger.

44 percent of all ATV-related children fatalities were children aged 12 or younger.
Rollovers are the leading factor in all ATV-related fatalities.
Factors That Lead to Injuries and Fatalities
Underage Riders: There is clear indication on every ATV that children under the age of 16 should NOT ride these vehicles.

Still, parents and guardians often think these vehicles are harmless for children to use. There is sufficient evidence that shows underage ATV riding is a problem.

Reckless Driving:

Because of powerful engines that let riders travel at high speeds, many inexperienced drivers put themselves in danger by taking unnecessary chances. If the rider is unaware of road conditions, they may not be able to slow down the vehicle in time or avoid dangerous areas on their path.  

Manufacturing Defects: ATVs are controversial because they are not restricted under federal regulations and often lack sufficient consumer warnings.

Manufacturers can be held liable due to faulty features in the vehicle.

Driving Under the Influence:

No matter what kind of vehicle one may be driving, they should NEVER get behind the wheel when under the influence of alcohol or any other substance. It's that simple. 
Rider Safety Tips
The following are important precautions to take when riding an ATV:
Wearing the right safety gear can save your life.

Wearing a properly-fitted helmet can go a long way when riding an ATV.  Other gear that should be worn include eye-protection gear, jackets or long-sleeved shirts, gloves, long pants and hard boots.

Only ride during daylight hours.

Only ride on designated ATV trails and never on public roads or pavements.

Do not  exceed the number of passengers clearly stated on the ATV warnings.

Do not let any children or teenagers under the age of 16 or any other inexperienced riders use these vehicles whatsoever.

Drive only at moderate speeds.

Do not ride or let anyone else ride these vehicles when under the influence of alcohol or any other substance.
It is extremely important to be educated in all ATV safety rules and precautions.
What to Do in the Event of an Accident
When an accident does happen, it is crucial to contact the authorities to inform them of the accident and seek medical attention IMMEDIATELY.  
After seeking medical care, contact the McAllen personal injury attorneys of J.Gonzalez Injury Attorneys if your accident was caused by another negligent party. We will be able to help you seek financial compensation for the catastrophic injuries you have suffered.
Be sure to gather all the important information you have at your disposal, including photographs of your injuries, photos or video from the scene of the accident, hospital bills, and other pertinent documents.
If you or a loved one has been injured due to an ATV accident, contact J.Gonzalez Injury Attorneys today at (956) 630-6700 to schedule a FREE no-obligation case evaluation.